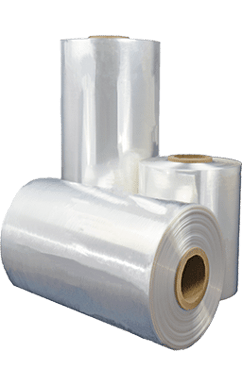 Save your production lines from film shortages.
If you are purchasing heat shrink films from overseas, the possibility for delays and shortages can happen at any time. Our heavily vetted manufacturers are based in the United States, helping you avoid delays and keep from running short on the packaging films you need to keep your production running smoothly.
With the way shipments are being held up across the world, it is in the best interest of your company to order a few months ahead of time to avoid running out of product.
No delays due to customs or overseas manufacturing problems.
Competitively priced, high quality films
Fill out the form on this page with as much information as you have available and we will get back to you with a quote ASAP!
Don't know your film width? Use this calculator here before you fill out the form!