14 pages loaded with tips and things to consider for selecting the best types of protective packaging for product protection throughout the product lifecycle!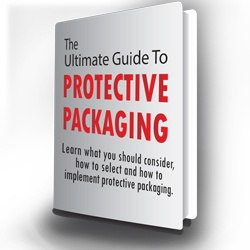 Why do I need protective packaging? Learn the positive impacts that can build trust on the shelf with your retailers and consumers.
What about sustainability? Product protection can be eco-friendly if you know what to look for in your packaging materials!
What are my goals vs the needs of the consumer? We've included some of the questions you may want to take into consideration as you select your materials.
What are my options? The options for protective packaging are varied. Learn the different types of protection available to you and why working with a professional will make your selection and implementation a breeze!
What are you waiting for? Get The Ultimate Guide To Protective Packaging today!