Your Primary Packaging Source for All Foods
CONTACT INFO
PHONE: (800) 233-5288
You need a reliable source to provide your packaging needs for your essential food businesses. Over 65 years of experience and strong supplier relationships allow us to provide you the best total solution for your food packaging needs.
"Service has been excellent. Even using a video to explain things clearly has been used to make our company feel valuable has made the relationship a very solid one. I highly recommend Industrial Packaging as a vendor."

-Ken, Salem-One
Our Packaging Solutions Specialists work with you to save costs through minimizing downtime, improving package appearance and right-sizing packaging through one-on-one, dedicated support. We also provide sourcing for all of your packaging machinery needs.
Please note, we are currently set up to work best with established businesses with steady volume. We may not be the best option for startup businesses looking for small quantities of packaging material.
Packaging for Bakery Products
Whether your brand is producing cookies, pastries, donuts, muffins or other delectable treats, we can source the proper shrink films to protect your product and seal in freshness for longer shelf life.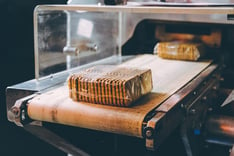 Packaging for Fresh Foods, Produce and Frozen Foods
Your fresh foods, frozen pizzas, frozen foods and ice creams can be protected with our shrink bundling and banding to keep them protected from tampering and security.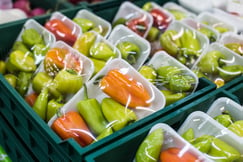 Consider your grocery chain and packaging produce to protect from contaminants and extending shelf life.
Packaging for Seafood
Source quality strapping materials to secure your fresh and frozen seafood.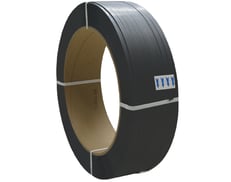 Packaging for Candy and Confectionery
Your candy and confectionery goods need quality primary packaging, too! Source your fully customizable polypropylene and polyesters through our heavily-vetted manufacturers. We can work with you for all of your flow-wrapping needs.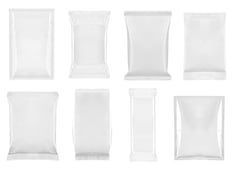 What's Next?
Fill out the form on this page and you will receive one confirmation email that we have received your request. A Packaging Solutions Specialist will connect with you to discuss your specific food packaging needs and find your the best pricing on the proper packaging for you. Simple, fast, dedicated service at your fingertips!
No extra marketing emails to bloat your inbox, just the service you are looking for!