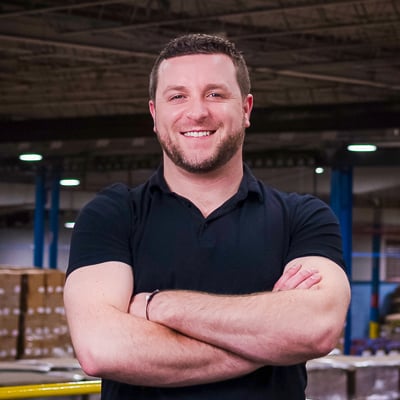 Manage Your Inventory!
Do you find that you spend countless hours searching through your warehouse looking for an item you "think" is there? You receive in goods, put them on the floor, and then when it comes time to consume them, your inventory is nowhere to be found. We help customers identify possible product shortages, obsolete inventory, along with determining cost effective reorder points. We understand how important your time and money is. Why spend it looking for items and tying up cash on unnecessary inventory? As a contract packager, we have the processes, people, and controls in place and available to help lower your operating costs.
About David Roberge
I am grateful for my 9 years as part of the outstanding Industrial Packaging team. I was able to hang out with some of the most knowledgeable folks in the packaging industry. I feel even luckier that I was able to share that knowledge with you. I love learning, hiking, and growing people and teams both personally and professionally, and helping companies grow better.