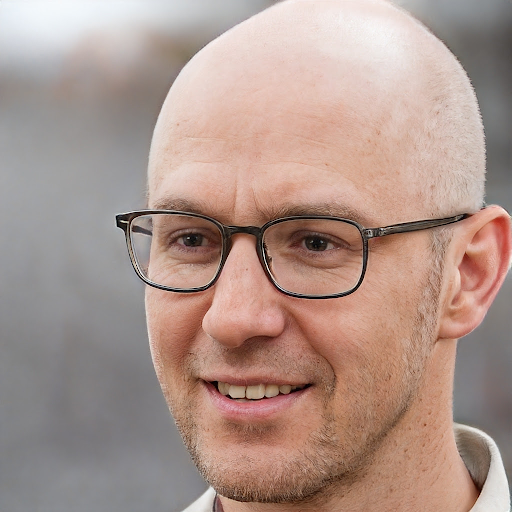 Top 6 Packaging Materials For Metal CNC Milling Parts
What are the most common packaging materials for metal CNC milling parts?
Your packaging is typically a customer's first exposure to your products, which are precision metal CNC milling parts in this case.
Manufacturers must never overlook the metal parts packaging process as it goes a long way towards ensuring the safe and secure delivery of a well-functioning and reliable metal part from the manufacturer's end.
After every metal CNC milled component is produced, if the product packaging is not chosen correctly, the productivity and performance of the milled metal part might suffer.
Also, with so much care put into the isotropic CNC metal finishing process, the metal parts must reach their destination intact.
Clients demand that the components be in the best possible condition when they arrive. Hence it is critical to identify the most appropriate packaging material.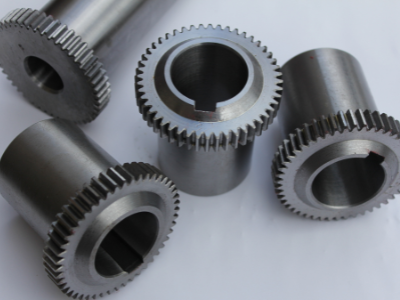 Top 6 Types Of Packaging Materials Used For Metal CNC Milling Parts
There are various packaging materials that are commonly used for packaging metal CNC milling parts. But, what are the different kinds of materials that are used?
In the section below, we will review the top 6 kinds of packaging materials used for metal CNC milling parts.
1. Plastic Net Covers
Plastic net cover packaging provides supreme protection to fragile or non-perishable CNC milling parts. Most plastic packaging businesses recycle discarded or leftover plastic for re-use in their facilities, and some even supply alternatives.
Without packaging, these sophisticated parts may get damaged quickly by environmental conditions, resulting in malfunctioning or failure. This packaging is planned such that no air or dirt particles enter and contaminate the metal parts.
2. Bubble Bags

Bubble bags are an efficient method of preserving high-precision CNC metal finishes during shipping or storage against tarnishing, abrasion, and corrosion.
The bags are composed of multiple layers of extruded film for ultimate protection. The gradual vapor release mechanism of the film protects both the external and difficult-to-reach interior areas of metal parts.
Typically, the film protects against corrosion for more than a year, making it suitable for storage and shipping services.
Bearings, electronics, precision parts, and automotive are some of the industries that use bubble bags for packaging metal CNC milling parts.
---
Looking for blister packaging for CNC milling parts?

---
3. Pearl Cotton
Polyethylene foam cotton, commonly known as EPE pearl cotton, is a novel, sustainable and environmentally-friendly packaging material made up of innumerable separate bubbles created by the physical foaming of low-density polyethylene.
Waterproof, sound insulation, moisture-proof, shockproof, thermal insulation, high plasticity, durability, recyclability, ecological sustainability, and great impact resistance are only a few of the attributes of pearl cotton packaging material.
It is also chemically resistant, an excellent substitute for conventional packaging materials, and an ideal packaging method for precise metal CNC milling parts such as tire rims, car prototype parts, etc.
4. Blister Packs

Polyethylene terephthalate (PET) or Polyvinyl chloride (PVC) plastic packaging is used for blister packs. Blister packaging is useful for numerous applications, including pharmaceutical products, electronic devices, mechanical tools, and toy products.
Due to the rigid material employed in their fabrication, blister packs reduce packaging costs by eliminating the need for additional containers.
5. Tape Packaging
Tape packaging is a relatively recent kind of packaging. Electronic components, precision metal parts, and other small parts are placed into individual pockets tailored to each part's design parameters.
These pockets are molded into an impermeable, dirt-resistant plastic tape that conceals each pocket, holds the part in place and connects all pieces into a string. The tape is then wound around a clean, sturdy plastic reel by a machine.
Tape packaging allows for precise alignment of parts on the facilities' production lines, offers packaging adaptability to the standards of mechanical parts and electronic components of metals, and protects parts from contamination, abrasion, and electrostatic discharge (ESD) during storage and shipment.
6. VCI Paper Products
VCI paper is a dry, neat packing material used to safeguard ferrous, non-ferrous, and multi-metal CNC milled parts.
VCIs activate and occupy the vapor spaces inside the package when metal parts get enveloped or wrapped in VCI paper. The VCI ions produce a protective layer on metal surfaces that repels corrosion and disperses moisture.
Also, VCI packaging solutions are adaptable to fit the dimensions of metal parts, reducing space and making handling easier.
Tired of using the old lathe machine to perform milling and drilling operations?
It's time you adopt the latest technology by owning your very own CNC vertical mill for your workshop. These CNCs are known for increased production, improved quality, and consistency at minimal costs and are easy to maintain.
The Best Packaging Material For CNC Milling Parts

Because collisions are inevitable during shipping and transportation, packaging solutions with a high buffering capability are utilized to diminish excessive transportation losses.
When it comes to friction, they will contact and generate friction during handling or transit if they are not placed apart sufficiently.
To prevent this phenomenon when the metal CNC milling parts get manufactured, you should use pearl cotton gaskets to separate them and act as a blocking agent.
Also, to maintain the aesthetics of metal CNC milling parts, the pearl cotton wrapping or the pearl cotton-tube inlay method is the most preferred, sustaining the impression of tidiness. It acts as a shock-resistant, drop-proof barrier during transportation.
Coming in as a close second, blister packs are also one of the most popular choices for the packaging of metal CNC milling parts.
As a final note, if you are interested in purchasing blister packs, please reach out to one of Industrial Packaging's packaging experts.
About Peter Jacobs
Peter Jacobs is the Senior Director of Marketing at CNC Masters. He is actively involved in manufacturing processes and regularly contributes his insights to various blogs on CNC machining, 3D printing, rapid tooling, injection molding, metal casting, and manufacturing in general.