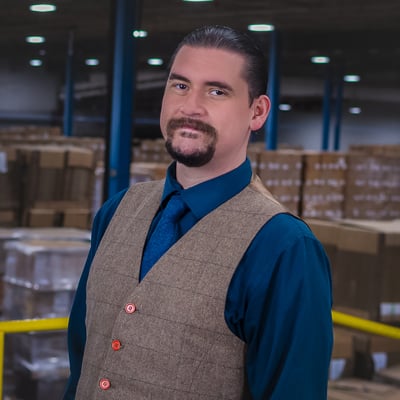 Blister Packs VS Clamshells: Which Is Right For You?
After a journey through various examples of content pertaining to carded packaging (the type of packaging you feel is best for your products), you have decided that either blister packs or clamshells are likely the appropriate packaging materials for your needs.
But, you are not well versed in either of these flexible packaging supplies. You want to have a solid understanding of the definition of these items. You also want to know which applications these packaging supplies are best suited for.
You may even be a little confused about the differences between these particular options as there are variations of each that seem quite similar in appearance and function.
As such, you want to make sure that you are able to leverage the wisdom of a packaging expert to properly identify the correct choice for your product packaging requirements.
However, you have not found a quality comparison piece that provides the information you are seeking during this time.
You want a simple, straightforward, easy-to-understand review of these packaging materials so that you can easily make the correct choice when making your final decision about which of these two materials is right for your business.
Fortunately, this article is exactly what you are looking for!
After reading this blog post, you will have pretty much everything you will need in order to choose between blister packaging or clamshell packaging for your products and packaging line.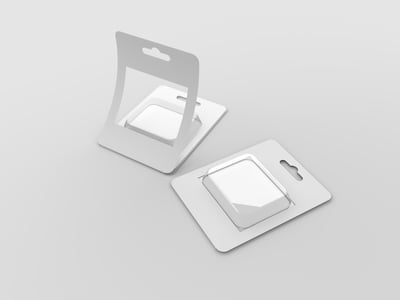 What Is Blister Packaging?
Blister packaging, which is more commonly identified simply as "blister packs," are common packaging materials used for various packaging applications.
A blister pack is made of a few simple components. First, you have a thermoformed plastic container that resembles a blister (this is where the name of this specific type of carded packaging comes from).
The blister is the section of the package that holds and displays your product. On the back of the blister, you will usually find (no surprises here) what is called a "backer".
Most of the time, backers are made from blister boards. Blister boards are a type of paperboard sheeting that can be printed or labeled with product information such as safety warnings, product descriptions, special offers, rebates, and other pertinent information.
Blister packaging is a very popular packaging material for a wide variety of product packaging applications.
Some common applications for blister packs include packaging for batteries, fishing lures, over-the-counter pharmaceuticals, hardware, tools, toys, and many other types of consumer goods.
Finally, it is worth mentioning that blister packaging is "peggable." This means that the packaging can be customized for hanging retail applications.
---
Need help designing your packaging?
---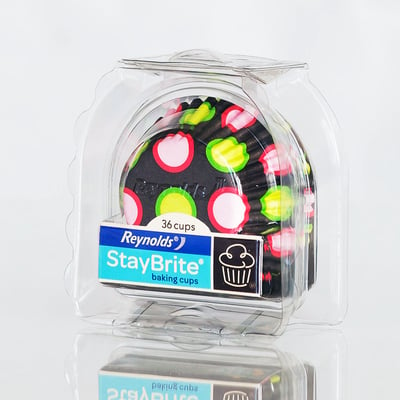 What Is Clamshell Packaging?
Clamshell packaging, also known simply as clamshells, is another member of the carded packaging family of flexible packaging materials.
Clamshells kind of resemble the salt water creatures of the same name which is is why they are called clamshells.
Generally speaking, all clamshells are from one of two categories. First, you have product clamshells. These are clamshells that are used only for non-food applications.
Next up, we have food packaging clamshells. These types of clamshells are used for packaging various kinds of food products.
Clamshells are made from two identical or different shaped plastic "shells." These two pieces are connected on one side. The opposite side usually features locking tabs or some similar variant that allows the consumer to open and then reseal the container.
Product packaging clamshells may also feature a branded piece of blister board between the shells. These paperboard inserts will usually feature graphics, typography, and other valuable elements for marketing the product and providing helpful information to the consumer.
You can find clamshells in supermarkets, hardware stores, department stores, food marts, gas stations, country stores, and many other locations that sell consumer goods.
It should be noted that here at Industrial Packaging, we only sell product clamshells.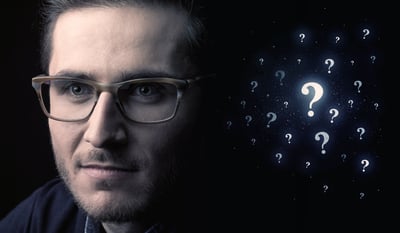 Blister Packs VS Clamshells: Which Packaging Supply Is Right For You?
After comparing the descriptions above, you should be moving towards a state of mind in which you can begin the process of making a decision between these two types of packaging.
With that being said, before you can make the appropriate decision, you will want to answer a few questions.
Once you have answered the questions, you should have everything you need to pick the proper packaging for your business.
Are you packaging food? – If you answered yes, then food packaging clamshells are the best choice for you.
Are you packaging toys such as action figures? – If that is what you are doing, blister packs are your best option.
Are you packaging electronics such as fire detectors? - If you are, then product clamshells would be your best bet.
Are you trying to eliminate plastic packaging from your business? – Should that be the case, then neither of these materials would be a good option for you.
Valuable Resources For Your Chosen Packaging Material
After answering the questions presented above, you should be starting to get a clearer picture in your mind of which of these two packaging supplies are the right option for your packaging needs.
But, you probably have more questions about these two materials, including items such as purchase pricing, shipping costs, lead times, and other related dynamics.
All of these items are case-sensitive and will be dependent on the unique metrics of your packaging supplies order.
Would you like some help in identifying the answers to the questions above? If you would, please consider speaking to one of our packaging experts.
They will provide answers to all of your questions and help you choose the best packaging materials for your needs.
About Nathan Dube
As the Digital Marketing Specialist at Industrial Packaging, I am honored to create content for such a phenomenal company and work with one of the greatest teams in the Packaging Industry. Whether creating a video, writing blog posts or generating other pieces of content and multimedia, I am always excited to help educate and inspire our prospects and clients to reach their highest potential in regards to their packaging processes and needs.