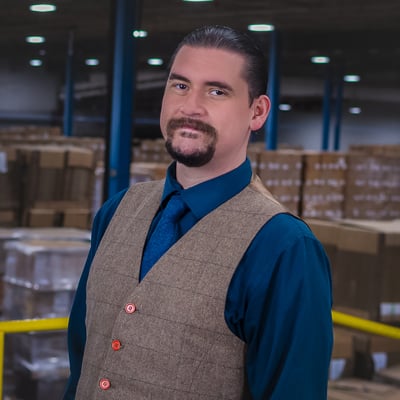 Top 5 Mistakes When Choosing A Contract Packaging Company
You know what contract packaging is. You know what the benefits of contract packaging are.
You have researched a few contract packaging companies. And, you have identified a few vendors who work within your budget and niche market requirements.
But, you just felt like something was missing. Like, there was some tiny element that you forgot to consider. So, after doing a little more research, it hit you.
You have not taken the time to find out the problems associated with contract packaging or the mistakes that can be made when you are shopping for a contract packaging partner.
After more than two decades in contract packaging, Industrial Packaging has seen what happens when a client chooses the wrong vendor.
And this isn't just saying that when you choose a different vendor you've made a mistake. We don't believe we're the best fit for every company out there looking to partner with a contract packaging company. And, we want to help you choose the best vendor for your needs.
This article will explore the top 5 mistakes you can make when choosing a co-packer. With the information in this article, you will be able to avoid some potentially very costly blunders.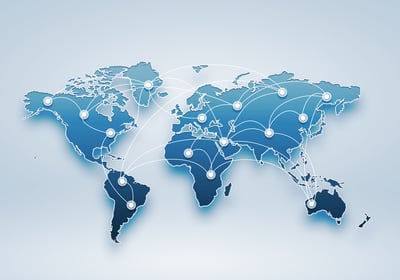 Mistake 1: Choosing A Contract Packaging Company That Is Far Away
This is a biggie, and it is why it is the number one mistake on this list. When choosing a contract packaging company, their location as it relates to the location of your manufacturing site and end-users is essential.
You will want to choose a contract packaging company as close to your manufacturing site and end-user's geographical location as possible. Why?
Because the further away you are from your contract packaging company, the higher your shipping and logistics costs will be.
By choosing a co-packer who is not close to the physical location of your manufacturing site and end-users, you are throwing unnecessary time and money out the window.
Mistake 2: Choosing A Co-Packer Exclusively On Price
One of the first and most important questions people ask themselves when considering entering into a contract packaging program is how much does it cost? While that is an excellent question, choosing the contract packaging company with the lowest cost simply for that reason is not always a good idea.
When basing your decision exclusively on price alone, you open yourself up to a set of potential problems. You may find a co-packer with the lowest cost of doing business, but, they may not be specialized for your products and may not be able to deliver your packaging needs to the level you expect or require.
While the cost of a contract packaging program is crucial, it is not the most important dynamic. At the end of the day, you will want to choose the co-packer who has a defined specialty in packaging all of your products. The cheapest option may not meet this criteria.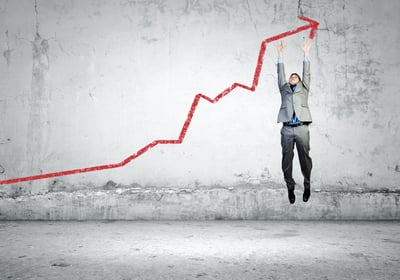 ---
Looking For Contract Packaging?
---
Mistake 3: Choosing A Co-Packer Who Cannot Grow With Your Company
Many co-packers can take on your initial business and meet your customer's demands at the beginning of the relationship. But, not all co-packers can grow as your business grows.
The mark of a truly good co-packer is of one who can expand their business to meet your growing needs. This may take form in the co-packer purchasing new warehouses, machinery, labor, and robotics to meet your customer's growing demands.
But, not all co-packers can grow as you do. When choosing a contract packaging company, you will want to be sure to choose one who can expand their production as needed as your packaging requirements expand beyond their abilities and capacity.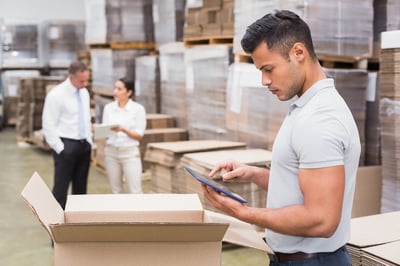 For example, let's say you are a food manufacturing company and you want to start with some simple snack foods. You choose the cheapest co-packer and start doing business. Everything is going pretty well, and they can meet your customer's demands.
Then, at some point, you decide that you want to start selling frozen foods. But, your co-packer does not offer cold storage or the ability to package those products. Had you chosen a more expensive option with a co-packer who could grow with your changing needs, you would not have to deal with the headache of axing your new product or moving your contract packaging to a new company.
Mistake 4: Choosing Contract Packaging When In-House Is The Better Choice
If you currently have an in-house packaging line and are tired of managing all the elements that go into such a production, it may be tempting to outsource your packaging line. But, before you do, you will want to crunch the numbers.
Suppose you have already paid off your packaging machinery and other significant investments while running a smooth packaging line through labor or automation. In that case, the change may be more costly in both time and money to convert to a contract packaging plan.
In this case, switching to a contract packaging plan may be detrimental to your finances and ability to meet your customer's demands during the changeover.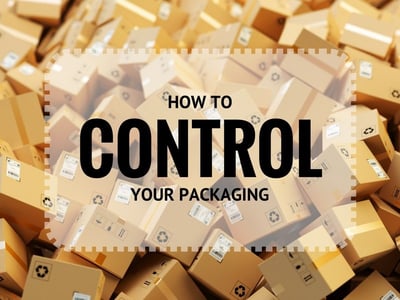 Mistake 5: Entering Into A Contract Packaging Agreement Without Being Comfortable Relinquishing Control
If there is one thing that absolutely cannot be an afterthought post purchasing a contract packaging plan, it's the ability to let go. Even companies that can save time and money with contract packaging may not be a good fit for it if your leadership is uncomfortable with relinquishing control.
When you are doing in-house packaging, you have control over everything. The type of machinery you run, the materials you use, the labor force you employ, the management of automation, and every other dynamic is in your complete control.
When you outsource your supply chain and packaging line, you have to let go of that level of control, and for some people, that is a non-starter.
You must be ready to make this change and commit to it thoroughly before buying a contract packaging plan. Otherwise, you will find yourself in a highly uncomfortable position.
Where Can You Learn More About Contract Packaging?
Now that you know the major mistakes you want to avoid when shopping for a contract packaging company, are you curious to learn more about contract packaging? If you are, we suggest reading How To Choose A Contract Packaging Company: Top 5 Considerations.
This article will walk you through everything you need to do to choose the best contract packaging company for your business.
About Nathan Dube
As the Digital Marketing Specialist at Industrial Packaging, I am honored to create content for such a phenomenal company and work with one of the greatest teams in the Packaging Industry. Whether creating a video, writing blog posts or generating other pieces of content and multimedia, I am always excited to help educate and inspire our prospects and clients to reach their highest potential in regards to their packaging processes and needs.