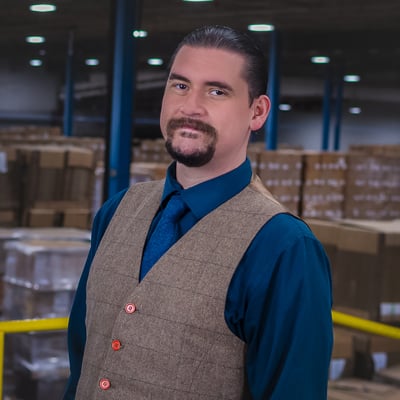 Contract Packaging: Solving The Safety Problem Of Snow
We may still be in the midst of summer, but the warmer months are an excellent time to plan for the future dangers associated with snow for the following year. By getting ready months in advance, you will be well prepared to choose a contract packaging company that can keep your people, products, and brands safe during the winter months.
When you think about contract packaging, you probably don't think about snow removal. It's not precisely in line with topics related to outsourcing your supply chain. But, snow removal, particularly for tractor-trailer trucks, is essential for contract packaging.
Last year, Industrial Packaging implemented a snow removal safety protocol. It was an absolute game-changer when it comes to our company's mission statement and purpose:
"Protecting people, products, and brands throughout the supply chain."
That is who we are. That is what we do. Industrial Packaging was able to take this mission statement to a whole new level. We did this with new protocols for removing snow from our client's trucks.
This article will explore the technologies and protocols your contract packaging vendor will need to protect your people, products, and brands throughout the supply chain.
Contract Packaging In Northeastern USA
What exactly does snow have to do with contract packaging? Well, besides packaging snowballs and shipping them to warmer climates, not much.
Truth be told, snow removal was never something we invested a lot of thought into. It was just something that we always did anyway. That is until we started to pay attention to the repercussions of improper snow removal.
We are located in the Northeastern United States. So, we are no stranger to the problems that a major winter weather event can bring upon our productivity. And when a major storm does occur, it is always "safety first."
Often, we will have to shut down some or all of our shifts. We do this to focus on the priority of our mission statement which is, protecting people.
Have you attempted to drive during a significant New England snowstorm? Well, you probably understand why we shut down operations as we do in these cases.
But, like all winter events, they eventually end. And, business goes on as usual. Once the flakes have stopped falling, we resume business as usual and get back to work. Such is life in the Northeast.
However, even after the snow has stopped falling, it can pose a real safety threat. And, that is where snow removal comes into play in the contract packaging business.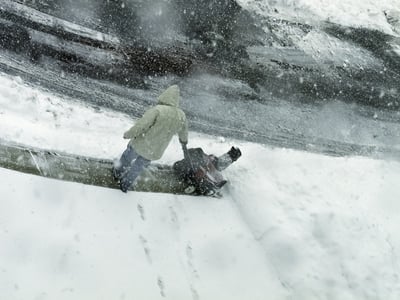 Snow Removal In Contract Packaging
Last year, Industrial Packaging implemented a new technology to battle the aftermath of a major snowstorm. What is that technology exactly? A snow-scraper.
Now, I can hear you laughing all the way over here. And, trust me. I get it. When I was first tasked with writing this article, I was like, are you serious? Truly it seemed to be a joke. That was because the snow-scraper that I was thinking of is the kind that you probably have sitting in your car.
Had that, in fact, been the type of snow removal device suggested for this article, I can assure you, you would not be reading it right now.
So, what exactly am I talking about?
Ladies and gentlemen, I invite you to behold the technological wonder of the Fleet Plow from Scraper Systems!
How Fleet Plow Provides Protection In Contract Packaging
As you can see, this is no plastic snow scraper purchased from your local auto store. No. This is a truly genius contraption that helps to protect people, products, and brands.
---
Looking for contract packaging services?
---
Protecting People In Contract Packaging
First, let's start with how fleet plow protects people. Every winter, major car accidents happen in the Northeastern USA. Many of these accidents are caused by some people's choice to neglect snow and ice removal on their vehicle.
After a big snow or ice storm, your car is caked with snow and ice. If you do not remove this snow and ice from your vehicle, it can fly off your car while driving and land on the cars driving behind you.
When this happens, the debris from your car can blind drivers as it falls on their windshield. These events can also startle drivers causing them to jerk the wheel.
Unfortunately, incidents like this are common in the Northeast. In some cases, people get injured because of improper snow removal.
And, while the snow flying off the top of your car can be a significant issue itself, when it happens on an eighteen-wheeler flying down the highway, the amount of debris can cause major accidents that often include multiple people and their vehicles.
So, when our client's truck drivers get ready to leave our location after a major snowstorm, all they have to do is drive up to the Fleet Plow, push a button, and drive through the plow. All of the snow is removed from the top of the truck, and lives are potentially saved.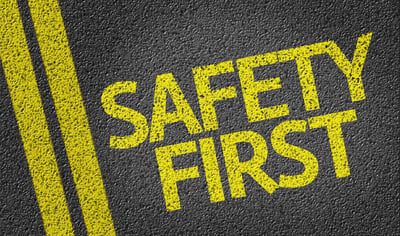 Protecting Products In Contract Packaging
Another way that Fleet Plow helps Industrial Packaging is to assist in the protection of products. If proper snow removal is not implemented, catastrophic accidents may occur.
In addition to the potential for a fatal accident, improper snow removal on tractor-trailer trucks can result in destructive crashes that result in thousands of dollars in damaged and destroyed products.
So, the fleet plow also protects products for our contract packaging customers.
Protecting Brands In Contract Packaging
Finally, our Fleet Plow helps us to protect our brands. Some of our largest customers have their product and brand names plastered all over their tractor-trailer trucks.
If a driver was to forget to clean off his truck before heading out onto the road, they might very well be pulled over by the police and fined.
In addition to the financial cost of such an infraction, these kinds of negative interactions with local police forces can be a poor reflection of the company and brands featured on the side of the truck. Never mind the potentially devastating PR nightmare if your truck's snow injures people.
So, by using our fleet plow to assist our client's drivers in the proper snow removal, we also help protect their brands.
Safety Considerations When Choosing A Contract Packaging Company
While Industrial Packaging would love to be your contract packaging partner, we may or may not be the right contract packaging company for your business.
With that being said, regardless of whichever contract packaging company you choose as your co-packer, you must ask yourself one question.
Can your company afford to choose a contract packaging company that does implement the proper snow removal practices?
How To Choose A Safe Contract Packaging Company
Snow removal is only one small part of running a safe contract packaging operation. There are many areas of a contract packaging company that require diligent dedication to safety. When choosing a contract packaging company, you will want to make sure that you choose one that places the utmost focus on safety first.
But, how do you choose a safe contract packaging company? What steps must you go through to figure out if your chosen co-packer is the safest option?
To choose the safest contract packaging company possible, you will want to read this sister article, How To Choose A Safe Co-Packer. With the information in this article, you will have everything you need to help you choose the safest contract packaging company.
About Nathan Dube
As the Digital Marketing Specialist at Industrial Packaging, I am honored to create content for such a phenomenal company and work with one of the greatest teams in the Packaging Industry. Whether creating a video, writing blog posts or generating other pieces of content and multimedia, I am always excited to help educate and inspire our prospects and clients to reach their highest potential in regards to their packaging processes and needs.