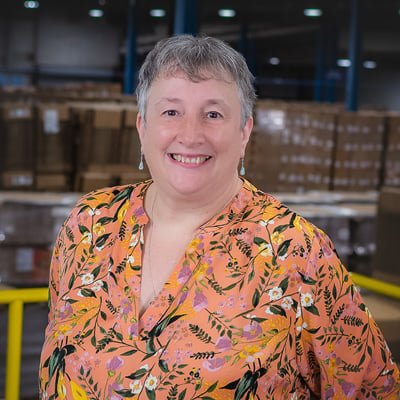 The Top 5 Core Values That Help Build A Successful Company
I have been working for Industrial Packaging for almost 25 years, and I don't know of any other company with a better group of employees. Our core values help our employees work successfully as a team. I believe our company embodies the top 5 core values that help build a successful company.
Being part of the IP team means that you embrace the core values and live up to them every day. Everyone in our organization works hard to embody these principles to collectively grow as a company and as successful individuals.
This article will explore our core values and explain how they have shaped our on-going success as a packaging distributor and vendor for packaging materials, machinery, service, supply chain services, and repair.
These values are also presented as elements to apply to your organization, which may result in internal transformations that lead to greatness within your own company.
Exploring The Core Values Of A Successful Packaging Company
Recently, I sent out a survey asking what each core value means to a random group of employees and any stories they wanted to share. In each of the core value sections, the words in quotations represent the feedback we have received from the survey by randomly selected Industrial Packaging team members.
1. We Say What We Think

 
Every employee freely speaks their mind on all company issues compassionately and constructively. If anyone believes something is not right or could be done better, it is every employee's responsibility to "say what they think" on the matter.
"At Industrial Packaging, we feel open and honest communication is important for growth."


"When one of our sales representatives came to me regarding a machine that they were quoting to a customer, I didn't think it was the best fit for the application. I immediately told them what I thought, and they listened and understood what I was saying. Then together, we worked out the best way to help that customer."
This type of thinking is implemented from our CEO down to our entry level employees. All employees are encouraged to speak their mind to constructively make IP a better place to work every day.
2. We Do What We Say

 
If you say that you will do something, we expect you to follow up on your promise. We also work to provide you with all of the tools necessary to complete the goals you have stated you will be working to achieve.
"We are true to our word."

"For the supply chain group, they live the brand promise to get it right or make it right. Things do not always go to plan, and issues inevitably will come up. When one of our customers' projects launched, there were some minor hiccups. The team rolled out a plan to correct them with deliverable dates and stuck to them. It was not easy, but they committed to do it, and they did it successfully."
If you make a claim, follow through with it. The only way to ensure that a job is done correctly is to meet it's challenges head on and make good on the promises made so that the final project comes to fruition regardless of what challenges may arise.
3. We Commit To Success



Every employee of IP will commit to making the company successful.  We do not want an employee population that does not commit to doing what it takes for the organization to thrive.
"I think the core values represent what the company is all about. These make it very clear to people inside and outside of the organization what we stand for. "

"Many employees had a hand in planning for and executing a facility move. People had to work nights and weekends just to make sure we were successful. Not everything went smooth or according to plan, but the commitment to success was there to make sure no matter what, we would be up and running just as we told our customers."

"We had a group of employees who were committed to getting the facility moved and back up and running within four days. Everyone worked so hard, and I never heard anyone complain. The goal was to get IP up and running in our new facility in Webster, and with everyone's hard work, it happened!"
Your core values will only serve you well if you are committed to seeing each one of them implemented on a daily basis. This is will result in a concerted team effort that is more likely to see you succeed in implementing the projects you put your mind to.
4. We Treat People With Respect

 



We treat people with respect and value them as contributing members of the team regardless of their position in the company.
"When I first met the employees here, I was so amazed at how friendly everyone was. During check-ins, people are happy coming into work. There is not one disgruntled employee to be found."

"Having just done a big move, I was so amazed at the calmness management portrayed. No one was yelling; no one was hollering. They simply stated what needed to be done, everything was accomplished, and within a matter of just a few weeks, the new building looked as if we had been here for a long time. Things were so organized and tidy. It really impressed me! Management in this facility treats you as an equal, not their subordinate. They talk to you with respect and concern."

"What a change! I had never seen an atmosphere quite like this one. I kept telling my husband, "This isn't normal!" After seeing this behavior for almost three months, I am starting to believe this group of people are one in a million! I am so honored to be allowed to work within this type of environment. If more companies had this work environment, employees would want to stay."
The difference between a mediocre company and a great company is found in how they treat their employees. Treat people like people, rather than numbers, and always show them the same level of respect that you yourself would prefer to be treated with.
5. We Embrace Change

 
What we do today may not be what we do tomorrow because circumstances call for us to proceed differently. 
"The Business Operations Department this past quarter has taken this core value in stride by taking on more tasks to help the Accounting Department to reach our 1- day close goal. These changes will help take time off of our associates in Accounting so that they can focus on closing the month-end in a shorter amount of time, to get the business's financial information over to the department heads and the bank in a timely manner."

"I think that supply chain's ability to embrace change via the recommendations of THE CDC and THE WHO and make the necessary changes that were required to work safely in the context of the COIVD 19 pandemic exemplify all of the facets of our core values. Their ability to implement new workstations with plexiglass, provide secondary lunch centers for social distancing and the implementation of body scanners to detect fevers are all amazing examples of how we live our core values while living our company purpose on a day-to-day basis."
Change is the only constant in life. Embracing change and learning to adapt to it on the regular will result in the ability to evolve with change and navigate whatever challenges may come as a byproduct of this adaptation.
Why We Have Our Core Values
Our core values are communicated to each and every employee, and you can definitely feel a positive energy from people working hard and knowing that they are a part of an amazing company. If you become part of the Industrial Packaging team, we want you to know that you matter and that you and your work is highly valued.
As we continue to grow and cultivate success, we are always looking out for the best people to become part of our team. If Industrial Packaging sounds like the kind of place where you would be an integral piece of the success puzzle, feel free to reach out to us, we would love to hear from you!
When we speak about these values, we also believe in them in our personal lives. If these values align with your own core beliefs, you just may be an ideal asset to our team!
We have and hold these values near and dear to our hearts because as a team, we collectively wish to achieve greatness. We work to achieve these goals both personally and professionally as members of the Industrial Packaging family.
About Karen McQueen, Human Resources Administrator
I worked as the HR Administrator at Industrial Packaging for quite a while, but I have worked in the HR field for over 15 years. I was a part of the Industrial Packaging team for over 23 years, working in various roles throughout the company. As an HR Administrator, I focus on the benefits package for our employees along with keeping our company in compliance with state and federal laws. I enjoy helping fellow employees out with any issues or questions they may have.