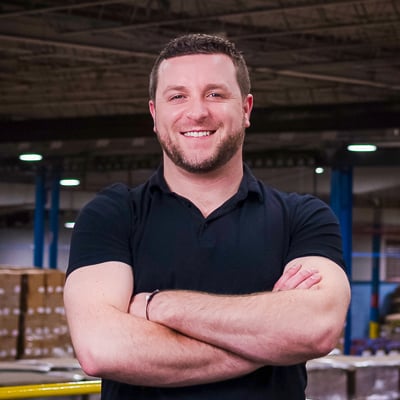 Cost-Savings And Shrink Packaging And... Birds?
When running shrink packaging on your packaging line, it can be very easy not to notice minor problems that are costing you money.
However, there are various metrics of your shrink packaging that, if adjusted, can result in significant cost savings.
And while it is easy to miss these minor details, failure to analyze each of these metrics of your shrink packaging could cost you a lot of money in the long run.
At first glance, the cost may not seem like much, but day after day, these minor metrics can add up to a large sum of money.
Now, it is easy to miss or even ignore these items. But what if you heard a noise every time your current shrink packaging metrics cost you a few cents?
Would you take notice and make the appropriate changes to your shrink packaging, then?
In this article, we will provide you with a metaphorical situation that will help you understand why these seemingly minor metrics are essential and how you can adjust them to save your company some serious coin!

Birds: A Shrink Packaging Cost Metaphor
Okay, this article is really about savings and shrink packaging, but let me paint a picture to illustrate an idea here. (This may make absolutely no sense, but bear with me, I am feeling creative today).
Imagine if wasted money made sounds. And let's say that every time a nickel or dime was spent carelessly, it made a slightly annoying bird chirp. You know, like those loud birds that ever-so-kindly choose to sit just outside your bedroom window before the morning sun has even crested the horizon on a Saturday?
Now, think of your packaging line (Right? This sounds like it totally relates!). Would your packaging line be a cacophony of cruel birds taking a break on your windowsill?
Or would it sound like a smooth, productive field of humming, rhythmically clapping, hissing machines, and cost-maximized packaging goodness? Suppose the money being wasted actually made such sounds.
If you are still following me, let me show you a few ways you can change the tune of your shrink packaging line!
This article we released helped you determine your per-package cost. I highly recommend checking that one out and coming back here to learn how you can impact this positively. There are several ways to reduce packaging costs, for example:
Shrink Packaging: Roll Cost
Did you know that you could buy larger quantities and reduce your shipments and possibly your costs? Most of you are pretty good at this already. Through negotiation, everyone knows there are ways that you can get a better price: fewer deliveries and fewer charges.
Shrink Packaging: Film Width
Are you aware that roll widths are fractions of an inch? Most people think that shrink film only comes in full-inch increments. However, if you are running a high-volume production, this is a great tactic!
You can save a hefty amount on film costs by decreasing your film width to fit your products just right while also reducing film waste! For instance, if you can reduce your width from 12" to 11.5", you will immediately save 4.2%!
Suppose you are running a small production with low quantities of finished goods. In that case, this may not add up to savings as the manufacturers would custom-cut these rolls. Ordering smaller volumes of custom films may cost more than it is worth. This is definitely worth a conversation with your supplier, either way!
Shrink Packaging: Film Cut-Off (Bag Length)
The film cutoff is the amount of film you take off the roll for each package. To determine your cutoff, package one of your products on your shrink machine and remove it before it goes into the shrink tunnel. Slit the film to allow you to take your product out of the film and lay the film flat. Measure from one end seal to the other. This is your cutoff length.
If you can reduce this, for example, from 11"- 10", you will save 9.1% Immediately! These are just 3 of the many ways you can save. So, does your packaging line sound like a pack of annoying pigeons lately? Stick around for more! We have many ideas for saving money with your packaging that goes beyond merely giving away our profits.
If these three tips were helpful, download your own copy of the Shrink Film Cheat Sheet for free! It includes three more cost-savers that can really benefit your overall packaging costs when it comes to shrinking your shrink spending.
Find out your ideal shrink bag length and how many packages you can produce per roll of shrink film with this easy-to-use cutoff and PPR calculator!
Are There Other Ways To Reduce Your Shrink Packaging Costs?
While the metrics listed above and the action items noted can potentially save you a little (or a lot) of cash, there may be other items on your shrink packaging line that could be tweaked.
And, said tweaks may result in further cost savings. But how do you identify the unique items on your packaging line that you may be missing or unaware of?
The answer, my friends, is a packaging line analysis.
A packaging line analysis conducted by a certified packaging technician may reveal multiple opportunities to make changes to your line that could result in significant cost savings!
If you are interested in having a professional analysis of your packaging line, please reach out to one of our packaging experts!
They will be able to schedule a packaging technician to come out to your packaging line to do a complete analysis. They will be able to notify you if there are any opportunities for further tweaks to your shrink packaging line and additional cost savings!
About David Roberge
I am grateful for my 9 years as part of the outstanding Industrial Packaging team. I was able to hang out with some of the most knowledgeable folks in the packaging industry. I feel even luckier that I was able to share that knowledge with you. I love learning, hiking, and growing people and teams both personally and professionally, and helping companies grow better.