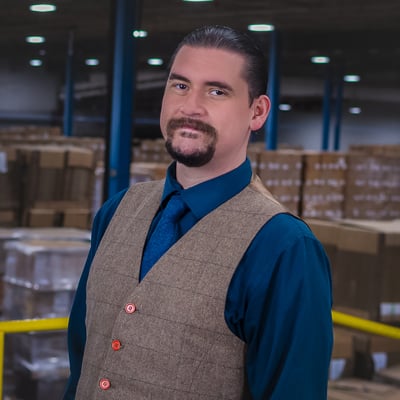 Understanding Global Supply Chain Disruption
You've been trying to order household appliances for months now, and yet, they have still not arrived. This frustration has perhaps been bolstered by the inability to get lumber for your home improvement project.
Or, maybe, you are having trouble purchasing many different types of consumer products, whether they be certain types of electronics or something as common as ketchup.
You are clearly feeling frustrated, and you have no idea what is going on. You want answers to your questions, and you want to know why the availability of these items is slim to none.
Industrial Packaging has been working with the global supply chain for decades. During that time, we have learned what causes significant disruptions within this massive ecosystem.
With the information in this article, you will learn about the global supply chain and understand why it is currently undergoing the major problems that are leading to your inability to receive certain goods.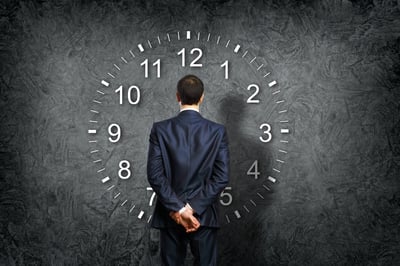 A Pandemic Of Excessive Lead Times
If you are like me, you have probably tried to buy certain goods in the past year. In many cases, you have likely found it impossible to get specific items. Other times, you had found yourself waiting for months before something you ordered arrived.
Last August, my wife and I bought our dream lakefront house in the town where I grew up. It was a turnkey property with little work to be done after moving in.
However, one thing that we did not have that we absolutely agreed that we needed was a dishwasher. Luckily, my parents surprised us with a housewarming gift and offered to buy us a new one. Of course, we happily accepted.
My father placed the order and was told it would take about 1-2 weeks before the appliance would arrive. After almost four months later, it finally got delivered.
Then, in April, we ordered a new dock for our beach. We were told it would take about three weeks to show up. Nearly three months later, it was finally installed.
I have spoken to many friends and family who have been going through similar issues. I would be surprised if you have not also been going through these trials.
Many people I have spoken with who have had to deal with similar problems were completely perplexed about these situations and had no idea what was going on. Frequently, these people would be having this problem with multiple different kinds of products, many of which have yet to arrive.
I on the other hand, knew exactly what was happening.
I have been working for Industrial Packaging for two and a half years now. One significant portion of our business is contract packaging and outsourced supply chain management. We have been integrated into the global supply chain for many companies, including several fortune 500 enterprises.
Regardless of whether it is a massive food manufacturing company or smaller consumer goods business, we have heard about problems with the availability of many products from companies of all different sizes.
The unfortunate truth about all of these problems is that each of them is a byproduct of a massive disruption in the global supply chain.
---
Need Help With Integration On Your Supply Chain?
---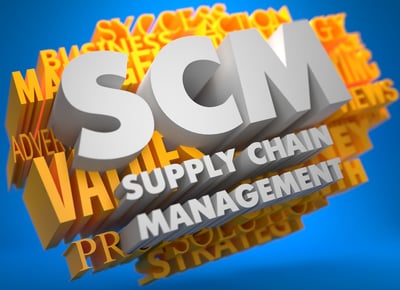 What Is The Global Supply Chain?
The global supply chain is a collection of integrated networks that run through various countries all over the globe. These networks exist and work to supply people with millions of types of goods and services. The global supply chain is integrated with the internet of things. It combines elements of processes, information, and various resources the world over.
Currently, the global supply chain is experiencing massive disruption. This supply chain disruption is due to various black swan events, such as the COVID19 pandemic and the Ever Given container ship debacle in March of 2021.
The labor shortage of 2021 has seriously compounded the severity of the disruption that the global supply chain is currently experiencing.
Due to this disruption, many products are currently hard to find or altogether impossible to purchase. For many available items, prices for said products have skyrocketed, leaving many incapable of being able to afford them.
What Are The Main Causes Of The Global Supply Chain Disruption?

1. The COVID19 Pandemic
Perhaps the most easily recognizable cause for the problems surrounding the global supply chain is the COVID19 pandemic. The virus which showed up early in 2020 has, of course, disrupted nearly all of our lives to some extent or another.
And the global supply chain is no different.
With "non-essential" businesses of all sizes being forced to shut down, sometimes for more than six months, many parts of the global supply chain came to a screeching halt.
With only essential manufacturing businesses being able to continue to run their packaging lines and supply chains, products other than necessities like food and medicine simply stopped production.
Large automated warehouses and manufacturing facilities that provided work to millions of people shutdown over night. Manufacturing and distribution machinery sat dormant for months on end, collecting dust as the virus ravaged the world.
When the shutdowns were finally lifted, much of the infrastructure of these packaging line's machinery took weeks to get up and running again after being restored through preventative maintenance and repairs.
Now, many businesses are up and running again. However, in the aftermath of COVID19, companies struggle to fill months of back-orders while processing new orders that are flooding in as the economy begins to attempt stabilization.
And while things are getting back to normal, many companies are now struggling with a new disruption to the supply chain. That disruption is the labor shortage of 2021.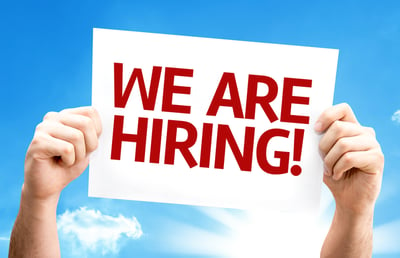 2. The Labor Shortage Of 2021
With countless people having been laid off due to the pandemic and unemployment benefits being extended on multiple occasions coupled with the various financial relief checks that were sent out from both the Trump and Biden administrations, millions of people are choosing not to work.
Businesses of all sizes across the United States of America and beyond are struggling to find workers and keep their doors open. While this has become apparent to many citizens watching industries such as the restaurant industry fight to keep their businesses running, the labor shortage is affecting many manufacturing and distribution companies as well.
Because of this, the already struggling global supply chain is once again being struck by an unseen event that is a byproduct of the pandemic.
With unemployment benefits continuing until fall of 2021, many companies do not expect to be running at full force until then.
For the time being, this labor shortage will continue to stress the already burdened supply chain. This will result in the continued inability of millions of consumers to buy certain goods and services.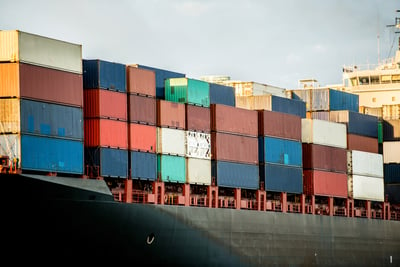 3. The Ever Given Container Ship
As if there was not enough problems for the global supply chain during the past two years, on March 23, 2021, a new major hiccup arrived.
On that day, the Ever Given container ship got stuck in the Suez Canal in Egypt. The massive container ship, which was holding hundreds of thousands of tons of products, became lodged between the canal banks.
The event, which was caused by poor weather with high winds, resulted in the ship blocking the canal for six full days.
With the canal completely shut down during this time, massive traffic of 400 container ships clogged the channel while waiting for the Ever Given to be dislodged from the canal.
To add insult to injury, this event exacerbated and already troubled global supply chain and has resulted in further backlogs of delayed orders for all kinds of products of which were being transported on those ships.
Where Can You Learn More About Supply Chain Dynamics?
After reading this article, I hope you have a better understanding of why there have been such massive drawbacks, extended lead times, and significant availability issues for many of the products you have been waiting to receive.
As the labor shortage is expected to end sometime around October of this year, hopefully, things will be back to normal over the next 1-2 years.
Would you like to learn more about supply chain dynamics? If you would, you will want to read this companion article When To Outsource Your Supply Chain.
This article will help you understand each supply chain aspect and clearly show why outsourcing yours may save you both time and money.
About Nathan Dube
As the Digital Marketing Specialist at Industrial Packaging, I am honored to create content for such a phenomenal company and work with one of the greatest teams in the Packaging Industry. Whether creating a video, writing blog posts or generating other pieces of content and multimedia, I am always excited to help educate and inspire our prospects and clients to reach their highest potential in regards to their packaging processes and needs.