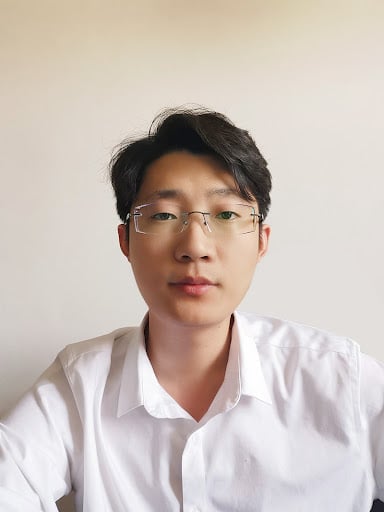 Guide To CNC Cutting For Foam And Plastic Packaging
Are you having trouble getting highly customized plastic or foam packaging for your products? If that is the case, don't feel like it is only you who are struggling here.
Many companies with highly complex or odd-shaped products that require custom rigid packaging often struggle to find the proper solution to these problems.
But, there is a way to get the exact plastic and foam packaging you need for your products. With modern CNC machinery, you can create the plastic and foam packaging containers you need.
With the precision of CNC machining, you can craft plastic and foam packaging that perfectly contains your products.
This ensures that your products are properly contained and are being shipped in the plastic and foam packaging required to get your products to your customers safely.
But, how exactly is CNC machinery used to create plastic and foam packaging containers and related packaging materials?
This article will introduce you to using CNC machinery to create the customized packaging your more complex products require.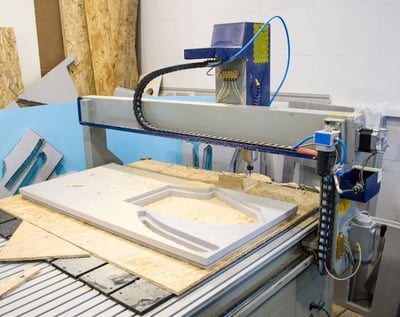 CNC Cutting For Foam And Plastic Packaging
Distinct parts and products have diverse characteristics and design elements, and the product's packing requirements are crucial.
Over time, the packaging and casings have necessitated standardized designs frequently developed with the product's size and dimensions in focus with no room for errors and compromised quality.
Automation has become integral to a vast array of packaging equipment to achieve speedier production and efficiency.
CNC machines are another element of packaging automation that will help you to produce the plastic and foam packaging you need that is not currently available from your usual suppliers.
Top 5 Benefits Of Utilizing A CNC Machine For Cutting Foam And Plastic Packaging
While you can probably obtain most of the packaging you need from your current rigid or flexible packaging providers, this may not be the case for some products.
If you have complex or oddly shaped products which require highly customized plastic and foam packaging, you may have trouble finding these solutions from your current vendors.
But, with CNC machinery, you can create perfectly customized plastic and foam packaging for your products.
In the section below, we will dig into 5 ways in which CNC machinery can help you achieve these goals.
Enhanced Accuracy And Consistency For Foam And Plastic Packaging

Although companies may prefer less expensive packaging materials, this should not come at the expense of reliability and quality.
In many cases, generic or universal plastic and foam packaging are not the right materials for certain packaging products because they won't be able to accomplish their intended purpose. This may result in raw material waste, improper packaging, and other unwanted headaches.
Contextually, CNC milling machines provide an upper hand in maintaining a high level of precision through automation and mechanization of the packaging creation process. They can avoid any operational inaccuracies and retain strict tolerances.
Superior Foam And Plastic Packaging Production Capacity
Although packaging is necessary for protecting the product, once it fulfills its role, it could become waste.
Because of this, companies are frequently hesitant to make significant investments in manufacturing their own custom plastic and foam packaging.
But, CNC machines can continue precision production all 365 days a year without much, if any, assistance.
Since there is less downtime, CNC machining provides you with higher production capacity and less wasted raw material.
---
Looking For Plastic Packaging Supplies? We can help!
---
CNC Machinery For Foam And Plastic Packaging Prototyping Operations
If manufacturers aren't aware of the packaging's design, dimensions, characteristics, and parameters and produce something from scratch, milling machines could be the key to introducing efficiency into the design.
The programmability of CNC machines allows the manufacturers to develop prototypes with the least amount of downtime, all with a few code amendments.
CNC machines are among the best equipment for rapid prototyping operations. In short, CNC machinery can produce highly customized ideal packaging containers via partial or complete automation.
CNC Machining For Versatile Foam And Plastic Packaging Manufacturing Operations
The applications of CNC equipment are not just limited to designing or cutting packaging material. Beyond just cutting and creating packaging, CNC machines are capable of other tasks as well.
Modern CNC machinery's numerous auxiliary operations include sculpting polymers or carving foam, among other applications.
CNC machines can be employed for various operations, including cutting, shaping, carving, punching, drilling, milling, turning, etc., on various materials like wood, metals, and plastics.
CNC Machines Are Cost-Efficient For Foam And Plastic Packaging Production

When we compare CNC machines with other production techniques, such as injection molding, additive manufacturing, etc., to manufacture packaging, they offer long-term benefits that result in cost-effective packaging.
The cost of buying, setting up, and maintaining a milling machine and configuring the CAD/CAM software will be distributed over time.
Additionally, CNC machines have already established themselves as commercially viable manufacturing equipment for plastic and foam packaging manufacturing because of their reliability, precision, dependability, reproducibility, and high-volume production.
Top 5 Factors To Keep In Mind While Cutting Foam And Plastic Packaging
Before moving on to the main factors to consider when using CNC machines to cut plastic and foam, businesses must understand that not every type of CNC machine can effectively handle the subtractive methodology needed for packaging.
Therefore, we must initially confirm that the equipment is appropriate for the packaging material we are operating with, the process required, and the router's intended operation.
Thus, the following factors must be taken into consideration:
External packaging frequently uses plastics. As a result, they can be cut into pallets to make blocks or cuboids, which are common shapes. Due to frequent reuse, these pallets provide the most value and durability throughout their lifecycle.


Corrugated plastic offers adaptability and endurance to handle a range of sizes and forms, so it can be used in plastic containers that are required for more specialized purposes. Such storage systems can potentially require water-jet cutting in addition to cutting.


When cutting casings and inserts, in particular, we need to ensure that the tool bit is compliant with the material's durability. Unclean cuts could be produced by using inappropriate CNC cutters, which would degrade the packaging utility.


To add a layer of protection for fragile products, utilize high-impact plastics/polymers. A 5-axis CNC machine might be needed to cut these materials.


Employing a multi-functional machine that can cut several types of plastics and foam would yield significant outputs.


CNC Machinery For Foam And Plastic Packaging At A Glance
As we have discussed in detail, highly intricate packaging can be cut precisely by CNC machines to safeguard the underlying parts and products.
CNC equipment guarantees cost-effectiveness, reliability, and consistency, which exhibits modern CNC machinery's multi-functional capabilities.
When we intend to use packing materials repeatedly, output dependability is even more crucial. Therefore, a CNC machine could generate a high return on investment for cutting plastic and foam packaging.
Are You Looking For Plastic Packaging?
While CNC machinery for custom foam and plastic packaging may or may not be the right fit for your highly customized products, chances are, you have many other products that simply require regular plastic packaging.


If you are looking for high-quality flexible packaging materials and plastic packaging, we may be able to help you meet your needs.


If you want information about our plastic packaging materials or are interested in getting a quote to compare to your incumbent vendor, please contact one of our packaging specialists.


They will be able to help you choose the proper plastic packaging for your needs.
About Vincent Hua
Vincent Hua is the Marketing Manager at TSINFA. He is passionate about helping people understand high-end and complex manufacturing processes. Besides writing and contributing his insights, Vincent is very keen on technological innovation that helps build highly precise and stable CNC Machinery.