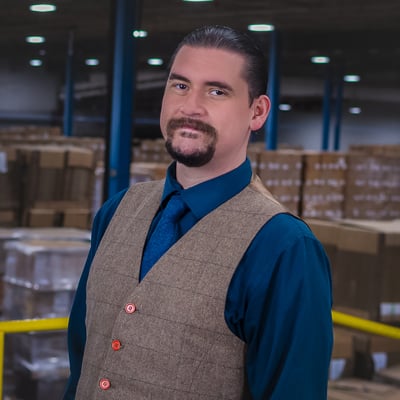 How Thermal Technology Is Changing Label Making
Thermal printing applications span a wide range of opportunities for companies looking to improve their packaging supplies. Thermal printers are an excellent choice for their portability, speed, and capabilities to create high quality, vibrant labels that are both sturdy and visually appealing

.

These modern thermal printers can produce color labels and flexible packaging, without ink, toner or ribbons. How is this possible, you may wonder?

It is accomplished by the implementation of thermal imaging technologies such as those created and patented by the ZINK Zero Ink printing system, which is currently available for various packaging applications.

ZINK technology and thermal paper, which is a unique substrate, are available from the privately held ZINK Holdings LLC. ZINK's dive into the realm of packaging supplies rests upon its major accomplishments in the consumer marketplace. For multiple years now, brands like, HP and LG have implemented ZINK's technology in mini photo printers designed for consumers (such as the HP sprocket).

Recently ZINK decided to partner with Brother International Corp, (a well known competitor in the desktop inkjet and laser printer market) whose Brother VC-500W compact multi-color printer was launched shortly after the 2019 CES trade show in Las Vegas, Nevada.

This particular device, which utilizes ZINK's zero ink technology and thermal substrate, prints dazzling multi-color digital imaging and text on labels with ZERO drying time. Brother's new printer which is also capable of printing photos, is now available to consumers.
---
Need Help Optimizing Your Packaging Design?
---
The History Of Zero Ink Technology
I first heard of ZINK's zero ink technology back around 2009 and while its becoming all the rage in labeling applications today, the development of the technology dates back to the 90's.
"ZINK, or "zero ink," is a color printing technology for digital printing devices that does not utilize ink cartridges and does single pass printing.
This technology and the thermal paper used in the machines are developed by a US company called ZINK Holdings LLC. The company has offices in Edison, NJ and Billerica, MA in addition to a manufacturing facility in Whitsett, NC.
ZINK Holdings produces all the thermal paper for the devices featuring their technology and licenses said technology to other companies who are developing printing and imaging machinery. Key licensees include HP, Lifeprint, Prynt and Polaroid.
This technology started as a project inside the Polaroid Corporation in the 1990s, which in turn created ZINK as a independent company in 2005.
In addition to their use in the labeling realm, zero ink printers are also used to print photos as seen in Hewlett-Packard's Sprocket Printers and related devices.
HP however, is not the only company producing printing devices with ZINK's zero ink technology. A list of current options for these devices include:
Dell Wasabi (PZ310)
Canon IVY
HP Sprocket
HP Sprocket Plus
HP Sprocket 200
LG Pocket Photo (PD233)
Lifeprint
Polaroid Grey Label GL10 (PLDGL10PRINTR) – produces 3×4" prints. (Discontinued)
Polaroid PoGo

CZA-10011B
CZU-10011B
CZA-20011B

Polaroid Zip Instant Photoprinter (POLMP01)
Prynt Case (later called Prynt Classic)
Prynt Pocket
Brother VC-500W
Zero Ink And Thermal Tech In Labeling Applications
The labeling applications for similar thermal technology has long been in use in label printing devices such as the Zebra, Datamax, and Sato machines.
Professional grade thermal printers are made to produce high volume printing in rough environments.
This rugged equipment can output content including barcodes, text and imagery on labels and tags at super fast speeds 24 hours a day, 7 days a week. Applications for these devices include item labeling, package labeling, shipping and etc. Some even utilize RFID technology for smart label applications.
The printers mentioned above have been around for years and while based on essentially the same technology, prior to ZINK's advancements, direct thermal printers could only produce two colors.
You could print in black and a subsequent color, the most commonly chosen option often being red which made for a high contrast visual aspect.
Direct thermal printing is a digital printing process that allows for the production of a printed visual by carefully heating a specialty substrate called coated thermochromic paper, or just thermal paper as it is known in most organizations.
When the substrate moves over the thermal print head, the coating on the thermal paper turns black in the areas where it is heated, producing a visual impression on the substrate. Two-color direct thermal printers can print in black and an additional color (most commonly red) by applying heat at varied temperatures.
ZINK's thermal printing technology is not limited to two colors and offers an impressive array of stunning visual dynamics that prior to said technological advancements, were not possible.
That being said, not all packaging labeling applications require what ZINK has to offer and traditional thermal options may be more cost effective.
Furthermore, when considering purchasing a thermal printing device, you will want to take into consideration the differences between Direct Thermal Printing and Thermal Transfer Printing.
From SATO:

"Direct thermal printing requires the print head elements be in direct contact with the label material as it is pulled across the print head. Conversely, thermal transfer printing has thermal ribbon acting as a "buffer" between the print head elements and the label material. Many thermal ribbons are designed with a back-coating that serves to increase print head life by reducing static and friction. This benefit is not possible when direct thermal printing due to the lack of ribbon. Instead, the label material is in direct and constant contact with the print head, resulting in increased wear when compared to thermal transfer printing.

In direct thermal applications, dust and debris that may become present on labels are in direct contact with the print head. As these foreign materials are pulled across the print head, they may burn onto the elements or physically damage the elements resulting in poor print quality and/or premature print head failure. The same foreign material can exist in thermal transfer printing applications, but the debris would be between the label and the ribbon (i.e. not in contact with the print head elements) reducing the potential for damage."
Final Thoughts
Thermal printing technology has a rich history in the packaging labeling industry and the technology offers more options and applications today than it ever has.
When considering utilizing thermal printing technology for your packaging needs, you will want to take into consideration what is most important to you from color options to consumable costs and beyond.
Depending on the dynamics of your company's unique needs, a more traditional device such as a Zebra or Sato thermal printer may be your best bet. On the other hand, if you are looking to visually "wow" your customer base with cutting edge technology, a device with ZINK's newest thermal tech may be a better choice.
About Nathan Dube
As the Digital Marketing Specialist at Industrial Packaging, I am honored to create content for such a phenomenal company and work with one of the greatest teams in the Packaging Industry. Whether creating a video, writing blog posts or generating other pieces of content and multimedia, I am always excited to help educate and inspire our prospects and clients to reach their highest potential in regards to their packaging processes and needs.