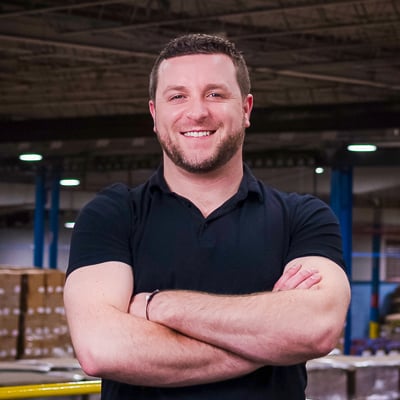 Industrial Packaging celebrates 60th Anniversary!
On June 12th, 2013, Industrial Packaging celebrated its 60 year Anniversary.The event was held at our recently acquired building at Industrial Road in Leominster, MA. Our President, Matt Hogan, spoke to the group and reflected on our beginnings in May of 1953 in Worcester, MA, our relocation 10 years ago to Oxford, MA, and our bright future in Leominster.
A reception and presentation was held at our new 138,000 square foot contract packaging facility on It was also an opportunity for Matt to thank our valued customers, employees, and partners in attendance who have contributed to our success. Matt also received a special gift from his employees – a customized plaque to celebrate the company milestone.All guests were given a guided tour of our contract packaging facility and walked away impressed. Each guest also received a customized coffee mug as a token of our appreciation.
About David Roberge
Part of the outstanding Industrial Packaging team. I'm lucky to hang out with some of the most knowledgeable folks in the packaging industry. I feel even luckier to be able to share our knowledge with you. I love learning about our readers and helping them grow their brand through unique, flexible package design from the birth of the product idea, through the supply chain, and to the launch and placement on the shelf or at the consumer's door.