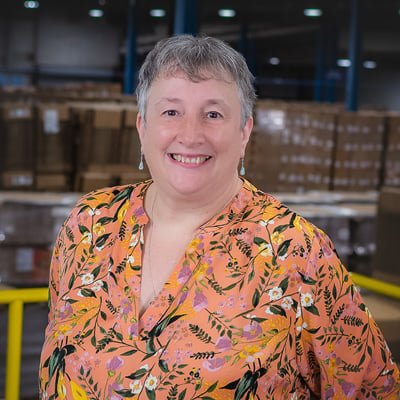 The Top 6 Ways Industrial Packaging Inspires Personal And Professional Growth
We don't know anyone who doesn't want to grow in their personal and professional life. That is why we offer various ways for our employees to grow and prosper. Growing keeps us happy with ourselves, gives us confidence, and makes us proud of our achievements.
Industrial Packaging believes in supporting our employees with their personal and professional growth goals. Here are the top 6 ways that we inspire our employee's personal and professional growth.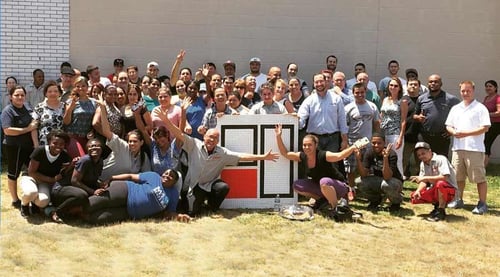 Mentoring
Having a mentor at work gives you the support you need and will help you succeed in your job. Teaming you up with one of our top employees gives you the proper learning and understanding of your role.
We've seen this mentorship help maximize the performance of employees to understand and excel at their job requirements. A mentor can also help you set goals for yourself and give you the resources to achieve them.
One-On-One Meetings
Our one-on-one meetings occur monthly. In these meetings, we'll discuss your personal and professional goals and how our management team can help you reach those goals. Setting goals is essential to your growth. Working hard and reaching your goals gives you confidence and opens more opportunities for the future.
Daily Morning Planning Sessions
Beyond our one-on-one meetings, mentors meet daily with each employee from the CEO down to every single Industrial Packaging employee. Every employee at Industrial Packaging has a 10 minute morning meeting with their mentor/manager.
These daily morning meetings allow the whole company to get onto the same page and set goals for the day. Through these daily interactions, we plan our work and work on our plans. This results in a smooth sailing ship manned by happy people who have all the tools they need to ensure a successful and fulfilling workday.
---
Interested In Joining Industrial Packaging?
---
Annual Reviews
Our management team performs annual reviews on all our employees. They review your performance in your role to identify ways to help you advance your career. Where do you see yourself in 1 year at Industrial Packaging? How about in 3 or 10 years from now? Your leadership team will consistently provide you with ideas and tools and help you create a plan to achieve your goals.
Webinars And Tuition Reimbursement
We give our employees free access to many webinars that can provide you with information that will be valuable to your growth. Our company also offers tuition reimbursement of up to $2,500.00 per year to help with the cost of your education.
Personal and professional growth is significant not just to you, but also to Industrial Packaging. We need to see that our employees are growing and succeeding at what they love. When you grow, we get the opportunity to grow with you!
Fantastic Benefits
Industrial Packaging offers an enticing benefits package designed to wow would-be employees. We know that it's important to give every employee incentives to stay with the team and realize their personal and team potential!
Industrial Packaging Employee Benefits
Competitive Compensation
Medical insurance
401K retirement Plan/ 401K Match
Paid sick time
Vacation time
Dental insurance
Long term Care Insurance
LTD/STD/accidental Death & Dismemberment Insurance
Life Insurance
Aflac Insurance
Flexible/Dependent Care Spending Plan
Would You Like To Join Our Team?
If you are reading this article and feel like Industrial Packaging may be the place for you, we invite you to check our careers page. Check back to this page regularly as we are continually growing and are always looking to find THE BEST people to join our fantastic team here at Industrial Packaging.
We offer a fantastic benefits package, a robust and welcoming company culture, super-fun company outings, and a host of other awesome perks!
About Karen McQueen, Human Resources Administrator
I worked as the HR Administrator at Industrial Packaging for quite a while, but I have worked in the HR field for over 15 years. I was a part of the Industrial Packaging team for over 23 years, working in various roles throughout the company. As an HR Administrator, I focus on the benefits package for our employees along with keeping our company in compliance with state and federal laws. I enjoy helping fellow employees out with any issues or questions they may have.