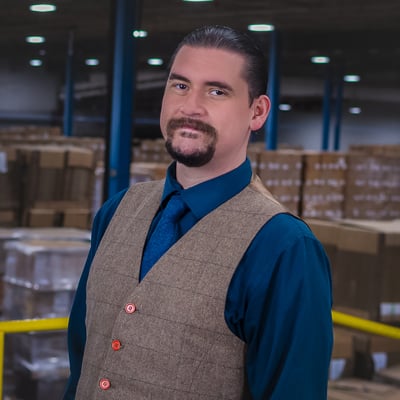 Introducing Industrial Packaging's Social Media Photo Contest!
Hey there! Do you enjoy social media? Based on the fact that you are reading a blog article, I will assume the answer is yes! OK, question two. Do you enjoy contests?
Do you have access to or own a smartphone or digital camera? Would you like to win $500 off your next order of $1,500 or more from Industrial Packaging? If you answered yes to the questions above, we think you will be excited to learn about the Industrial Packaging Social Media Photo Contest!
If we have piqued your interest and you would like to learn more about the contest or take part in the event, you will find the rest of this article enlightening.
In it, we will look at an overview of the contest, the rules and regulations, and other pieces of information discussing the event and how it will work!
There is no cost to enter the contest, and it will be super fun! So, if having fun taking photos and getting a $500 prize sounds like a good time to you, please read on!

Check Out The Industrial Packaging Social Media Photo Contest!
The Industrial Packaging social media photo contest is a contest that will be taking place from September 22, 2022, until December 31, 2022. To enter the contest, you will need to take a photo related to your company's packaging.
This could be a photo of a packaged product, your packaging line, your packaging itself, customers opening or holding one of your packaged products, or outside-of-the-box images related to the packaging of your product. Creativity and humor are greatly encouraged and will increase your chance of winning the contest!
Once you have taken your photo, all you need to do is share it on Twitter, LinkedIn, Facebook, or Instagram with the hashtag #IPSMPC22. And then you're done!
The contest will run during the dates noted above. A team of Industrial Packaging employees will review all photos, and the team will vote on their favorite photograph.
The photo with the most votes will win! The owner of the winning photograph will win $500 off their next order of $1,500 or more from Industrial Packaging!
Industrial Packaging Social Media Photo Contest Rules And Regulations
There are a few rules and regulations for our contest. Failure to follow all of these rules to a tee will result in your submission being disqualified from the contest. You can find a complete list of our terms and conditions for this and any other contest or promotion we will be doing in the future.
The rules and regulations for the contest are as follows:
1. Limit one photo submission per company. Additional photos from a company that has already submitted one photo will not be counted as submissions to the contest.
2. Contest is limited to companies located in the Continental United States that produce physically packaged products (IE: products that are packaged in boxes, shrink film, stretch film, bottles, etc.)
3. People submitting photos to the contest must share packaging-related photos from their business which must be a company or business that produces physical products that have packaging.
4. Contestants must be 18 years of age or older.
5. Absolutely no sexual or violent content may be submitted.
6. All photos submitted will become the property of Industrial Packaging and may be used for any future promotional or marketing campaigns as seen fit by Industrial Packaging.
7. The contest runs from 12 AM September 22, 2022, until 11:59 PM December 31, 2022 EST.
8. The winner and winning photo will be featured in a separate blog post, taking a closer look at their company, products, packaging, and related dynamics of their business.
9. The winner will be contacted via social media to alert them to the fact that they have won and will be able to get their prize.
10. The $500 credit must be used by January 31, 2023, at 11:59 PM EST.
11. Contestants must have permission from their employer to enter the contest. Industrial Packaging will assume all submissions are submitted by employees with their employer's permission to enter the contest.
Are You Interested In Joining The Industrial Packaging Social Media Photo Contest?
After reading this post, you have everything you need to determine if you can enter our contest. So the question is, do you want to enter the contest?
If the answer is yes, please follow the guidelines above, and you will be good to go! We hope that you are motivated to show us your packaging photos and look forward to seeing what creative and funny content you produce.
We are excited to be running Industrial Packaging's very first social media contest. We hope that you are excited as we are and will be inspired to create awesome photography!
About Nathan Dube
As the Digital Marketing Specialist at Industrial Packaging, I am honored to create content for such a phenomenal company and work with one of the greatest teams in the Packaging Industry. Whether creating a video, writing blog posts or generating other pieces of content and multimedia, I am always excited to help educate and inspire our prospects and clients to reach their highest potential in regards to their packaging processes and needs.