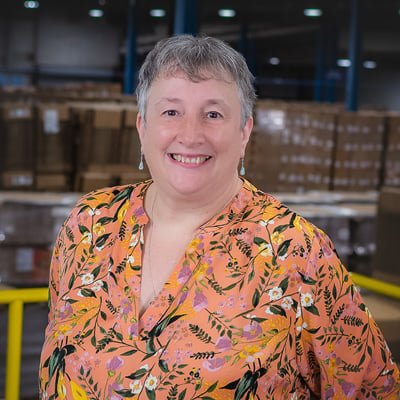 Answering The Top 4 Questions Industrial Packaging Is Asked During Hiring Interviews
When it comes to the hiring process, the team at Industrial Packaging pays close attention to the questions we are asked by potential new employees. Besides asking about pay, there are some other important questions we are asked that give candidates a sense of what our company is all about.
It's important for us to have a great interview process and to be as transparent with candidates along the way. That's why it's critical that we openly and honestly address the four most commonly asked questions from candidates in this article.
The reality is that not every candidate that applies for a position here will enjoy working for Industrial Packaging or be a good company culture fit. By reading this article, you'll have a much better understanding of Industrial Packaging as an employer and be able to see if it's even worth applying for a role.
What Are Your Core Values & Work Culture?
Asking about a company's core values & culture gives you an understanding on how they treat people and how they run their business.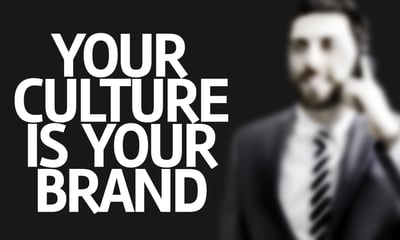 Knowing this information will help you decide if your core values are aligned with the company you are interviewing for and if you'd enjoy the culture.

At Industrial Packaging, we embrace and live up to our core values everyday:
We say what we think

We do what we say

We commit to success

We treat people with respect

We embrace change
If you are not comfortable speaking your mind to help improve dynamics or struggle with adapting to changes that will benefit the organization as a whole, we may not be a good fit for you.
What Do You Enjoy Most About Working Here?
We strive to continue to be the best company we can for our employees, and a place that people in the area seek to work at. We recently asked our employees what their favorite part about working for Industrial Packaging. Here are some of their responses:
"My favorite part about working here is that I feel empowered to make my own decisions & work independently!"

"I really love that Industrial Packaging cares about what their employees' opinions and thoughts are. I've loved that ever since I started working here."

"Industrial Packaging treats everyone like family, I was also told that family comes first and that is so important to me."

"My favorite part about working at Industrial Packaging is the community that we have. It has been great to see how well everyone has worked together during the pandemic, and their willingness to adapt to change in order to support each other and the company."

"My position allows for me to work from home and this is one of my favorite parts about working at Industrial Packaging. I feel much more comfortable at home than an office. It has made me feel better mentally, physically, emotionally and even spiritually.

When working from home I feel much more focused, I get more done with little to no distractions commonly found in an office space. It helps me to be a more productive and better version of myself."

"What's my favorite part about working for Industrial Packaging? The people! Industrial Packaging has created and fostered this excellent team environment. Everyone works together to make our goals happen and make the company successful! I consider everyone here not just colleagues but friends."
How Do You Develop And Motivate Your Employees?
Starting a new job at a new company can be very exciting. Being able to develop your skills, increase your knowledge, and grow professionally is very important.
Asking if the company has a professional development program that includes training, free webinars or tuition reimbursement could be a game changer when deciding to take a job or not with the company.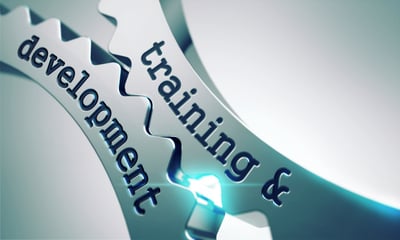 At Industrial Packaging, we work with our employees to help them find training programs that will help them succeed in their professional goals.
We often pay for training seminars that will help our team grow in this respect. In addition, we also have a $2,500 per year tuition reimbursement program that can help with the cost of education!
What Types Of Company Benefits Are Offered?
It is very important to know what benefits are offered with the job you are interviewing for. The information you receive regarding the company benefits could make or break your decision to continue pursuing the position or not.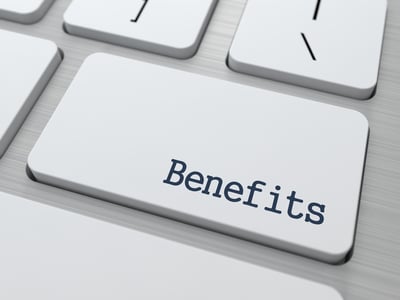 Industrial Packaging offers a benefits package that includes Medical, Dental, Vision, FSA, Vacation, and Sick time, just to name a few. We understand that benefits are very important to our employees and we are committed to offering the best benefits possible.
Our full-time job benefits include:
Compensation based on experience
Medical insurance
401K retirement Plan/ 401K Match
Paid sick time
Vacation
Dental insurance
Vision insurance
Long term Care Insurance
LTD/STD/accidental Death & Dismemberment Insurance
Life Insurance
Aflac Insurance
What To Consider Before Applying For A New Job
Deciding what is important to you about working for a particular company isn't easy. Do you think your core values match the company's core values? Do you think you will fit in with the company atmosphere? Make a list of what is important to you and why, then jot down some questions to ask during your interview. This will make your decision much easier when picking a company that is right for you.
Why Work At Industrial Packaging?
If you are looking for a career within a company that treats their employees like human beings rather than a number, look no further! We cherish each and every person who we employ and we work as a team to provide the proper training, encouragement and related tools for self improvement.
We strive to offer opportunities for upward movement within the company to all our employees and work hard to ensure that they have all the tools necessary for personal and professional growth. If this sounds like the type of company you would like to work for, we would invite you to apply for any of the currently open positions that we have and look forward to hearing from you!
We have a selection of positions in 1rst, 2nd and 3rd shifts. Each position has its own benefits including competitive pay and the possibility of sign-on bonuses. If you would like to review any of the currently available career options here at Industrial Packaging, we would invite you to visit our careers page and review the list of our current offerings.
We are always on the lookout for the absolute best talent and are constantly looking to add great people to our teams.
Please visit our careers page and watch the introduction video which will give you a better idea about who and what Industrial Packaging is all about. If after watching the video you feel that Industrial Packaging may be the right company for you, consider applying for any of the jobs that match your skill sets.
About Karen McQueen, Human Resources Administrator
I worked as the HR Administrator at Industrial Packaging for quite a while, but I have worked in the HR field for over 15 years. I was a part of the Industrial Packaging team for over 23 years, working in various roles throughout the company. As an HR Administrator, I focus on the benefits package for our employees along with keeping our company in compliance with state and federal laws. I enjoy helping fellow employees out with any issues or questions they may have.