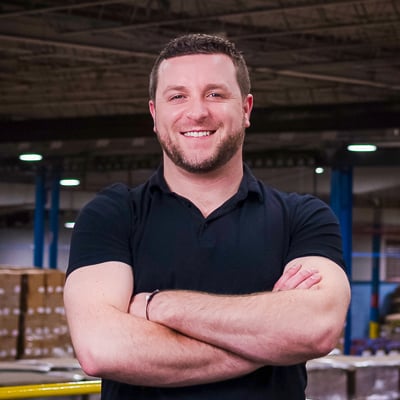 Updates To The FDA Nutrition Label Requirements For Packaged Foods
What Manufacturers Need to Know About New Food Packaging Label Requirements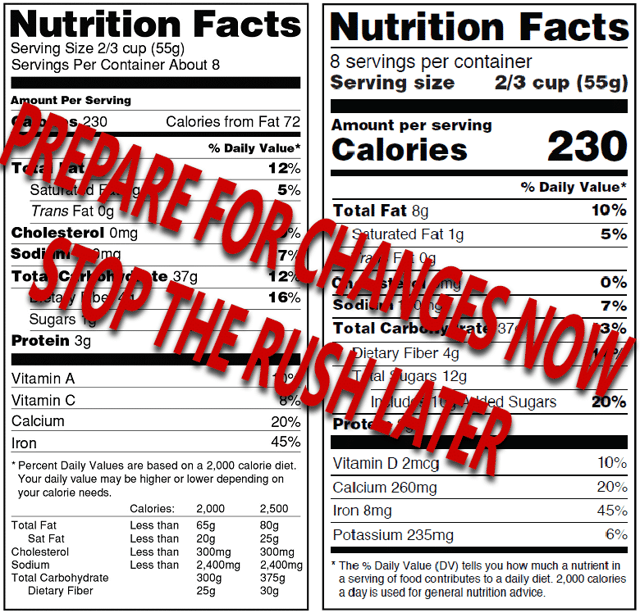 It's been 20 years since the FDA has updated the nutrition labeling requirements for packaged foods, and there are some significant changes. The new labeling rules are designed to better educate consumers looking to make healthier food choices, and are backed by scientific evidence linking diet to obesity and other chronic diseases. Here are some of the major changes, and when the new laws will go into effect in the US:
On May 27th, 2016, the FDA published the new regulations for food packaging to the Federal Register.
Why Are the Nutrition Labels Changing?
It's been more than 20 years since the current label was produced. Since then, there have been some amazing advancements in not only how food is produced, but in scientific research, technology, and public input that have allowed us to better understand how the human body digests (or doesn't digest) different foods.
What changes will My brands need to make TO BE COMPLIANT
?
Altered Design
Serving size font to displayed larger & bolder
Calories to be displayed a larger font


Additionally, the size of the packaging must reflect one serving. In the same graphic linked above, a 12 oz soda and a 20 oz soda will be labeled as equal to one serving, with the calories reflecting the total of the bottle.

New footnote:

A new footnote will better explain what a % Daily Value is, reading like this:

"*The % Daily Value tells you how much a nutrient in a serving of food contributes to a daily diet. 2,000 calories a day is used for general nutrition advice."
Nutrient Requirements
Changes to the required nutrients:

Vitamin D and potassium will be added to the label requirements, while Vitamins A & C will be no longer be mandatory to be listed. Manufacturers can list these at their own volition.

New 'Added Sugars' to be specified:


Evidence from scientific research and experts such as the American Heart Association point to reducing caloric intake from added sugars. Added sugars are defined as either added during processing, or being in excess of what you would expect 100% fruit or vegetable juice of the same volume. Some fruit and vegetable juices will be excluded from this definition.

Actual amounts of nutrients to be displayed:

In addition to percent daily value, manufacturers will be required to list an actual amount of the mandatory vitamins and minerals.
When Do WE Need To Be Compliant?
Large manufacturers will have until July 26th, 2018 to be in full compliance with the labeling requirements. Manufacturers bringing in less than $10 million in annual food sales will have a one year grace period to be in alignment.
What do you think about the new labeling changes? Share with your peers and leave your thoughts in the comments below, I'd love to hear from you!
We can assist you with your labeling supply and labeling machines for these and any other labeling for your products. Talk to our team today to get ahead of the ball so you don't have a fire drill when the deadlines arrive!
About David Roberge
I am grateful for my 9 years as part of the outstanding Industrial Packaging team. I was able to hang out with some of the most knowledgeable folks in the packaging industry. I feel even luckier that I was able to share that knowledge with you. I love learning, hiking, and growing people and teams both personally and professionally, and helping companies grow better.