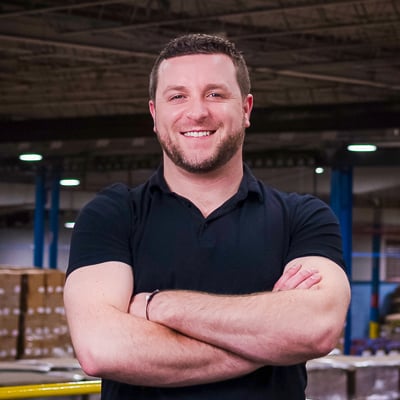 The Lantech ProfitPak: Collaborative Automation for Packaging Lines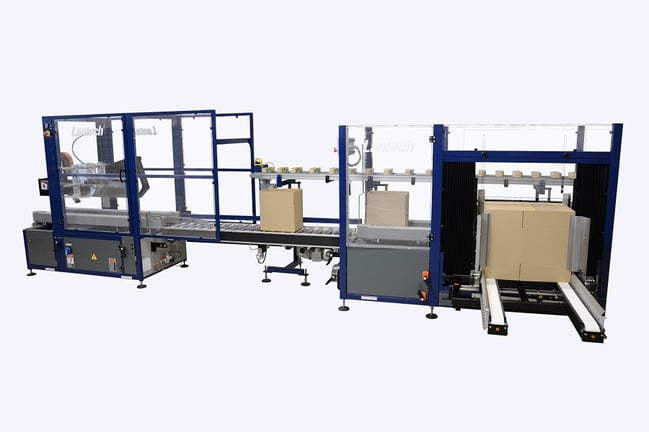 Our friends over at Lantech have been busy this year launching new machines and programs to assist the busy production facility in operating more efficiently. They've done it again with their latest machine launch, the ProfitPack. The new casing station perfectly combines automation and necessary human judgment for case erecting, packing and sealing.
Collaborative Automation
Earlier this year, Lantech launched Load Guardian to aid in automated pallet-wrapping efficiency and reducing operator error. On August 5th, they launched the ProfitPack: a case erecting, packing, & sealing combination machine and work station. The unique layout allows for automated case-erecting, manual case packing and automated case-sealing, seamlessly.
How It Works
This new solution is for all types of packaging lines and is designed to increase efficiency without neglecting the need for human judgment when packing delicate, expensive, or irregular products.
The case erector makes the case and automatically sends it to the packing station.
The operator receives products via an integrated infeed conveyor, inspects and places them into the case.
With the push of a button, the operator sends the case through to be automatically closed and sealed.
There are four models available, with one and two person packing station, and left or right handed versions, depending on where your packer will need to be placed. The ProfitPack 1 has speeds of up to 10 cases per minute, and the ProfitPack 2 can handle 8 cases per minute. The machine also comes with a 3-year warranty.
If you are interested in learning more about the ProfitPack, our team is here to help. Click the button below to get started.
About David Roberge
Part of the outstanding Industrial Packaging team. I'm lucky to hang out with some of the most knowledgeable folks in the packaging industry. I feel even luckier to be able to share our knowledge with you. I love learning about our readers and helping them grow their brand through unique, flexible package design from the birth of the product idea, through the supply chain, and to the launch and placement on the shelf or at the consumer's door.