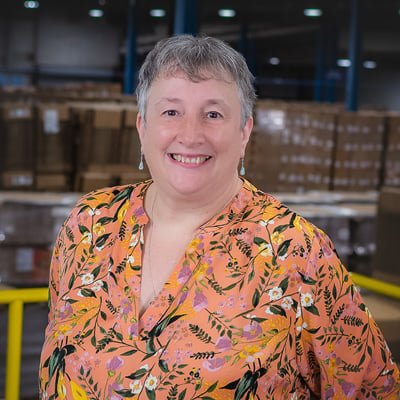 What Does Our Company Purpose Mean to Our Employees?
Knowing what your company's purpose is or why it has formed its business says a lot about a company.
Industrial Packaging's Company Purpose is: "Protecting People, Products, and Brands, throughout the Supply Chain." Every employee is taught what our company purpose is on their first day at work, and every employee lives up to this purpose every day.
I recently connected with some of our employees and asked them what our company purpose means to them. Here is what I learned.
You will find feedback from our employees about our company purpose and what it means to them in italics in each section below.
Protecting People, Products, And Brands, Throughout The Supply Chain
"Our purpose is to provide the best support to our customers that we can to maximize their output and efficiency."
"That we sell quality materials and equipment that runs well, the packages don't get destroyed on the way to their destination, and they look great on the shelf enticing people to purchase them."
"These managers are hands-on. They like to see the product being packed. But not just packaged. Oh no. They want to see it being packaged to perfection, with quality and safety every day. This is the way things are here. They say what they think, and they mean what they say. They treat the product like it was theirs. Nothing less than 100%."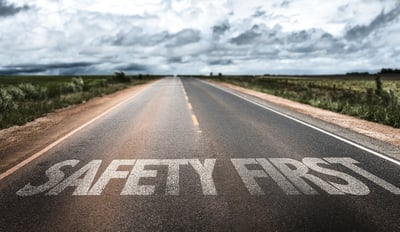 Protecting People
"People are protected because they purchased quality materials from us, and they are running well in the plant. So, the people who made those decisions to purchase from us aren't second-guessed by their managers. If there were a problem, we'd make it right."
"Helping their employees to have a better work experience by offering solutions that maybe minimize repetitive stress injuries or non-ergonomic labor. "
"One way the company shows how they genuinely want to protect employees and product is that we became THE FIRST company to be certified: Pandemic Prepared by AIB. This is huge! In the middle of a pandemic, they wanted this audit to occur. They all worked hard for it. This company not only passed the audit, this company scored a perfect 100% on it."
"What was really impressive for me is our Crisis Management Team. It was their job to brainstorm and implement new facility procedures and comply with the CDC and Massachusetts guidelines to ensure employee health, reassuring customers their product remained safe and keeping the facility up and running. I had never heard of any facility having a team just for this type of situation."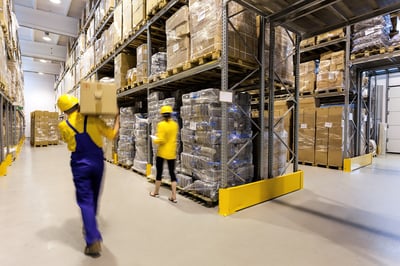 Protecting Products
"Our team of workers is trained to handle our customers' products in a safe and sanitary way. The customer products are protected while in our possession in many ways. We have a secure facility. We have regular training on food safety and food defense."
"Products are protected because they flow through the supply chain without any damage, either from poor material selection or specifications. The pallets have enough containment, so they don't fall apart during transit."
" Making their products stand out in an increasingly more competitive market."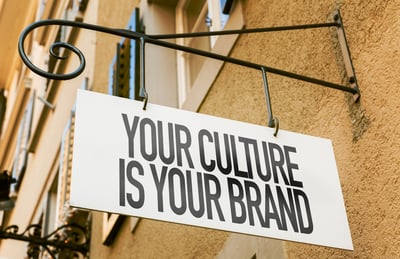 Protecting Brands
"Brands are protected because the end user and consumer have predictability in what they receive. We provide a good-looking product on the shelf."
"A while back I was working on a machine at one of our customer's facilities. They had an old Shanklin that had a computer that was no good. The problem was that the computer was obsolete. I was able to find a replacement computer that was better than the original. We could get rid of all the old switches and dials and replace them with a touch screen, making the machine easier to use.
What the customer loved the most was that I could put in password protections so operators couldn't make changes without a supervisor's consent. I also used their company logo as a screen saver, which made the job look first-class. Not only did the customer save money by not having to purchase a new machine, but their old machine also looked and acted like a new one."
"We receive lots of opportunities from one of our customers, and that is because we have proposed good quality equipment over the years that have worked well. When they need support, we are quick to respond."
"There was an instance when I lost an order because of price and location to the supplier. However, when they installed the machine, they didn't perform as expected. When they ordered spare parts, the ones that arrived were not what they had ordered. Eventually, they replaced the two machines with what I originally proposed, and now they are ordering more for other applications in the plant."
"Since the equipment they have ordered from us runs so well, they have minimal downtime and can meet their customer's needs."
Having our employees live up to the company's purpose is a great way to involve them in the company's success, gives them a sense of pride in what they are doing, and inspires employees to know what they are doing it for and working towards.
Does This Sound Like A Company You Would Like To Work For?
If you resonate with our company purpose and are looking to start a new career, perhaps Industrial Packaging is the place for you! If you would like to look at our current job openings, head on over to our careers page.
There, you will see all of our currently open positions. If you would like to work with one of the best teams in packaging and work for a company that will value you as a human being, Industrial Packaging might be a good fit for you!
About Karen McQueen, Human Resources Administrator
I worked as the HR Administrator at Industrial Packaging for quite a while, but I have worked in the HR field for over 15 years. I was a part of the Industrial Packaging team for over 23 years, working in various roles throughout the company. As an HR Administrator, I focus on the benefits package for our employees along with keeping our company in compliance with state and federal laws. I enjoy helping fellow employees out with any issues or questions they may have.