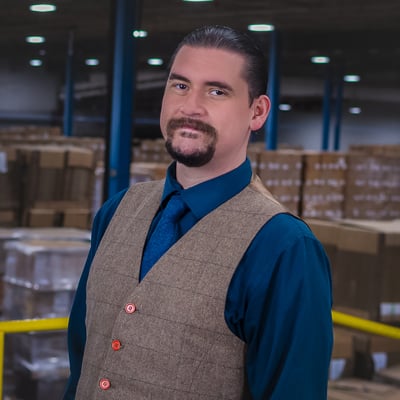 Packaging You Can Eat? Is Edible Packaging Delicious Or Disgusting?
Did you know you can eat packaging? You can! Well, I mean, you can eat edible packaging. If you are like me, the first time I heard about edible packaging, I thought it must have been April 1st.
I mean, how could such a thing be anything more than a joke to be digested on that hilarious annual holiday?
But, low and behold, packaging you can eat is not only a thing; it is something that has been around for the past few years and is also an idea that is slowly gaining in popularity.
While eating the wrapper of that juicy cheeseburger you just scarfed down may not sound terribly appealing, these are the kinds of things incredibly forward-thinking brands are toying around with.
And while some consumers may gag at the thought of eating the cup holding their coffee, these are precisely the types of experiments that some businesses are rolling the dice on.
You might be surprised to learn that not only are some of these wacky approaches to sustainable packaging being embraced by consumers in such trials, but some folks are also asking for more packaging to eat!
But the question remains, is this just a passing fad, or is this the future of earth-friendly packaging? Perhaps only time will tell.
Regardless, in this article, we will explore the world of edible packaging that you can eat and dig deeper into some examples of this modern phenomenon.
Packaging You Can Eat: What Is Edible Packaging?
Edible packaging is any type of packaging made of edible or food-based materials that are safe for human consumption. For a packaging material to qualify as edible, it must meet the government food regulations of the country within which it is used.
Who Uses Edible Packaging?
It is not really taste that is driving fast food companies such as McDonald's and Bob's Burgers (a Brazilian fast food chain, not the hit animated TV series) to wrap their fare in packaging you can eat.
Instead, this phenomenon is driven by the demand of many consumers for their favorite brands to go green and become more sustainable.
Is Edible Packaging Sustainable?
With that being said, the question is, is edible packaging a sustainable form of packaging?
With most of the forms of edible packaging on the market today being made with plant-based materials such as seaweed, it would appear so.
If a consumer were to eat the packaging, then the packaging would obviously not end up in a landfill or on the side of the road.
So if the packaging is dropped, it will biodegrade quickly as it is literally made from food. Well, food combined with an emulsified film-formed polymer that has been exposed to a solvent such as water or ethanol (Yum?).
And while sustainability is the main driver behind this fast-growing trend in food packaging, it appears that some people actually love the taste of edible packaging.
Well, at least the people eating at Bob's Burgers who can be seen chomping fully packaged burgers left and right in the video above, which went viral after the marketing stunt went live.
Based on the science presented above, the package does not actually taste like anything. Instead, the packaging takes the flavor of the food that it is packaging.
For me, if the packaging is edible and tastes like a cheeseburger, I would at least try it! You only live once, right? If nothing else, it makes for a great story!
---
Looking for sustainable packaging? We can help!
---
Are There Other Companies Besides Fast Food Joints Using Edible Packaging?
While it may come as a surprise, fast food chains are not the only businesses that are implementing edible packaging for their products.
From Notpla's edible water containers to Volkswagon's eat the road campaign, it is clear that many brands, including those outside of the food industry, are looking to cash in on what is fast becoming one of the hottest packaging trends in years.
Is Edible Packaging A Passing Trend Or A Real Game Changer?
In fact, c&en of the American Chemical Society (as featured in Forbes), which publishes research articles to its global readership of over 156,000 scientists worldwide, has noted that edible packaging may see a massive boost shortly.
According to c&en of the American Chemical Society, consumer demand for edible packaging could grow on average by 6.9% yearly until the year 2024, with a potential market value of almost $2 billion worldwide.
With that being said, the American Chemical Society's c&en is one of the only reliable sources of information from which I have been able to source such data.
Whether or not edible packaging is a passing fad or a truly disruptive player in the packaging industry remains to be seen.
Edible Packaging Proves One Thing: Consumers Want Sustainable Packaging
When we circle back to why edible packaging is on the rise, we must notice that the demand for these materials goes beyond people's amusement with clever marketing ploys.
Edible packaging may or may not be a side note in the history of consumer demand for sustainable packaging. Still, it is most definitely an indication that said demand would only continue to become more intense as time goes on.
What Exactly Is Sustainable Packaging?
While many consumers and companies alike are banging the drum in demand for so-called "sustainable packaging," a significant question stares all of us in the face.
And that question is, what exactly is sustainable packaging, and how is it defined? While many people think they know what sustainable packaging is, the truth behind packaging sustainability is often muddied by greenwashing.
That is why it is essential to educate yourself about what sustainable packaging is and what it is not. That way, when the time comes to choose truly sustainable packaging supplies for your business, you have the correct information to work from.
Whether you choose sustainable, flexible packaging materials such as biodegradable stretch films or recyclable shrink films, or rigid recyclable packaging materials such as glass, you must learn all the facts about each material before you make a purchase.
Failure to do so may result in you buying a material that looked green on the surface but, in reality, is plunging our planet into a pool of carbon emissions.
Where Can You Buy Sustainable Packaging?
While we would not recommend eating our sustainable packaging materials, we would encourage you to learn more about them if you are looking for a way to make your company "go green."
From biodegradable to recyclable packaging materials, Industrial Packaging has various sustainable packaging solutions that can help your business to become more earth-friendly.
If you are interested in learning more about sustainable packaging materials or want to purchase earth-friendly packaging for your business, we can help!
Please get in touch with one of our packaging experts if you have any questions or would like to make a purchase. They will be able to help you source the sustainable packaging materials that you are looking for.
About Nathan Dube
As the Digital Marketing Specialist at Industrial Packaging, I am honored to create content for such a phenomenal company and work with one of the greatest teams in the Packaging Industry. Whether creating a video, writing blog posts or generating other pieces of content and multimedia, I am always excited to help educate and inspire our prospects and clients to reach their highest potential in regards to their packaging processes and needs.