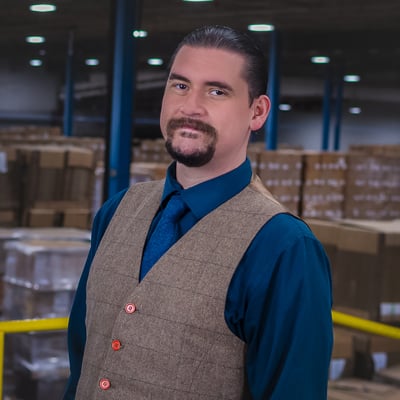 What Is A Poly Bag? Applications And Uses
Are you packaging clothing? Or, maybe you are packaging a magazine? Wait, wait! I got it. You are packaging a packet of documents to send through the mail! Well, I know at least some of you are surprised that I guessed correctly.
For those of you whom I failed to guess your packaging, consider reading on. Regardless of what you are looking to package, you are clearly researching polybags.
And, if it is information about polybags you are looking for, you have come to the right place! Here at Industrial Packaging, polybags are part of everyday life. I suppose that should be expected after several decades in the packaging industry.
But, you are not here to learn about us; you are here to find out what a polybag is.
In this article, we will explain what a polybag is. We will also look into some of the most common packaging applications for polybags so that you can figure out if they are right for your packaging needs.
What Is A Polybag?
Polybags are generally clear or transparent plastic bags made for the packaging and shipping of various products. A polybag is a bag made out of polyethylene, one of the most common formulations of plastic available today.
The average thickness of a polybag for the most common polybag applications ranges from 1-6 mils of thickness. With that being said, there are specialty bags that come in thinner or thicker options. There are also specialty plastic formulations available for unique packaging applications that require a material other than polyethylene.
Polybags are a popular type of packaging material. This is largely due to their slim body shape, smooth texture, reflective surface, and flexibility.
---
Need Help Designing Your Packaging?
---
What Are Some Common Uses For Polybags?
Polybags are used for packaging various types of products, including clothing, magazines, mail, blankets, pillows, and other types of popular consumer goods. Poly bagging has seen a continued rise in popularity for shipping applications, often replacing the once more popular corrugated boxes as time goes on.

The Rise In Popularity Of Polybags
Polybags have replaced corrugated boxes in part because polybags use much less material than their corrugated counterparts. Polybags are both less costly to ship and less impactful to planet earth. In fact, like many types of flexible packaging, polybags have a much lower carbon footprint than corrugated cardboard boxes and rigid forms of packaging supplies.
Because of this, many businesses are choosing polybags over the more traditional cardboard boxes. This results in massive cost savings for the company shipping the products and less packaging waste for the consumer to dispose of after unboxing.
What Equipment Do You Need For Polybag Packaging?
For lower volume applications (5 bags per minute or less) you can use zip-lock polybags which you can seal by hand. For higher volume applications (50 bags per minute or more), you should use heat-sealable polybags.
For polybags that require heat sealing, you need a special type of sealer called a bag sealer. These are different from L-bar sealers, lap sealers, and side sealers. A bag sealer is used to seal the product inside of the polybag. The seal uses a heating element that seals the open ends of the bag.
Bag sealers are used to hermetically seal the products being packaged. The type of application you are using, and the volume of products being packaged will dictate the type, size, and model of bag sealer that you will need to package your products.
For some types of polybag packaging applications, you may need to remove the bag's air before it is sealed. In this case, you will require a vacuum sealer. Vacuum sealers are used to suck out the air inside of the bag to reduce space or preserve the product within.
Are Polybags Right For Your Packaging Needs?
To figure out if polybags are right for packaging your products, you will need to answer a few questions first. These questions will help you to identify if polybags are a good choice for your products or not.
Are you looking to cut packaging costs?

-

If you said yes, polybags would be a good replacement for corrugated cardboard boxes.

Do you need strong protective packaging that can prevent breakage?

- If you said yes, polybags are not a good choice for your packaging requirements.
Are you looking to reduce your carbon footprint?

- If you answered yes, then polybags are an excellent choice for packaging your products.
Are you looking to reduce your use of plastic?

- If your answer is yes, then you will not want to use polybags for your packaging.
Do you need transparent packaging for your products?

- If the answer is yes, then polybags would be a perfect packaging solution for you.
Where Can You Learn More About Polybags?
If you would like to learn more about polybags and the other types of flexible bagging materials, you will definitely want to tune in to this episode of the Industrial Packaging Podcast. In this episode, you'll learn about the applications for polybags and their lower environmental impact with Greg Berguig, Vice President of Sales and Marketing at PAC Machinery.
About Nathan Dube
As the Digital Marketing Specialist at Industrial Packaging, I am honored to create content for such a phenomenal company and work with one of the greatest teams in the Packaging Industry. Whether creating a video, writing blog posts or generating other pieces of content and multimedia, I am always excited to help educate and inspire our prospects and clients to reach their highest potential in regards to their packaging processes and needs.