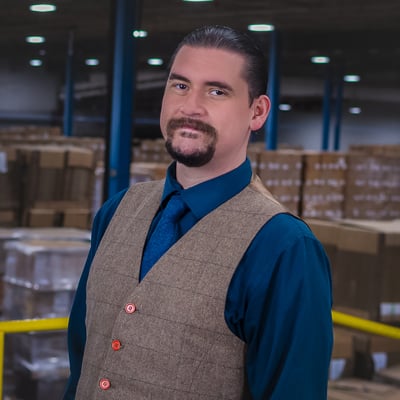 Can I Get Product Package Compatibility Testing For Shrink Machinery?
So, you are sitting at your desk. The final quotes from the potential vendors you have sent an RFP to are staring you in the face. One of them has the best price. One of them has superior service options. And yet another option has benefits the other two do not.

You are expected to make a decision within the next few days. You have everything you need to proceed with a purchase. But, you are nervous. It's not because you are lacking any information that you need. You know in your heart which brand makes the most sense based on the quotes before you.
The only problem is, you have not seen these machines run your product. You really don't know how your product will fare with any of this equipment. Sure, the video demonstrations all looked great. One of them even featured a product similar to yours. However, you still have not seen this process in action for your own products.
And so, you wonder. Should you get a test run from these vendors? Do they even offer that as an option? I get it. I'd be stressed too. That being said, just relax. There is good news!
Industrial Packaging can test your products on the type of machinery that you are buying. After that, you will know if your products are a good fit for this type of packaging or not.
While we can't speak for the other vendors you are considering, we can promise you that Industrial Packaging can get your products tested on the type of machinery that you are buying. After that, you will know if your products are a good fit for this type of packaging machinery or not.
In this article, we will discuss how to go about getting a test run of your products.
Can You Get Your Products Tested On Packaging Machinery Before Buying?
While we can't answer this for any other company other than our own, the short answer to this question is yes. You can get your products packaged with a test run.
And, while we cannot speak for other vendors, truth be told, many of them can do this for you as well. It just takes a little due diligence on your end. Be sure to ask each vendor prior to accepting a quote if they can do a test run of your products before purchasing. If not, you will want to choose another vendor who can do this for you.
You will want to choose a vendor who can test your products before you purchase the machinery because the results from those tests will show if that machinery can package your products well or not.
By getting a test of your products on the new machinery before hand, you will know without a doubt if the machinery can properly run your products. If a vendor cannot run a test for you on their equipment, you run the risk of buying machinery that may not perform the way that you want it to.
What Should The Packaging Test Entail?
Are you looking to package your products in shrink film? You will want to get a test run that involves the equipment you plan on buying.

Let's go on an exploration of what each type of machinery test might look like. We will do this in order to give you a better idea of what these processes entail.
Heat Tunnel Testing
It would be a good idea to start with your choice of heat tunnel. And when it comes to a heat tunnel, you want to be sure that your products are compatible with a heat tunnel in the first place. So, the first thing you are going to want to do is a heat test.
This can be done by using heat-sensitive tapes with the help of a packaging vendor. To do this, a sample of products are required in addition to the appropriate film for this process.

Your vendor will attach heat-sensitive tapes to the product and run the tapes through the heat tunnel. These tapes will identify if the heat in the tunnel is appropriate for your product's packaging.
If not, you will have to consider using another type of material or machinery. If that is the case, you can discuss your options with your chosen vendor(s).
Shrink Sealer Testing
The next type of equipment you will want to consider getting a test run with is your sealer. This will involve running a few of your products on the type of sealer that you wish to use.
The appropriate sealer will be determined by the shape, size, and weight of your products. The type of film will be dictated by which formulation is best suited for your product, application, and machinery.
Your product will be placed in a bag made of shrink film. Next, it is sealed inside via the heating element on your chosen type of sealer.
Conveyor Testing
You will want to make sure to have your items tested on the type of conveyor you are thinking of using. Not all conveyors are appropriate for all types of shrink film.
For example, do you run your products on a live roller conveyor? If so, after leaving the heat tunnel, polyethylene films may gum up the rollers. This can result in unwanted downtime.
Speak to your packaging machinery representative and ask them which type of shrink film is most appropriate for the type of conveyor that you are using.
A Note About Product Compatibility Testing
A test can be done on any equipment. Samples should be sent in prior to getting a proposal (samples of your product with the same film you will be using). If your product won't fit, there's no sense in going further.
Also, a variety of sizes should be tested to ensure that all of them will work. And, once a machine has been decided on, a FAT (factory acceptance test) should be performed with your products on their new machine. You should attend the testing in person or via a video demonstration in which you are able to see your products run on the machinery prior to shipping.

---
Need Help Choosing The Right Shrink Film?
---
How To Get Your Product's Packaging Tested
If you want to get your products tested prior to making a purchase of new packaging machinery, you will need to answer a couple of questions before moving forward.

Are you buying new machinery for the first time? You will want to ask your potential vendors to do these tests before getting your final quote.
Are you using equipment you already own and are looking to package a new product? - You can request a product test for the type of equipment you own with your packaging machinery vendor.
In most cases, your rep should be able to conduct these tests and provide the results. They can tell you if the machinery is appropriate for your packaging requirements or not. Depending upon the results of the tests, you may need to upgrade to new equipment. Or, you may need to switch to a different material if you do not get your desired results.
Who Should Conduct Your Product Packaging Tests?
Again, this depends on your current situation. Every company is different from the next and the answer to these questions may be case sensitive. It all depends on which type of packaging vendors you are currently doing business with. Here are a couple of questions to help clarify this process.

Have you not set up your packaging line yet and are starting from square one? Then you will want to ask your potential vendors to do these tests for you and provide you with the final results before moving forward with a purchase.

Are you already running packaging machinery, but want to know if a new product can be packaged on it or not? - You can still request help from your packaging machinery vendor to set up the appropriate tests. They may be able to run tests on demo units and report back you about the results. However, if your machinery is old and is no longer in production, this may not be possible.

If you are in the first situation, you will want to consider working with a packaging machinery manufacturer or distributor. If you built your packaging line with the help of a packaging integrator, they may also be able to assist with your testing requirements.
Packaging Machinery Manufacturers
Are you working with a packaging machinery manufacturer? If so, they should be able to conduct all these tests for you. Manufacturers will often have demo units available. They can conduct packaging tests on these machines and send you the results.

Packaging Machinery Distributors
Another option for your packaging machinery tests would be to utilize a distributor. As distributors do not make the equipment they sell, it may take a little longer to have the tests completed. This is due to the fact that companies like ours will need to send the materials and products required for the tests to one or more manufacturers.
Once the distributor has received the final products from each of the manufacturers, they can send the results of each test back to you for review. Based on the results of the test, a distributor can consult with you and advise on which machinery produced the best results for your product packaging needs.
Packaging Machinery Integrators
If you have built a packaging line with the help of a packaging integrator, you can reach out to them about packaging tests as well. They may be able to work with the packaging manufacturers they have partnered with to help procure the tests for you.

How To Implement Your Packaging Tests
Identify the makes and models of the shrink packaging machinery you are going to buy. Now, work with your current vendor in addition to those of whom you are getting quotes from.
They will be able to help you set up the appropriate packaging machinery tests for your products. They can also assist in choosing the right machinery and materials, even if you do not choose to buy them from us.

About Nathan Dube
As the Digital Marketing Specialist at Industrial Packaging, I am honored to create content for such a phenomenal company and work with one of the greatest teams in the Packaging Industry. Whether creating a video, writing blog posts or generating other pieces of content and multimedia, I am always excited to help educate and inspire our prospects and clients to reach their highest potential in regards to their packaging processes and needs.