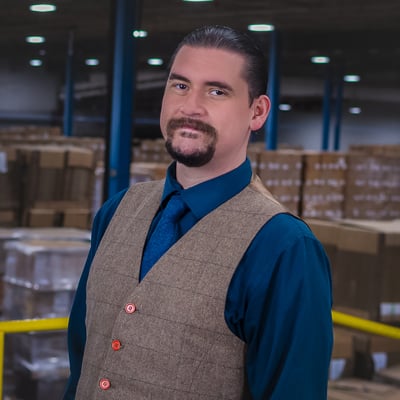 All About RFID For Warehousing
Are you interested in leveraging RFID for warehousing? You're not alone!
In today's ever-changing, fast-paced modern world, companies everywhere are looking for ways to improve performance.
They want their warehouse to run better, faster, leaner, and more efficiently. Quality warehousing logistics could be the thing that sets you apart from your competitors.
And while many businesses are trying to do this through process optimization that largely rests upon changes to human behavior, others are turning to RFID technology.
RFID technology can transform a warehouse into a smooth-running machine that speeds up processes while generating more revenue faster when appropriately implemented.
But what exactly does that look like? How can leveraging RFID technology in your warehouse help you to run a tighter ship?
And more importantly, is RFID technology suitable for your warehouse? Today, we will review what RFID warehousing entails and help you understand what it's all about.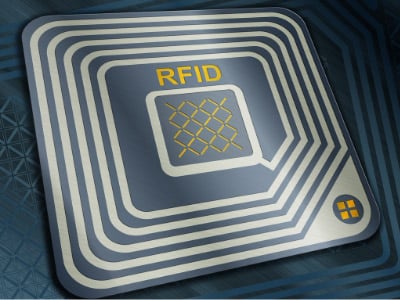 What Is RFID Warehousing Technology?
RFID stands for radio frequency identification. It is a technology used to track the position of physical objects and their locations simultaneously in real-time.
With RFID warehousing technology and tracking systems, products (or any object) may be scanned and tracked from anywhere inside your warehouse.
This is true even if your items are lost or stuck behind obstacles or other areas within your warehouse or plant, regardless of location.
Radio frequency identification tags may also be found and registered remotely and at the same time. With these kinds of capabilities, multiple RFID tags may be read and located at once.
On the other hand, Barcodes require the objects to be scanned manually one at a time.
RFID For Warehousing
In an RFID-enabled warehouse, a truck arrives at your location. Every pallet that comes off that truck has an RFID tag on it. As it passes the threshold of your loading dock, a scanning device scans the RFID tag.
Now that pallet is automatically tracked and entered into your warehouse's inventory. As each pallet is being moved throughout the warehouse, the pallets are being scanned by similar scanning devices.
So no matter where the pallets are in your warehouse, your RFID warehousing system will know the physical location of each pallet.
So now, you have negated the need for the manual labor of scanning pallets and moving things within your system.
This process allows you to take all human errors out of these warehousing processes. It will show you where every pallet is in your warehouse in real-time.
If implemented correctly, nothing will ever get lost. With that being said, the required infrastructure to set up these systems is immense.
In order to properly implement RFID warehousing technology, you will need to have a properly laid out warehouse.
Additionally, you will have to have adequately placed scanning devices set up throughout the entirety of your warehouse.
And you have to make sure that you have the discipline to ensure that your workers are correctly moving your pallets throughout this automated system.
If you can implement this technology properly, RFID warehousing technology will give you the most accurate real-time inventory possible.
This is because RFID warehousing technology removes most if not all human action from these processes, which were previously done manually by human beings.
As long as you move your pallets through the designated mapped-out areas within your warehouse, you will never have to worry about inventory accuracy again.
---
Need help buying packaging machinery?
---
RFID For Warehousing Cost
A fully automated RFID warehouse can cost millions of dollars, but that is not always the case. The total cost of your RFID warehousing project will largely depend on the size of your warehouse, the size of your inventory, and your physical footprint.
With that being said, there are tiers of RFID warehousing. You can start with a very basic system. For example, suppose you have a simple warehouse layout in which your inventory is laid out in two sections. In that case, let's say, section A and section B.
You can implement RFID tags on all your pallets and the proper scanning tools. With a basic system, you may not know where your specific pallets are located in those sections, but you will know that you have those items in the warehouse.
For a simple system such as the one mentioned above, you are looking at an investment in the ballpark of $30,000 to $40,000.
Now, if you have an entire two hundred thousand square-foot facility that is fully automated with computer-driven forklifts and the whole infrastructure and logistics are controlled entirely with RFID where you know the exact location of every pallet and product, you're looking at an investment of multiple millions of dollars.
This cost is based on the required infrastructure, set up, installation, racking locations, and the other related elements required for a fully automated RFID warehouse. In such a situation, there are many nuances, and your total cost will depend on all of the variables above.
Again, this is highly case-sensitive, and your total cost will largely depend on the size of your warehouse and the amount of automation you will be implementing.
Is RFID Warehousing Right For You?
RFID warehousing may make sense for your business regardless of size if the cost to implement the technology pays off the investment while also cutting costs and producing a profit.
Suppose RFID is not capable of doing these things for your business. In that case, chances are, that RFID warehousing technology is not a good investment for your company at this time.
While it may be tempting to think that RFID warehousing is only helpful for fully automated warehouses, this is not the case.
RFID warehousing can still be useful for warehouses that use human-driven forklifts and some human labor.
With RFID warehousing technology, you can partially or fully automate your warehouse. Either way, this technology will help you to implement superior inventory control systems.
What Are The Benefits Of RFID Warehousing?
RFID warehousing may allow you to partially or fully automate your warehousing. This often translates to a moderate or a drastic reduction in human labor and a significant decrease in human error.
With RFID implementation on any scale, you can expect improvements to your inventory and related systems.
With these technological advances in place in your warehouse, you can expect to reap benefits including reduced human labor, reduced human error, reduced injuries, faster production times, superior inventory control, and quicker speed to market.
Is RFID Warehousing Relevant Today?
About eight to ten years ago, there was a sudden boom in interest in RFID warehousing technology. This interest slowly hit a lull over the next few years.
However, we believe that in our post-pandemic world, the popularity of RFID warehousing technology will likely start to boom again as interest in fully automated warehousing begins to capture the imagination of companies today.
With the significant challenges we are facing from global supply chain disruptions and the problems these are causing in warehouses across the globe, people are once again showing major interest in these technologies and how they can solve some of these problems.
To say that the global supply chain problems have driven companies to onshore and store more significant amounts of inventory would be a vast understatement.
Due to these and other issues caused by the supply chain disruptions we are seeing today, we expect interest in RFID warehousing to take a significant turn towards global implementation.
Where Can You Learn More About RFID Warehousing?
If I had to guess, I would assume this article has piqued your interest in what RFID warehousing technologies have to offer.
But, you probably have more questions about this technology now that you have completed reading this article. If you would like to learn more about RFID warehousing technologies, feel free to reach out to one of our packaging specialists.
They will be able to help you garner the information that you are seeking regarding these incredible technologies as they continue to evolve.
About Nathan Dube
As the Digital Marketing Specialist at Industrial Packaging, I am honored to create content for such a phenomenal company and work with one of the greatest teams in the Packaging Industry. Whether creating a video, writing blog posts or generating other pieces of content and multimedia, I am always excited to help educate and inspire our prospects and clients to reach their highest potential in regards to their packaging processes and needs.