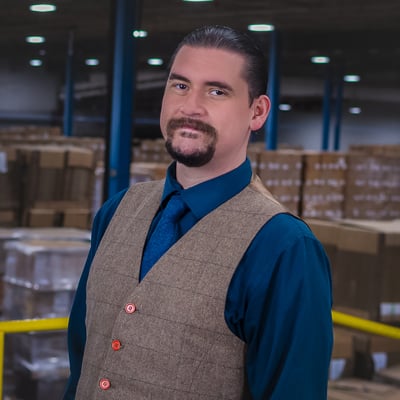 Shrink Film: 4 Necessary Questions To Answer Before You Buy
What type of shrink film should I use?
We get some form of this question all the time. There are some general protocols and information available to answer this question. However, the truth is, there isn't a quick and straightforward answer.
And still, you visit our website, or perhaps even one of our competitors, and ask questions like this. You are probably looking for an answer through live chat, email, or, worst-case scenario, a phone call.
And hey, it's 2021. I get it. We all want instant gratification. We want what modern technology is supposedly able to give us. But your packaging line, products, and processes are all highly case-sensitive. They are unique to your business.
There are some situations where a simple answer may be provided. However, more often than not, the ability to correctly answer this question is based on your response to several questions. A process of which is far more involved than what you can achieve through live chat.
To correctly answer this question well, there needs to be a proper understanding of your packaging line. We need to understand your products (their weight, size, shape), the machinery you currently run, and other related dynamics.
After more than 65 years in the packaging industry, Industrial Packaging has identified the specific questions you need to answer to find the proper shrink film. The four questions that we cover in this article will help anyone provide appropriate recommendations for the best shrink film for your products.
This article will provide you with the insight necessary to collect the information that we need. In addition, this will help us to give you the proper recommendations for the best shrink film for your products.
Start By Collecting Information From Your Vendors
Who should be your first stop in finding the best shrink film? It might seem silly for us to say that a packaging distributor like Industrial Packaging shouldn't be your first call.
We are always happy to help, but the next part of the conversation can sometimes frustrate customers. We will often ask a selection of questions such as, what type of materials are you currently using?
What type of shrink machinery are you using? What kind of tunnel and sealer are you using? How about your conveyors, do you know what kind they are? What gauge of shrink film are you running at the moment? What is your daily volume of packages wrapped?
Often, our prospects will not have many, if any, answers to these questions. And when we ask them, they expect us to have some of the answers! But, of course, if we have never seen your packaging line before, we won't know any of that information beyond what you provide us.
So, where can you begin to collect this information to provide us with the ability to give you the answers you seek? A good starting place would be the current vendors you're are buying your materials and machinery from.
---
Need Help Choosing The Right Shrink Film?
---
What Information Should You Have In Advance Of Trying To Buy Shrink Film?
Many of the people we talk to want answers quickly. But, they often do not have the required information that we need to assist them.
For example, we recently received the question, "what film should I use to wrap the boxes we use to package our products"?
Our response was, well, what is the box made out of? Is it cardboard? Paperboard? Another type of material? The prospect did not know, nor did they have much to offer regarding our other qualifying questions.

We care too much about your satisfaction to recommend shrink film without the answers to those questions. However, if you find a packaging company to give you a recommendation without this context, it might be a red flag.
The questions that any packaging company needs to have answered to provide the best shrink film recommendations are:
What Type Of Packaging Machinery Are You Running?
The type of packaging machinery you use is closely tied to the volume of packaged products you're hitting every day.
Suppose you are wrapping fifty paperboard boxes a day with a heat gun. In that case, the answer to that question will be very different from a company that packages ten thousand boxes an hour.
Knowing how many packages you are producing and what machinery you're currently using are two pieces of necessary information to know. Without this information, you are asking us to take a shot in the dark.
What Type Of Packaging Materials Are You Running?
You will need to know in advance what packaging materials you are currently using. Find this out before you ask for a shrink film recommendation. This way, the vendor will have the information required to advise you properly.
With the information provided above, the vendor will be able to identify if that material is correct. If not, they will be able to suggest a more appropriate shrink film for your packaging.
What Type Of Products Are You Packaging?
While it may seem trivial, this is important for us to garner to help you find the proper film. In addition to the type of products you are packaging, we will need to know your products' weight, size, shape, width, length, and height.
Shrink film is not a "one size fits all" packaging solution, and the metrics mentioned above each play a role in choosing the proper film. We will need this information before giving you the sought-after recommendation for shrink film that you are seeking.
Should You Use Shrink Film To Package Your Products?
Sometimes, when we get a request for the type of shrink film a client needs for their products, the answer is, "you shouldn't be using shrink film." People can be quick to conclude that they should use shrink film for packaging their products. But, in reality, it may not be the appropriate material for the job.
For example, some products are too heat-sensitive to be packaged in shrink film. Or, they may feature other elements that make shrink film a poor choice for the application. We hate to admit it, but shrink film is not right for everyone.
So how do you determine if shrink film is a good fit for you? Well, first off, you may want to run a heat test before sending an item into a shrink tunnel. This is done by sending a "dummy" product through the tunnel with heat-sensitive tape.
The tapes will indicate if the products being packaged should even be sent through a heat tunnel in the first place. Talk to your local packaging expert and request a heat test with these tapes. They will be able to produce a test to see if this is the right solution for you.
If not, they will be able to identify which type of packaging materials are, in fact, the correct choice for your packaging applications.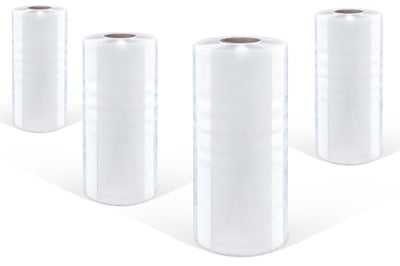 Where Can You Learn More About Shrink Film?
Now that you know all the questions you need to answer and the information you need to provide in advance of buying shrink film, what should you do next?
Well, the truth is, the more you know about shrink film, the better you will be able to find the correct type of shrink film for your packaging needs. If you are interested in finding out which type of shrink film is best for you, you will want to read The Complete Guide to Shrink Film.
This free resource is filled with tons of useful information about shrink film. With the information in this guide, you will have everything you need to identify the correct type of shrink film for your product packaging needs.
About Nathan Dube
As the Digital Marketing Specialist at Industrial Packaging, I am honored to create content for such a phenomenal company and work with one of the greatest teams in the Packaging Industry. Whether creating a video, writing blog posts or generating other pieces of content and multimedia, I am always excited to help educate and inspire our prospects and clients to reach their highest potential in regards to their packaging processes and needs.