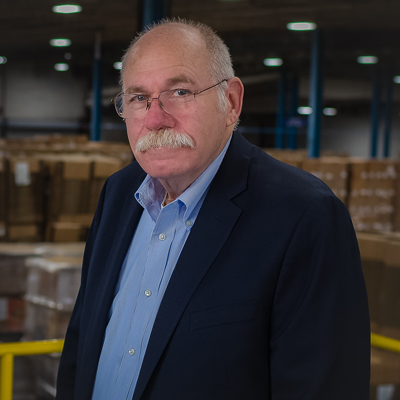 Stretch Wrapper Safety: Important Items Of Consideration
Perhaps you just bought a brand new stretch wrapper. Or, maybe you are currently shopping for one. Either way, my guess is, your company has asked you to evaluate the machine for its safety review.
Even if it costs more, making the correct purchase will undoubtedly be less expensive than a workman compensation claim. Not only that, but a safe machine can save you a lot of time and money as well.
There are a few safety hazards that you should be aware of when operating a stretch wrapping machine. From tripping hazards to inadequate load containment, there are several types of dangers that, when approached with care, can be avoided through the proper safety measures.
Having sold thousands of stretch wrappers over the years, we at Industrial Packaging have been on-site for more than a few stretch wrapper installations and subsequent training operations. We know these machines inside and out. Most importantly, we know how to safely operate these machines.
This article will explore some of the common safety hazards that go hand in hand with a stretch wrapping machine to help you understand how to negate and avoid injury by implementing the proper safety protocols.
The Basics Of Stretch Wrapper Safety
Stretch wrappers are robust industrial machines that demand proper operator training, which includes various safety measures. With a set of basic safety protocols, you can be prepared to avoid injury and avoid safety issues with your stretch wrapping equipment. Below, we will review a few of these protocols.
Prevent Trip Hazards On Your Stretch Wrapper
Once you have installed your stretch wrapper, you need to make sure that there are no power cables or other objects beneath the machine's turntable as these can be tripping hazards. If an operator was to trip over such an object, especially while the machine is running, they could seriously injure themselves.
Avoid Pinch Points On Your Stretch Wrapper
To start, what actually is a pinch point? A pinch point refers to any area where a human operator's body or appendages could be pinched or caught in a moving or stationary part of an industrial machine.
Be sure to stay alert and keep your fingers away from pinch points, or, if possible, source a make and model of stretch wrapper which does not have any pinch points, to begin with.
How can you avoid pinch points and other potential injuries while operating a stretch wrapping machine? Answering the questions below will help you to avoid pinch points and other areas of potential physical harm.
Does your load fit on the turntable, or does it hang over? Ideally, you do not want to have your load hanging far over the edge of the turntable, but a little bit over is OK.
If it is hanging over, is there enough distance between the corner of the load and the mast? The mast is the tall skinny part of the stretch wrapper that has the control panel on it. If you do not have enough space between the load on the turntable and the mast of your machine, it is not safe to run.
---
How much money can you save with an automated stretch wrapper?
---
When spinning the load, would you feel comfortable standing in between the mast and turntable?

If you answered no, then your load is too far over the edge of the turntable, and it will need to be adjusted.
Is your roll carriage safely guarded so you can easily thread the film without having to get your fingers in between the rollers?

Ideally, you will want to be able to load your film without having your fingers physically touching the rollers.
Is it fitted with a safety switch to cut power when activated? Not all models have this feature, but we recommend choosing a make and model of stretch wrapper that does for added safety.
Some machines have counter-weighted roll carriages that are belt-driven. This means that the machine has a mechanism to prevent injury. If something is in the way, the machine shuts off and does not injure the person or the machine. We strongly recommend a machine with these features.
Avoid Poor Load Containment
Loads can shift for a variety of reasons, and an improperly wrapped pallet can result in a poorly loaded pallet. When in transit, products can fall from racks, and loads may shift due to turbulence. When this happens, loads must be manually fixed by rebuilding the pallet.
Some stretch wrapper manufacturers have specialized software that allows you to customize the wrap pattern for different styles of loads. This will ensure that you have the proper load containment and that each wrap is repeatable.
Wrapped loads can also be potential safety hazards from how they are handled in your warehouse. After you have wrapped a pallet, the load is tightly wrapped with the proper load containment.
However, if you accidentally puncture the film with your forklift's forks, your load containment is compromised, and you will have to re-wrap the load.
How A Pallet Wrapper Can Help To Reduce Injury
Wrapping your pallets with a stretch wrapping machine can actually keep your employees safer. This occurs by reducing the number of workplace injuries from hand wrapping and minimizing injuries from bending over. The average cost for a back sprain is between $40,000-$80,000 per incident.
When you replace your stretch wrap dispenser with a stretch wrap machine, your employees do not run the risk of getting dizzy from going in circles while wrapping loads.
The machine is easy to clean as they have few areas for workers to touch. By automating a part of your wrapping process, you also limit the number of workers needed in a department, which further reduces the possibility of injury.
Choosing The Best Machine For Your Needs
Upgrading to a stretch wrapping machine from a hand or manual stretch wrap dispenser will likely save you a lot of time and money. With the proper safety protocols in place, it will also offer your laborers a safer way to stretch wrap your pallets.
Now that you have some idea of the safety protocols to consider for a new stretch wrapper, you can focus on a stretch wrapping machinery's practical applications for your business. If you have not already selected a make and model of stretch wrapper for your packaging needs, consider speaking with one of our packaging machinery experts.
They will be able to help you choose the best machinery for your packaging line while also consulting on the safest models currently available. Our reps can help you source the safest stretch wrapping machinery on the market today and help you implement this equipment in your warehouse.
About Tom Carroll, Packaging Solutions Specialist
I have been working in the packaging industry for over 30 years and have helped many businesses of varying sizes enhance their production and eliminate waste through automation and integration. I love sharing my knowledge with you and hope you find value through my history! Let's connect and talk about your packaging challenges!