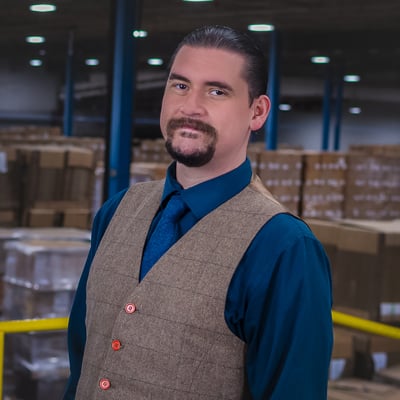 Skin Packaging: Surlyn VS Skin Poly Film
Are you thinking of using skin packaging for your products? Maybe you are a food manufacturer or perhaps you are a buyer for a hardware and tooling business. You know that you want to use skin packaging for your products, but you are not sure if you should use surlyn film or skin poly film.
You understand that both films are used in similar applications, but you are confused about which film you should be using for your products specifically. You need to know which is a better fit for your packaging needs.
Industrial Packaging has been helping clients with skin packaging for many years and we often get questions about the difference between skin poly film and surlyn film. People want to know which one is better for skin packaging applications as well as how they are actually used in the creation of skin packs.
In the article below, we are going to show you how surlyn and skin poly films are used to make skin packaging and help you to choose which film is a better fit for your products.
What Is Surlyn Film?
Surlyn® skin packaging films which are made by Dupont™, are a beautiful, lightweight alternative to clamshell and blister packs. Surlyn® is used for skin packaging on coated boards when ultra high-clarity and strength are a must. This film is made of plastic and is commonly used for packaging food.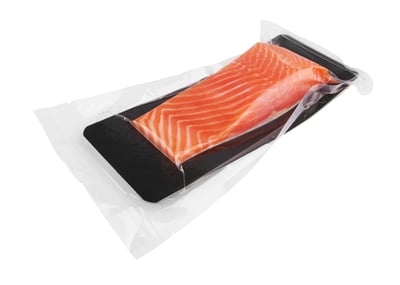 ---
Need Help Choosing The Right Shrink Film?
---
What Is Skin Poly Film?
Skin poly film is another common type of film used in the production of skin packs and is used in similar applications as surlyn. Skin poly is a type of low density polyethylene film (LDPE).
Skin poly film comes in two varieties. POLY-WRAP® PW-500 which features high strength and POLY-WRAP® PW-242 which offers superior clarity. In choosing between the two, it comes down to what you put priority on: strength or clarity.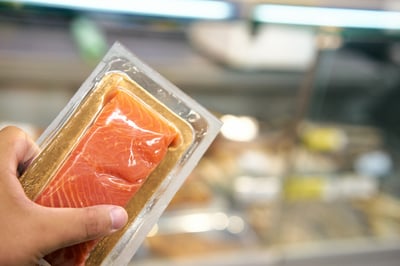 In applications where both high clarity and strength are required, surlyn is a better choice as it offers both features in one film.
If however, you only need one or the other, skin poly is a better choice as you can buy a variation made specifically for its strength or clarity.
How Is Skin Poly Film And Surlyn Film Used In Skin Packaging?
Skin packaging (not to be confused with blister packaging) is made by putting surlyn or poly film over a product and heating it after it has been placed on a backer. Backers are flat boards made from materials like blister-board, paper, or plastic. Other materials like cardboard, are also sometimes used to create backers.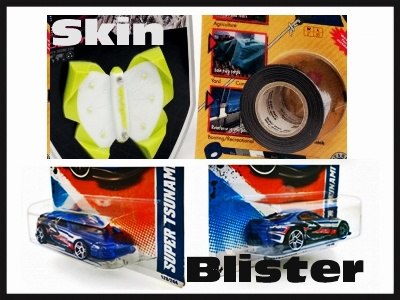 Skin packaging is often used for packaging applications like fish, hardware, computer and electrical components and many other types of products.
They are perfect for products that need to be seen and inspected before purchasing in retail settings such as freezers, coolers, shelves and other types of high-visibility areas.
When either film is placed on the item sitting on top of the backer, vacuum sealing machinery makes a tight seal between the film and backer, encasing the product in a uniform shape.
Skin packs generally consist of three main items: poly or surlyn film, a backer material, and vacuum seals. Once the skin packaging has been vacuum sealed against the backer, it may be trimmed of excess material via a die-cutting machine. This extra step leads to a smooth and visually pleasing final product.
Where Should I Buy Surlyn Or Skin Poly Film?
When it comes to purchasing surlyn and skin poly films, you have a few different options to choose from.
Packaging Distributors
Industrial Packaging is a packaging distributor. Vendors like us are a common choice for buying surlyn and skin poly films.
A big reason that clients choose packaging distributors is because they have products from many manufacturers.
Because packaging distributors aren't limited to a single brand, typically you can count on them to help you choose the best surlyn or skin poly films for your skin packaging for the products you are packaging.
Manufacturers
Another common option for sourcing your surlyn and skin poly films is using a manufacturer (OEM). Manufacturers usually have highly knowledgeable packaging experts who are trained exclusively on the types of films they produce.
In some cases, manufacturers will have the best resources for their brand offerings as they only sell the brands of film that they themselves make.
Typically, manufacturers will have the best resources for their brand offerings as they only sell the brands of film that they themselves make.
A lot of manufacturers are huge companies, and they will usually have a lot of unique information about their products and what makes them special versus other films on the market.
It should be noted however, not all manufacturers sell directly to consumers and you may have no choice but to purchase their brand of film elsewhere.
It should also be noted that manufacturers often have MUCH larger minimum order quantities, where as distributors buy in bulk and can sell in smaller quantities as needed by the customer.
Online Retailers
Finally, you have online retailers. Websites like Amazon are common choices for buying surlyn or skin poly films. They are often very fast to use, offer super fast shipping speeds and in many cases have great customer service via live chat.
Online retailers are an excellent choice for buyers who do not want to speak on the phone with a customer service rep or go to a brick-and-mortar location.
Prices are also often the lowest you can find on websites like these. The main downside is that returns can sometimes be problematic or time consuming. If you are running a lot of these films on your packaging line, you can often get much lower pricing by buying in bulk from a distributor or manufacturer.
Is Surlyn Or Skin Poly Right For You?
To answer this question above you will need to answer a few questions yourself.
Do you require extreme clarity but not strength for your film? If you answered yes, there is a skin poly for this application that would be best.
Do you require great strength but not clarity for your film? If you answered yes, there is a skin poly for this application that would be best.
Do you require a balance of strength and clarity for your film? If you said yes, surlyn would be your best choice.
With the information above, you should be well equipped to make an educated decision on which type of film is best for your skin packaging applications and also where you should source your films from.
If you're still struggling to know if surlyn or skin poly film is right for you, please reach out to one of our packaging experts. They will be able to help you choose the correct film for your needs and also choose a vendor to buy from, even if we are ultimately not the vendor you choose.
About Nathan Dube
As the Digital Marketing Specialist at Industrial Packaging, I am honored to create content for such a phenomenal company and work with one of the greatest teams in the Packaging Industry. Whether creating a video, writing blog posts or generating other pieces of content and multimedia, I am always excited to help educate and inspire our prospects and clients to reach their highest potential in regards to their packaging processes and needs.