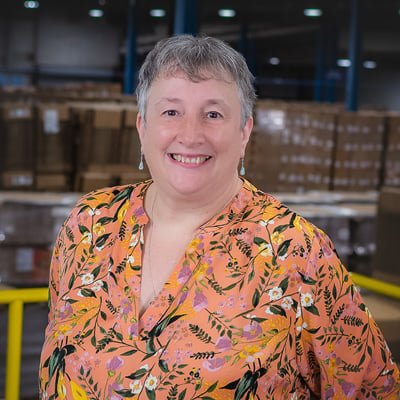 The Top 5 Reasons Industrial Packaging Is A Great Place To Work
I started working at Industrial Packaging over 23 years ago, and it has always been such a great place to work! When my career began here, I just had my first child and wanted to work closer to home. I remember going to my first interview and thinking afterwards, "That had to be my worst interview that I have ever done". Somehow, I got called back for a second interview and soon after got the job. The workplace vibe was very comfortable, relaxing, and everyone was so friendly.
Finding a great company to work for can be very difficult and there are many factors to consider when looking.
Here are the top 5 reasons I believe Industrial Packaging is a great place to work:
1. Everyone Is Treated Like Family At Industrial Packaging
Celebrating employee special occasions such as weddings, new additions to the family, college graduations and retirement with my co-workers... This was the first time in my working career that I experienced this with a company that I worked for! It's a company that truly cares about work-life balance.
There were times when I needed to leave work to pick up my daughters because they were sick or because their daycare closed early for the day and my bosses would always say, "Family comes first". When there was something going on at their school like Memorial Day parades, Books and Beyond celebrations, field days, concerts etc. I was always able to attend, which meant the world to me. I remember my mom going to my school events when I was a child, too, and how special that made me feel.
When my girls started attending school, I wanted to continue to spend as much time as I could with them. So, Industrial Packaging let me work from home in the afternoons. This allowed me to see my girls off the school bus every day. My girls still laugh and talk about those days and how much it meant to them that I was there.
2. Being The Best Company It Can Be
Industrial Packaging is always finding ways to help their employees be as successful as they can be. They take our 5 Core Values; Honesty, Dependable, Commitment, Respectful, and Embrace Change, very seriously and it shows throughout the company with employees living up to them every day.
Working for a company that defines itself with these core values and doesn't stray from them is amazing. Feeling respected, feeling that I am being heard and taken seriously is one of the best feelings for me.
3. Commitment to Employees
Industrial Packaging shares its success in many ways with their employees. Hosting company celebrations is one of them. Some of the great events they have thrown for us have included Boston Harbor cruises, dinner and sleigh rides, going to amusement parks, seeing a performance at the Hanover Theater and touring Fenway park, just to name a few.
Even though I almost froze to death on the sleigh ride or that I was nearly caught in a flash flood at the amusement park (HAHA!), I still love getting together with my co-workers at the company celebrations! It is such a great way to get to know the people you work with outside of work. I mean, who knew our Service Technician was that good at cornhole?!
4. Always Improving Employee Benefits
When Industrial Packaging realized that the disability insurance that was being offered wasn't really working well for their employees, they decided to do something about it. We now have company-paid short term and long-term disability.
When the company decided to move to a new location in Webster, IPS partnered up with a local real estate company to help find affordable housing in and around Webster for their employees. What other company do you know that would provide this?
5. Giving Back To The Community
For as long as I can remember, the employees work together to come up with ways to help local families and organizations, especially around the holidays. Collecting food for Thanksgiving baskets, buying presents for the Dare Angels program in Worcester, donating to the Gazette Santa and taking time out of our workday and go to Veterans Inc. to prepare and serve food to our local Veterans is just a small list of activities.
Over the years, Industrial Packaging has established itself with an outstanding reputation for quality and services. Being part of the Industrial Packaging team and watching the company achieve its goals is so rewarding. I can say that I am proud to be working for Industrial Packaging and hope to continue for many years to come.
About Karen McQueen, Human Resources Administrator
I worked as the HR Administrator at Industrial Packaging for quite a while, but I have worked in the HR field for over 15 years. I was a part of the Industrial Packaging team for over 23 years, working in various roles throughout the company. As an HR Administrator, I focus on the benefits package for our employees along with keeping our company in compliance with state and federal laws. I enjoy helping fellow employees out with any issues or questions they may have.