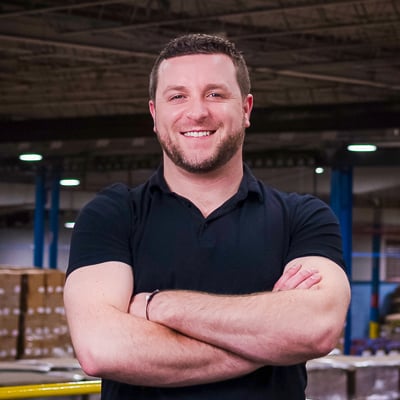 What's Going To Sell Your Retail Goods for Valentine's 2017?

Making Your Retail Package Worth The Buy This Valentine's Season
For most of us, Valentine's Day isn't even a distant thought yet, but for candy and confectionery companies, 'tis the season of love! It's time to get your valentine's packaging in order, get your designs laid out, and get your promotional plans finalized. How are you going to make your goods a hit on the shelf (and the web) for the 2017 Season of Love?
Be Different
How long has it been since you have changed your package design? With the availability of customized packaging for products of all kinds becoming more and more popular thanks to the 'Internet of Things', standing out in 2017 is important! Personally, I know that the same old packaging isn't going to deter me from buying my loved ones the usual delicious goodness I always do, but if I come across a wild package design for that candy or gift, you better believe it's going to make me think at least twice about going for the usual V-day purchase. That gives me the opportunity to earn extra brownie points!
Flex your Flexibles
There are practically endless ways you can utilize flexible packaging to protect your sugary treats, be it shape, or color, or both. The ability to variably use bold color and shape present plenty of options. Maybe 2017 is your opportunity to do just that. If you have multiple products that could make a nice set, Valentines day is the first ideal holiday of the year to bundle them up for gifts! Printed shrink bundling, unique designs, commingled products...oh my! If you don't want to bundle those products together at your facility, I know an award-winning co-packer who can do just that, just let me know.
Change up the packaging for 2017 Valentine's Day
Flexible films give flexible options
Commingle, Combo-pack, multi-pack
Make the 2017 Valentine's Season the season you bring something new to the market. Do that with our team. Talk to one of our Packaging Specialists today.
About David Roberge
Part of the outstanding Industrial Packaging team. I'm lucky to hang out with some of the most knowledgeable folks in the packaging industry. I feel even luckier to be able to share our knowledge with you. I love learning about our readers and helping them grow their brand through unique, flexible package design from the birth of the product idea, through the supply chain, and to the launch and placement on the shelf or at the consumer's door.