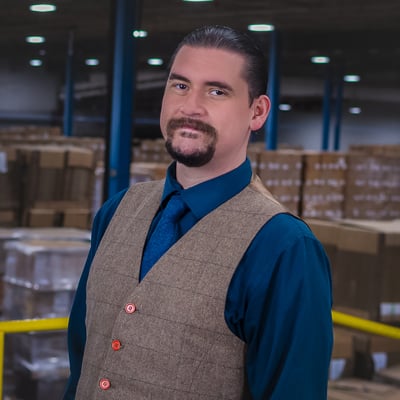 Why Use Stand Up Pouches For Industrial Hemp Packaging?
Packaging Materials | Environment | The Business of Packaging | Packaging Design
Thanks to the 2018 farm bill signed by President Donald Trump, CBD rich industrial hemp is federally legal in all 50 states. As an agricultural crop, it has many potential uses from medicinal products to hemp-based paint, concrete, fiberboard, bio-fuels, bio-plastics, rope, and so many other applications.
When it comes to packaging for whole flower hemp, stand up pouches have become the go-to choice for many industrial hemp farms and vendors. As a packaging distributor with over 67 years in the business, we here at Industrial Packaging are not surprised to see stand up pouches as a go-to choice for packaging hemp.
Why are stand up pouches so prevalent for packaging industrial hemp flowers? In the article below, we will delve into the multi-billion dollar phenomenon of industrial hemp and explore why stand up pouches are so poplar for packaging this plant.
What Is Industrial Hemp?
Unlike industrial hemp's intoxicating cousin marijuana, industrial hemp contains almost no THC and therefore is not classified as a drug by the FDA and DEA.
And while industrial hemp flower looks virtually identical to its intoxicating counterpart, it is primarily used for the production of CBD which does not produce the "high" associated with cannabis.
There are many products made from industrial hemp that are commonly packaged in stand up pouches including edibles (gummy bears, chocolates), vape pens, and extracts.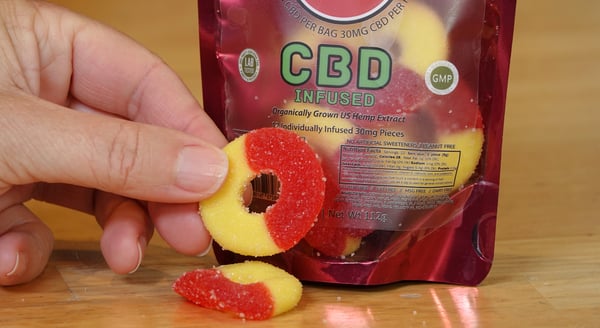 There is a whole slew of products that can be made from industrial hemp as mentioned in the opening paragraph of this post. And while these plants potential possibilities are beginning to hit mainstream markets, the use of the plant to make various materials is nothing new. In fact, Henry Ford of the Ford Motor Company built a car made out of plant fiber including 10% industrial hemp back in 1941!
Now, hemp cars are only just starting to become a trend with other manufacturers such as Porsche (mentioned in the above article) while more common everyday products are being made with hemp. These include hemp-based alternatives to carbon fibers, housing materials, fuel and etc.
However, most consumers purchase whole hemp flower for the alleged medical benefits of CBD of which industrial hemp contains high concentrations.
With the FDA officially approving CBD as a viable medicine for epilepsy and other medical conditions, the market for industrial hemp is expected to grow significantly as time moves on. In fact, Forbes predicts that the CBD market could reach $20 billion by 2024.
---
Need Protective Packaging For Your Products?
---
From FDA.gov:
"The U.S. Food and Drug Administration today approved Epidiolex (cannabidiol) [CBD] oral solution for the treatment of seizures associated with two rare and severe forms of epilepsy, Lennox-Gastaut syndrome and Dravet syndrome, in patients two years of age and older. This is the first FDA-approved drug that contains a purified drug substance derived from marijuana. It is also the first FDA approval of a drug for the treatment of patients with Dravet syndrome."
Despite some push-back and concerns about the mass availability of cannabis products in ever-increasing market spaces, it would appear that CBD is here to stay.
Industrial hemp-derived CBD products can now be found in many states in gas stations, liquor stores, supermarkets, convenience stores, health food stores, and was even used in a fast-food chain's popular hamburger!
From businessinsider.com
Carl's Jr. says it's debuting a cannabis-infused burger on 4/20.
The "Rocky Mountain High: CheeseBurger Delight" will be topped with CBD-infused "Santa Fe Sauce" and sold at one location in Denver for a single day.
It will cost $4.20.
If the burger sells well, Carl's Jr. may consider expanding the test and selling CBD-infused burgers at more locations, an executive told Business Insider.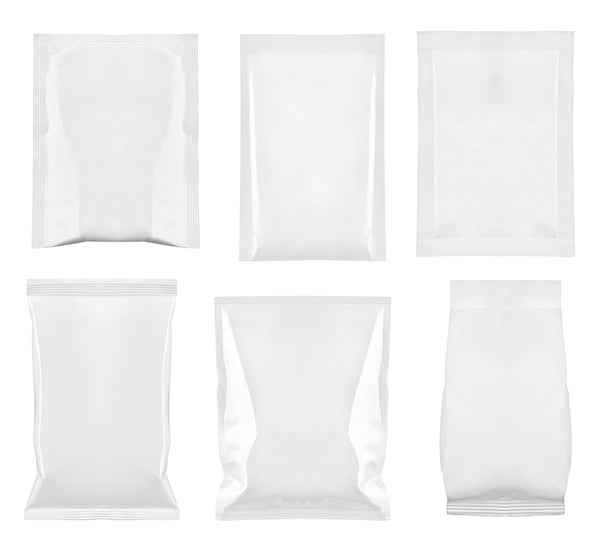 Why Stand Up Pouches For Industrial Hemp Packaging?
Many industrial hemp companies sell products in a host of different materials such as hard plastics, metal containers, glass cylinders and cardboard packaging. All these materials all have a much higher carbon footprint than flexible packaging alternatives such as stand up pouches.
The reseal-ability of stand up pouches provides conscious cannabis consumers with an easy way to keep their industrial hemp flower fresh and flavorful while taking up less space in their cupboards.
With highly varied sizing options, stand up pouches can easily package grams to pounds of buyer's favorite strains of industrial hemp flower and can be custom printed with a full spectrum of colorful designs and aesthetics.
Clear windows in the front of the pouches allow consumers to see the product inside of the pouch, effectively engaging prospective buyers to inspect the product visually and physically.
In this respect, there is an interactive component to packaging hemp flower with stand up pouches. Many consumers like to look closely at the product prior to opening the packaging and also may feel the pouch to get a sense of the density of the hemp flower contained within.
Some pouches even feature vents to allow consumers to smell the product. Finally, there are child safety stand up pouches which have a safety lock on the zipper to prevent children from getting access to the contents of the bag. These are particularly popular in the legal cannabis industry.
From a marketing standpoint, stand up pouches can be branded in a variety of ways. You can market your industrial hemp products with simple clear containers or vibrantly colored branding.
Using flexible packaging allows you to feature various color combinations, font varieties and scannable QR codes for dynamic and extensive information about the strain of flower inside the pouch.
Stand Up Pouches Are Well Established In the Industrial Hemp Market
While there are many different types of packaging available for the industrial hemp market, stand up pouches offer an environmentally friendly offering in a niche market who's consumers value said dynamic.
With a lower carbon footprint than the most common hemp packaging materials like glass, metal, and cardboard, stand up pouches provide a perfect container for various industrial hemp products.
With various options including dynamic graphic design and visual brand capabilities coupled with child safety options and sustainability forward elements, it is no wonder that stand up pouches are already a common choice for industrial hemp packaging.
When sourcing stand up pouches and other flexible packaging supplies, it is important to work with a local packaging expert to help you choose the best solution for your products, packaging line and brand awareness.
Taking the time to compare several vendors and learning about their unique capabilities with stand up pouches will help you to choose the best vendor for sourcing said material. Here at Industrial Packaging, we take the time to analyze our customers products and packaging line to help them make the best choice of materials for their unique needs.
While there are other viable options for cannabis packaging, stand up pouches offer an affordable, environmentally-friendly, space-saving and aesthetically pleasing container that consumers can feel good about.
By swapping out glass, metal and cardboard containers for various sizes of stand up pouches, you can potentially save a lot of money and significantly decrease your carbon footprint. This makes for a win/win situation for your brand and your customers alike.
About Nathan Dube
As the Digital Marketing Specialist at Industrial Packaging, I am honored to create content for such a phenomenal company and work with one of the greatest teams in the Packaging Industry. Whether creating a video, writing blog posts or generating other pieces of content and multimedia, I am always excited to help educate and inspire our prospects and clients to reach their highest potential in regards to their packaging processes and needs.