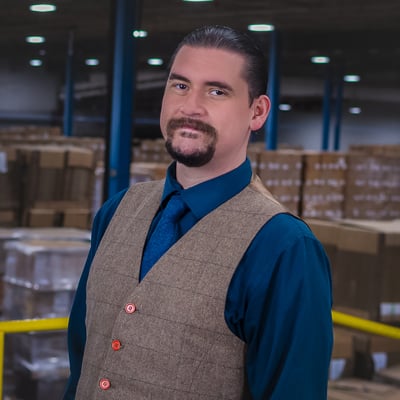 How Much Does Product Clamshell Packaging Cost?
Clamshell packaging has become super popular with industrial and consumer product manufacturers and resellers alike.
They are great for branding, marketing, and showing off your products. Clamshell packaging is also perfect for hanging retail displays.
Plus, they have proven to be eye-catching and appealing to consumers all over the country and the rest of the world.
But you already knew all that. That is, of course, why you are looking for pricing for this type of packaging.
You are having trouble getting the total cost for the packaging project you have in mind. But, before you are ready to speak with a sales rep, you want to get a decent ballpark figure for what the cost of running clamshells on your packaging line will be.
So, we are going to give you exactly that.
This article will provide you with the information required to help you calculate a ballpark figure for your clamshell packaging costs.
Industrial And Consumer Product Clamshell Packaging
Before we get started, it is important to note one thing. Here at Industrial Packaging, we only sell industrial and consumer product clamshell packaging.
If you are looking for food clamshell packaging, we are not the right company for you as we do not sell clamshells for food packaging at this time.
As for the cost of industrial and consumer product clamshell packaging supplies, we will review the pricing for these materials in the section below.
---
Need help choosing the right protective packaging?
---
How Much Do Product Clamshells Cost?
Industrial and consumer product clamshells vary in price. The cost for your clamshell order will go up or down depending on what you need. Stock items usually have better availability as well as better pricing.
To illustrate how to calculate a ballpark figure for your clamshells, let's take a look at a hypothetical situation.
If you buy 1,000 clamshells, your total cost could be $400.00. But, if instead, you were to purchase 10,000 clamshells, it could cost you only $150.00 per 1,000 pieces.
If you require the manufacturing company to produce custom clamshells, the pricing will be per 1,000pcs. Its also important to note, minimum order quantities may be required for you to place an order.
This means that you can only place an order if you are able to purchase a specific minimum amount of clamshells to qualify for a purchase.
Let's look at another hypothetical order to clarify these concepts.
Suppose that the minimum order requirement for the clamshells you want to buy is 3,000 pieces. The cost per thousand would be $400. Which means, for 3,000 clamshells you would need to pay $1,200.00
The company that manufacturers your desired clamshells will determine the quantities for reduced pricing. The more clamshells you purchase, the less expensive your order will be.
Now, if you were to purchase 10,000 clamshells, the cost could drop to $150.00 per 1,000 pieces. Meaning, the total price for your order would come to $10,500.
This pricing doesn't include freight costs. The cost should be minimal, but it is still something you will want to be aware of.
Are You Ready To Purchase Clamshell Packaging For Your Business?
With the information in this article, you should have everything you need to generate a ballpark figure for the cost of your clamshell packaging project.
But, if you want exact pricing, you will need to speak with a packaging specialist eventually. This is because each clamshell project is case-sensitive, and your total cost for your project will not be the same as the next company.
While we may or may not be the right clamshell packaging vendor for you, it would not be very sensible for us not to suggest speaking with one of our packaging experts.
They will be able to help you choose the right clamshells and packaging vendor for your needs, even if you ultimately decide not to buy from us.
About Nathan Dube
As the Digital Marketing Specialist at Industrial Packaging, I am honored to create content for such a phenomenal company and work with one of the greatest teams in the Packaging Industry. Whether creating a video, writing blog posts or generating other pieces of content and multimedia, I am always excited to help educate and inspire our prospects and clients to reach their highest potential in regards to their packaging processes and needs.