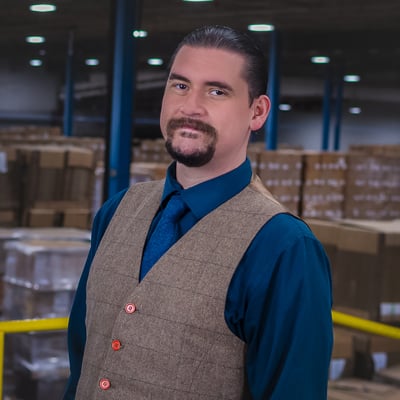 The Different Types Of Contract Packaging Services
You are trying to figure out if a contract packaging agreement makes sense for your business. But from what you can tell there are a ton of different types of services, which is likely causing some confusion.
You know your company may or may not need all the services provided. You also know that not all contract packaging companies offer the same services.
Right now, what you need is to get a better understanding of each type of contract packaging service. You want to do this so you can choose a contract packaging company that offers the services you need.
Industrial Packaging has been providing contract packaging services for several decades now. During that time, we have been able to help many companies. Companies, just like yours. We help them to find the right contract packaging services for their business.
In this article, we will take a look at the different types of contract packaging services. We will help you to identify the specific services that are right for you.
Exploring Contract Packaging Services
Each contract packaging company will have a different selection of packaging services. There will be some cross-over on each co-packer's service offerings. But, each vendor will likely have some services that others do not.
Each section below offers an introduction to one type of contract packaging service. By reviewing each section, you will begin to understand which services are right for you.
Contract Packaging Services: Primary Packaging
Primary packaging is the first layer of packaging that touches the products. The focus of primary packaging is containment, protection, and preservation of the products. The goal of primary packaging is a defense against contamination and defects.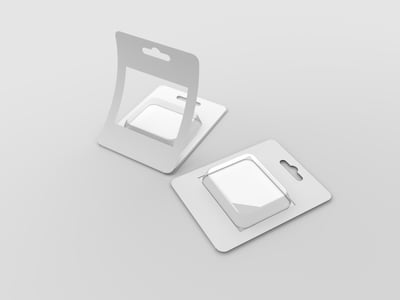 Blister packaging for over-the-counter pharmaceuticals would be a good example of primary packaging. These materials protect the product. They also alert consumers to contamination if it has occurred.
Primary packaging will often be the last material removed by the consumer. Primary packaging offers both protective and branding capabilities, which enhances product appeal.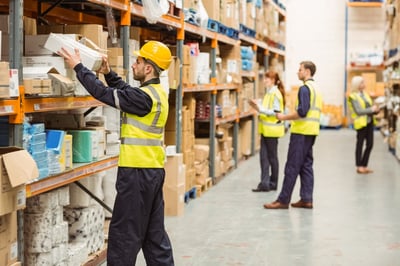 Contract Packaging Services: Secondary Packaging
Secondary packaging is the exterior packaging of the primary packaging. Secondary packaging offers an extra layer of protection for the primary packaged items.
Secondary packaging such as cardboard boxes may act as the product's shipping container. This makes secondary packaging a popular type of packaging for eCommerce businesses.
Secondary packaging is usually composed of two or more materials. These materials may include boxes, air pillows, bagging, packaging peanuts, and other similar packaging supplies. Secondary packaging is often printed or labeled, allowing for differentiation between packages.
Some companies are advancing secondary packaging. They are doing this through technology like smart packaging and augmented reality. These technologies allow for superior tracking and inventory applications.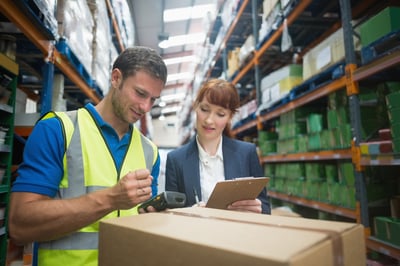 Contract Packaging Services: Third-Party Logistics
3PL (or third-party logistics) is the outsourcing of logistics. This may include using a partner for things such as inventory control, cold-storage, and fulfillment. Co-packers often offer 3PL services to assist eCommerce clients.
3PL provides the ability to simplify and streamline the business. This is done through automation or outsourced labor. By managing warehousing, transportation, and storage management, these responsibilities are taken off the plate of their customers.
This simplifies the customer's supply chain management. Additionally, improvements in cost reduction and speed to market may also occur through efficiencies of scale.

Over the past two decades, 3PL has been turning heads. 3PL offers a synthesis of outsourced storage and shipping capabilities. This has resulted in the growth and popularity of third-party logistics.
3PL providers can manage warehousing, transportation, and storage management. As such, these responsibilities are taken off the plate of their customers. This simplifies the customer's supply chain management. Additionally, improvements in cost reduction and speed to market may also occur.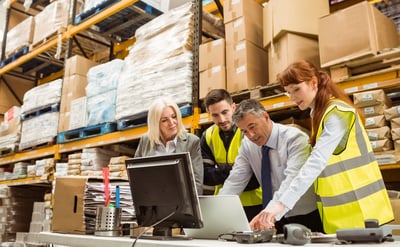 Contract Packaging Services: Cold-Storage
Cold-storage is exactly what it sounds like - refrigerated warehousing space and transportation that keeps products cold. Everyday products which need cold-storage applications include beverages, frozen pizza, and ice cream.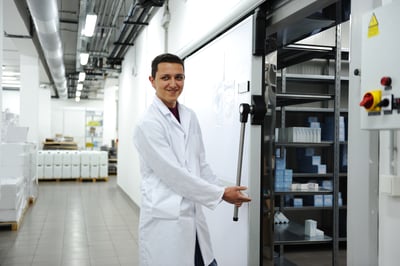 Contract Packaging Services: Kitting
Kitting is the term for unitizing many SKUs into a single package which results in a new SKU. Kitting is a popular contract packaging service for retail establishments and eCommerce businesses. These businesses often need prepackaged collections of different products in one easy-to-manage SKU.
Contract Packaging Services: Point-Of-Purchase Display
Point-of-purchase displays are digital or physical branded displays located near marketed products where consumers are likely to make buying decisions (for example, the check-out line). POP displays are designed to affect the consumer's in-store shopping experience.
This effect is generated through the use of eye-catching branded content. This content may include cardboard shelving, stacked products, banners, and other physical or digital elements designed to attract the consumer's attention. Modern POP displays often include interactive elements such as video and audio.
Is Contract Packaging Right For You?
The information above is a good introduction to contract packaging. But, it is by no means extensive. Are you interested in learning more about contract packaging? If you answered yes, you may want to read Contract Packaging Cost: How Much Will Outsourcing Cost?
This article will help you to figure out if you have the required budget and financial abilities to outsource your packaging and supply chain to a contract packaging company.
About Nathan Dube
As the Digital Marketing Specialist at Industrial Packaging, I am honored to create content for such a phenomenal company and work with one of the greatest teams in the Packaging Industry. Whether creating a video, writing blog posts or generating other pieces of content and multimedia, I am always excited to help educate and inspire our prospects and clients to reach their highest potential in regards to their packaging processes and needs.