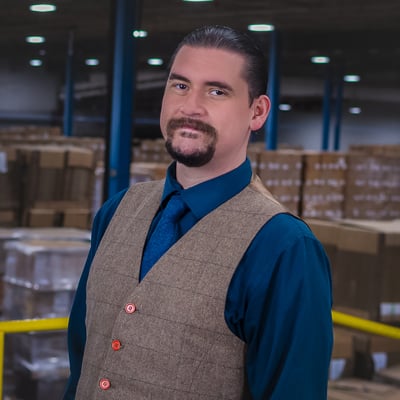 Customers Who Are Good For Contract Packaging: The Top 5 Clients
You are interested in possibly outsourcing your supply chain through contract packaging, but you are not sure if your company is a good fit for this type of program.
From what you have gathered so far, you may or may not be the correct type of business to outsource through contract packaging. But, you want to learn more about the kinds of companies that are a good fit for using a co-packer to decide if you're going to partner with one.
You are looking for information that will help you make this decision. And, you have been looking for this info for a while now.
As a multi-generational packaging company with decades in the contract packaging industry, Industrial Packaging has helped many businesses figure out if using a co-packer is right for them. In this article, we will help you to do the same.
After reading this article, you will be able to figure out if you are a good fit for working with a contract packaging company or not.
Which Type Of Customers Are Good For Contract Packaging?
Maybe you want to save some dough. Perhaps, you are tired of managing all of the elements that go into an in-house packaging line and supply chain.
Regardless of your reasons for outsourcing your supply chain through contract packaging, there are various types of customers to whom this would be a good option.
Here, we will review each of those types of customers to help you determine if contract packaging is suitable for your business and supply chain needs.
1. Customers Who Want To Save Money
If you were only to compare your current in-house cost per unit (also known as cost per product), contract packaging might not save you money.
But, if you consider all the cost savings you will reap from not owning or leasing a warehouse, buying and maintaining your packaging machinery, and managing all other aspects of an in-house packaging line, contract packaging will save you a lot of money.
On average, it costs between $150,000 - $300,000 to start your in-house packaging operation, and that price is for the packaging machinery alone!
Never mind the cost of labor, utilities, warehousing, training, hiring, firing, and all of the elements that go into getting an in-house packaging operation off the ground.
With contract packaging, all of these items are taken off your plate, and you only have to pay for each product packaged. For many companies, this cost will be much less than doing your packaging in-house.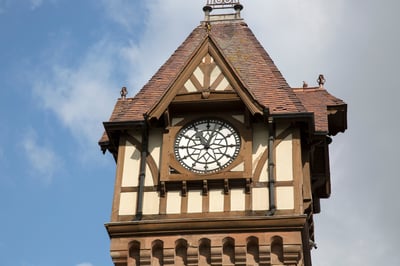 2. Customers Who Want To Save Time
You might be quick. Your speed to market may even be fast. But, the chances that you can leverage your production to achieve better speed to market than a co-packer are slim to none.
Unlike companies doing in-house packaging, co-packers only do packaging. It is their core responsibility, and they focus on that responsibility exclusively.
That is a claim that you cannot likely make. If you are a manufacturer of any type, your core capability is making your products. No matter how hard you try to perfect it, your packaging line is a secondary aspect of your business.
If you were to bet on which type of business is better at packaging and producing a faster speed to market, who would it be? Your company that does packaging as a small portion of their business or a company that focuses entirely on packaging?
If you want to save time and increase speed to market, contract packaging is almost always the better choice over in-house packaging.
---
Interested in outsourcing your supply chain through contract packaging?
---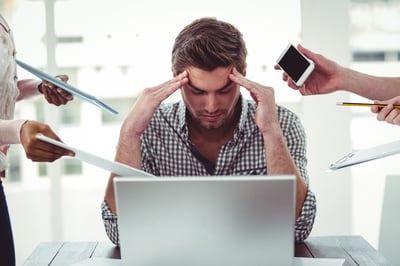 3. Customers Who Do Not Want To Manage An In-House Packaging Line
When managing an in-house packaging line you have a ton of responsibilities that rest upon your shoulders. These responsibilities include management of all the following elements.
Packaging Machinery Purchasing
Packaging Machinery Repair
Packaging Machinery Preventative Maintenance
Packaging Machinery Replacement
Packaging Material Orders
Packaging Material Optimization
Labor Force Hiring
Labor Force Management
Utilities Management
Automation
Warehousing
Shipping And Receiving
Logistics
Primary Packaging
Secondary Packaging
Retail Display Builds
Kitting
Rework
Returns
Quality Inspection
Testing
Sanitation
These are just some of the elements you will be 100% responsible for when running an in-house packaging operation. With contract packaging, all of this is taken off your plate and managed by an organization specializing in managing these items.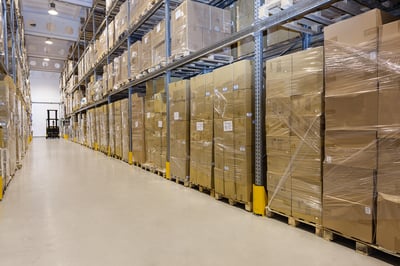 4. Customers Who Have Large Packaging Projects
If you have a large volume of products to package, you would fit a contract packaging plan. Generally speaking, any packaging project requiring over four labor shifts would qualify as a large enough packaging project to justify entering into a contract packaging plan.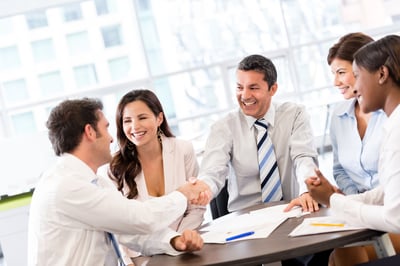 5. Customers Who Are Credit Worthy, Established, And Located Close To A Contract Packaging Company
Assuming that you have a large enough volume of products to be packaged and have the ability to purchase or finance a contract packaging plan, you would be a good fit for contract packaging.
However, you need to be close to a contract packaging company to justify entering a contract packaging program. If you are too far away from your chosen contract packaging company, it may not make sense financially to start working with a co-packer.
Generally speaking, you will want to be no more than a six-hour drive away from the contract packaging company you want to work with.
If you are within a six-hour drive and meet the other criteria mentioned above, contract packaging may be a great packaging solution for your company.
Exploring The Benefits Of Contract Packaging For Your Business
Now that you know the top 5 types of customers who are good for contract packaging, you have probably identified if contract packaging is right for you. But, you are likely wondering, what are the benefits of contract packaging for your business?
Suppose you would like to get a better understanding of how contract packaging can benefit your company. In that case, you will want to check out this sister article, Benefits Of Contract Packaging: Top 5 Reasons To Outsource Your Supply Chain.
With the information here, you will be able to decide if getting a quote for contract packaging makes sense for your business.
About Nathan Dube
As the Digital Marketing Specialist at Industrial Packaging, I am honored to create content for such a phenomenal company and work with one of the greatest teams in the Packaging Industry. Whether creating a video, writing blog posts or generating other pieces of content and multimedia, I am always excited to help educate and inspire our prospects and clients to reach their highest potential in regards to their packaging processes and needs.