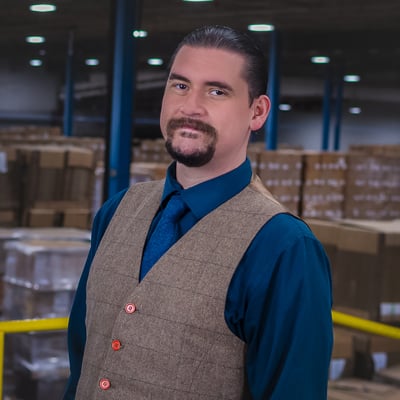 Food Packaging: Flexible Pouches VS Paperboard Boxes
My guess is that you probably run some type of food packaging business. You have diligently been doing research on the various types of packaging that is appropriate for your food to be packaged in.
Regardless of what you're packaging, clearly, you're here because you are either considering flexible pouches or paperboard boxes. OR, maybe you're trying to choose between the two. Industrial Packaging has been selling packaging supplies for decades. We have sold both boxes and pouches for the applications for which they are appropriate.
You know that you can package your food products in either container. Both would be a viable option that would appropriately contain your items. But, you are hoping to dig deeper down and find out the subtle differences that make one or the other the BEST choice for your specific needs.
Well, luckily for you, in this article, we are going to explain the differences as well as the pros and cons of each of these containers and help you to make the right choice for your packaging line!
Flexible Pouches
The term flexible pouch is used to describe an assortment of one-time-use bags. Most of the time, these containers are created from different materials, but are primarily made from plastic or metal foils. Flexible pouches can be used to package many different items, including but not limited to snack foods, health drinks, and various other foods and beverages.
These easy to open and reseal pouches have become almost absurdly popular over the years since they first popped up for beverage packaging in the 90s. Flexible pouches are a mainstay for modern food and drink packaging applications. They are used as containers for crisps, wheat crackers, mixed nuts, truffles, candied fruit, kettle chips, nut butter, energy shots, kids drinks, and many other types of foods and beverages.
The booming popularity of these inexpensive and straightforward flexible pouches is partly due, in fact, to their extremely low effect upon the environment. They are rapidly pushing the bulkier and more expensive rigid packaging supplies off the shelves at your local supermarket.
Different types of flexible pouches can be used to package potentially millions of different kinds of food and beverage products.
The unexpectedly fast mass adoption of stand up pouches hinges on the fact that they feature a significantly lower carbon footprint than rigid packaging alternatives. Flexible pouches take up way less space in landfills and provide your customers with a lower probability of wrap rage.
Now, you are probably wondering... What the heck is WRAP RAGE?
Wrap rage is the bad emotions caused by packaging that is hard to remove. Packaging products that may result in the consumer feeling a sense of wrap rage may pose health hazards to consumers. This should be taken seriously, especially regarding packaging that forces the customer to look for alternative ways to open the package.
Pros Of Flexible Pouches
Easy to purchase and ship
360-degree branding and graphic art capabilities
Takes up much less space than alternative packaging in landfills
Super low carbon footprint
Easy to open
Easy to seal
Cons Of Flexible Pouches
Pretty much impossible to recycle
1,000+ years to totally break down in a landfill
Can potentially affect the flavor of your foods and liquids
Very low resistance to extreme fluctuations in temperature during warehousing and shipping
Not appropriate for luxury packaging
---
Need Help Designing Your Packaging?
---
Paperboard Boxes
The paperboard box is a very common choice for packaging in the food industry. Paperboard boxes can be made into various shape and size combinations. They offer consumers a well-known container for their snacking experience. Multiple generations of people have grown up eating food from paperboard boxes such as cereal, crackers, and other snack foods.
Paperboard boxes may come in rectangular or square varieties, but there are some more oddly shaped containers. For example, hexagonal and triangular boxes are used in some food packaging applications.
Paperboard boxes are often made from 100% paperboard. However, they sometimes feature other material combinations, including clear or colored film windows, which gives consumers the ability to see the food inside the box.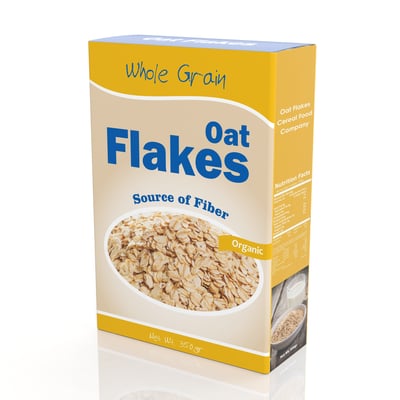 Sometimes, as is most familiar with cereal, a paperboard box may contain a plastic or wax bag inside. In this case, it is the bag that contains the food.
There are some specialized and highly popular variations of this kind of food packaging, a most notable example being the world-famous "stackable" potato chips (the brand name rhymes with "jingles"). These chips feature a paperboard tube that is topped with a circular plastic lid.
Pros Of Paperboard Boxes
Easy to buy
Branding and graphic capabilities on all sides of the container
Easy to recycle
Easy to open
Easy to re-seal
Cons Of Paperboard Boxes
Higher carbon footprint than plastic
Paperboard creates a lot of methane when rotting in landfills
Which Is Right For You? Flexible Pouches Or Paperboard Boxes?
You may still be on the fence about which of these two food packaging products is best suited for your packaging needs.


To be able to choose the type of food packaging that is right for you, you will have to ask yourself a few questions. Answering these questions will help you see which of these materials makes the most sense for your products.
Is environmental impact significant to you and your customers?

If you said yes, you would want to go with flexible pouches.

Is the strength of your packaging an essential factor?

If yes, paperboard boxes would be the better choice.

Are you trying to save money on shipping and warehousing?

If you are, flexible pouches will make more sense for you.

Do you want to be able to stack and unitize your packages easily?

If you said yes, you would want to go with paperboard boxes.

Are you trying to reduce your carbon footprint?

If you are, flexible pouches are right for you.

Do you want multiple layers of packaging for your product?

If you said yes, a paperboard box supplemented with a wax or plastic inner bag is your best bet.
Once you have taken the time to mull over the answers to your questions, you will be better equipped to choose the right packaging.
If, however, after reviewing these questions and your answers, you are still not sure, you may want to speak with one of our packaging experts to help you make a final decision.
By speaking with one of our packaging professionals, you will be able to figure out if flexible pouches or paperboard boxes are right for you. They will guide you through every step in choosing a packaging material and vendor for all your packaging needs, even if that vendor is not us!
We are here to help. We are always glad to share our knowledge about the wide world of packaging supplies with those who seek quality information and advice.
About Nathan Dube
As the Digital Marketing Specialist at Industrial Packaging, I am honored to create content for such a phenomenal company and work with one of the greatest teams in the Packaging Industry. Whether creating a video, writing blog posts or generating other pieces of content and multimedia, I am always excited to help educate and inspire our prospects and clients to reach their highest potential in regards to their packaging processes and needs.