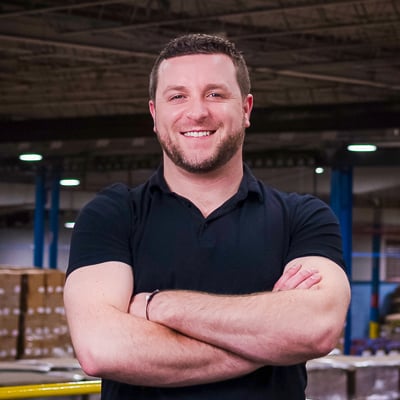 Do You Hand Stretch Wrap Your Pallets? May Be Time For A Stretch Wrapper
Equipment | Packaging Materials | Technical Service and Support | Supply Chain Services/ Contract Packaging | Plant Performance | Investment
Are you still using hand stretch wrap to secure and palletize your products? If so, it might be time to consider upgrading to a stretch wrapper!
Depending on the volume of pallets you are wrapping and the number of laborers you are employing to handle these responsibilities, you may be able to save a ton of money by switching to a stretch wrapper.
For many businesses that are hand stretch wrapping their pallets, upgrading to a stretch wrapper can save labor, time, and most importantly, money.
Stretch wrappers are faster and more precise than human laborers. And, they do not take a vacation, personal time off, or sick days!
Depending on the unique dynamics of your company, a stretch wrapper may be a good investment for you.
But, how do you know if buying a stretch wrapper is the right decision for your business? What questions do you need to answer to determine if this is the right move for you?
This article will explain why upgrading to a stretch wrapper from using hand stretch wrap for your product palletizing processes may be a good choice for your company.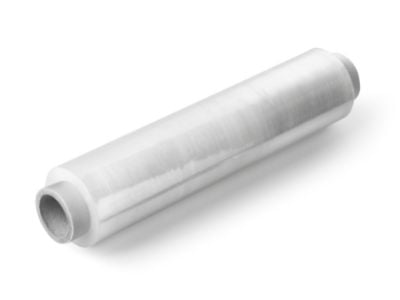 Hand Stretch Wrap VS Stretch Wrapper: How Many Pallets Do You Have Going Out Per Day?
Depending on your current level of output, you are either benefiting your business and giving your employees a slight bout of the dizzies or hurting your business and throwing your workers into pre-gag motion sickness.
If you have several pallets you are wrapping every day, and your employees run in circles for them to be shipped safely, there's your sign!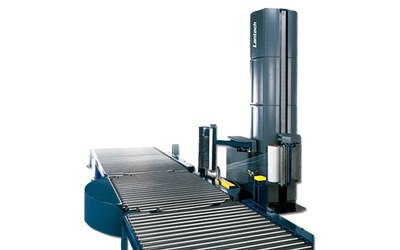 Hand Stretch Wrap Or A Stretch Wrapper: Which Is More Consistent?
You have some great workers in the shipping area, I'm sure. You appreciate them, and they appreciate you. But could they be costing you extra money without realizing it?
Think about running around a pallet, making sure you have just enough stretch wrap at every point to keep your load balanced, and stretching the wrap just enough to maximize the roll's life and keep everything together.
Its a lot of work and almost impossible to be as accurate as a stretch wrapper, consistently. There's your sign!
---
Want to know how much money you could be saving with a stretch wrapper?
---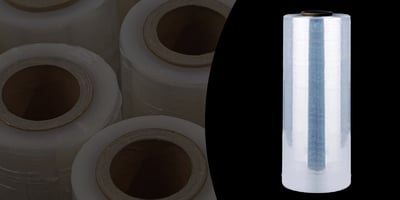 Stretch Wrapper VS Hand Stretch Wrap: Cost Coupled With Consistency
Piggybacking on the last note, you have that excellent worker who ensures those pallets go on the trucks, off to your customer, and making it there all in one piece.
With an automated stretch wrapper, you can be confident you have a consistent wrap, layering at the EXACT spot necessary and stretching the wrap perfectly to maximize your cost reduction and keep your material costs as low as possible.
It's very difficult to pull this off being a human! You can literally save thousands with a pallet wrapping machine, and the ROI could be under a year!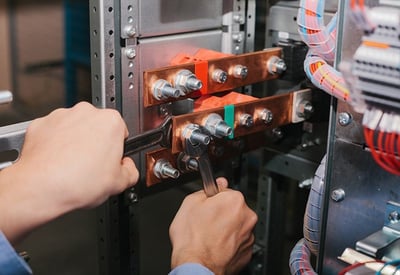 Stretch Wrapper Installation Is Easy With A Great Packaging Vendor
Suppose you do find that you would benefit from automated equipment. In that case, you can expect a recommended factory or vendor installation by our team so you can maintain the warranty.
We set up and train you how to use the new equipment as well. Your new equipment can be up and running in just a few hours!
Suppose you have a lot of shipments needing a wrap before heading out. In that case, you can have one of these ready to go the day you receive it with your new automated or semi-automated equipment!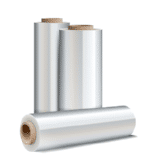 Hand Stretch Wrap Versus Stretch Wrapper: Space
Do you have the space available in your facility to accommodate? Some of the machines are very large and will need space for the equipment itself and for loading.
Measure out the space you currently have your team wrapping versus the equipment footprint before taking the dive! If you don't have the area, we can find it. There is the option of loading with a forklift and with a hand-jack so keep this in mind.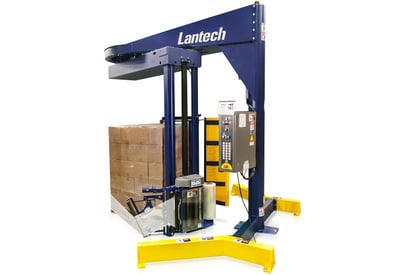 Is A Stretch Wrapper Right For Your Business?
After reading this article, you are probably thinking about stretch wrappers and whether they are right for your business.
But, how do you know if using a stretch wrapper is the right choice? Would you like help to identify if a stretch wrapper is a good option for your product palletizing needs?
Curious about how much a stretch wrapper costs? If you would like answers to these questions and any others related to stretch wrappers, stretch wrap, and the associated items, we can help.
Simply reach out to one of our packaging specialists, and they will answer any questions you may have about stretch wrappers and stretch wrap.
About David Roberge
I am grateful for my 9 years as part of the outstanding Industrial Packaging team. I was able to hang out with some of the most knowledgeable folks in the packaging industry. I feel even luckier that I was able to share that knowledge with you. I love learning, hiking, and growing people and teams both personally and professionally, and helping companies grow better.