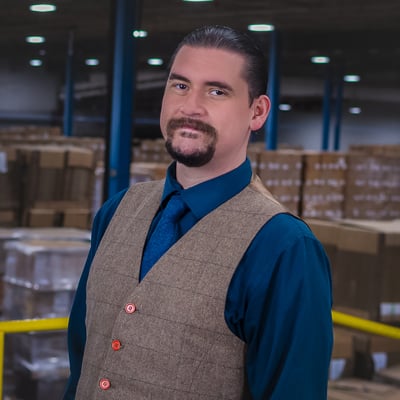 How A Distributor Works With A Packaging Integrator On An Automated Packaging Line
Equipment | Technical Service and Support | Plant Performance | Fulfillment
Building a robust, efficient and quality packaging line is no easy feat. While some companies attempt to accomplish this goal themselves, oftentimes, it makes more sense to outsource the process. When working to implement the creation of an automated packaging line it is often a good idea to recruit both a packaging distributor and integrator to ensure the proper implementation of machinery, robotics, physical layout, energy consumption and the other related dynamics of this endeavor. In the article below, we will explore the role of the packaging distributor in the implementation/creation of an automated packaging line.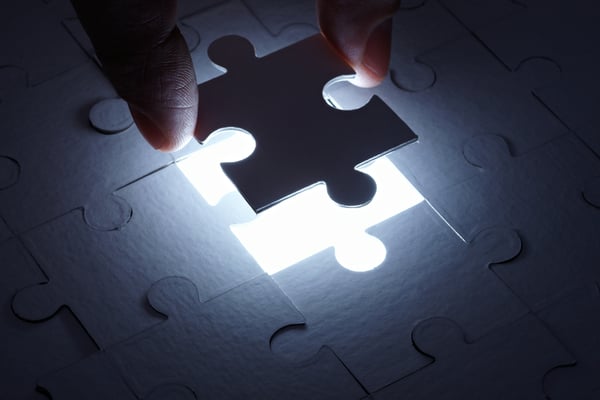 What Is A
Packaging Integrator?
A packaging integrator is a company that works in tandem with its client to design, build and optimize a custom packaging line. From helping them to choose the correct machinery to understanding the proper energy requirements, the integrator assists the client through every dynamic in the line.
The packaging integrator plays a major role in the implementation of machinery, robotics, and equipment for your packaging line ensuring that all the right settings are in place for each device so that when the line goes live, everything runs smoothly.
By working with an integrator clients are able to ensure that they are building and running a world-class packaging line. Using the services of an integrator helps companies to implement their processes, machinery, materials, and operations in a way that will result in the desired functionality and efficiency.
From the smallest detail such as the height of bottles prior to being filled to the ink density on your registered printed shrink film, a packaging integrator will tweak every element of your packaging line to as close to perfection as possible prior to your first run of products.
---
How Can An Automated Stretch Wrapper Save You Money?
---
What Is A Packaging Distributor?
A packaging distributor (such as Industrial Packaging) is a company who sources machinery, materials and related items for all your packaging needs from various vendors and provides the client with the absolute best choice of product for their needs. Unlike OEMs, distributors are not beholden to only one brand. Rather, they are able to look at your unique packaging needs and recommend the best brand, make and model of machinery and materials for your particular needs.
For example, if you go online and are looking to buy a roll of 45 gauge shrink film and find 5 different brands all at different price points, you may be unsure which one to buy and why. When buying from a distributor, you can get information about the strengths and weaknesses of each offering and choose the best option for your machinery.
Likewise, when it comes to equipment such as heat tunnels, stretch wrappers and other types of packaging machinery, a distributor is in a unique position to offer multiple brands and models. This allows for them to offer transparency about each brand that you will not find when dealing with an OEM directly as they will likely claim their products to be the best and attempt to sell you on their offerings exclusively.
By working with a distributor, you will be able to source the right machinery, materials, substrates, inks, and etc. for your packaging line's needs. You can rest assured that you will be buying the best option for your business as the distributor will have done all the leg work to find the correct products for your company and sourcing them from the appropriate vendors to meet your budgetary, production and related requirements.
In addition, a distributor can assist in purchasing plans such as leasing options for larger purchases like those related to machinery, large material orders, specialty and custom equipment, robotics, outsourced labor and a whole host of related packaging products and services.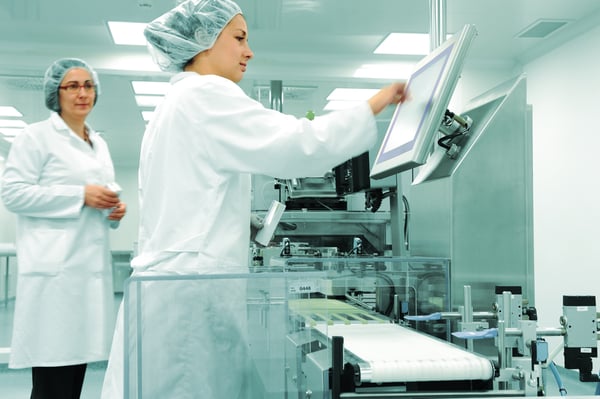 How A Packaging Distributor Works In Tandem With An Integrator
When a client is working on developing their packaging line and standard machinery does not meet the functionality needed by the client, custom-built machinery may be a nessesity. Custom built machinery is one area where an integrator can provide assistance in sourcing, installing and operational training for said machinery.
Often times an integrator will turn to a distributor to source the custom built machinery from one of the vendors that the distributor partners with to procure such equipment. Distributors often source machinery, robotics, and materials from multiple vendors which (unlike an OEM) allows them to propose the best possible fit in regards to budget, make, model and brand for the client's needs without relying exclusively on one brand offering.
The integrator will then take the equipment sourced from the distributor and assist the client in installation, energy procurement, operational training, and related dynamics. Furthermore, the integrator will often work with the client to implement a preventative maintenance program which in turn ensures an efficient and smooth running line with limited downtime and repair issues.
Also, a distributor can provide local technical support to be trained during the startup, performing preventative maintenance and trouble shooting for the customer for immediate needs. This option can save hotel, travel and other expenses to bring in non-local support from the intergrators.
Communication between several different pieces of equipment
Another area where distributors and integrators may work together on behalf of a client's automated packaging line is the communications between different types of equipment. Automated lines uses cutting edge, digitally enhanced machinery that use computer technology to "speak" to each other in order to synch one process to the next. This allows for products moving from traditional packaging machinery like shrink wrapping equipment and conveyors to seamlessly interact with co-bots and other fully automated and digitally robotic components.
Safety concerns, fencing, air dump and etc.
As in all aspects of business, safety comes first. With safety being the number one KPI of importance on a packaging line, it should be no surprise that integrators and distributors often emphasize the importance of implementing and optimizing safety protocols for packaging lines and placing said dynamic front and center of the design and implementation of the line.
From developing and implementing a risk assessment to optimizing the physical layout of your machinery to ensure the safety of your employees, integrators and distributors can offer valuable insights into all dynamics of safety and harm reduction. Every step of your product's journey through your packaging line should be analyzed meticulously while reviewing and refining key performance indicators for the entire process from the receiving of an order to delivery to your client. By working with packaging professionals from both an integrator and a distributor, you will be able to ensure the safety of your entire packaging department.
Depending on whether you will be using a partially or fully automated packaging line, when it comes to product handling, chances are there will be at least some human interaction along the way. Integrators are able to work with distributors to streamline the process of package handling to make sure that your products are handled correctly and without causing damage to the products contained within.
From optimizing your load containment to making sure your co-bots are properly trained to shut down during a human beings presence in their collaborative workspace, product handling is an important element of an automated packaging line your integrator and distributor will be able to help you perfect.
Conclusion
When it comes to upgrading or creating a new packaging line from scratch, you can go it alone or you can bring in the professionals. By working with a distributor and an integrator you will be armed with a robust and knowledgeable team capable of producing a phenomenal packaging line that chances are, you could not manifest by yourself.
From the initial design phase through completion of your first automated packaging lines product run, using the highly trained and specialized knowledge and experience of a local packaging distributor and integrator as part of your team will result in a highly profitable, smooth running, efficient and most importantly, SAFE packaging line.
About Nathan Dube
As the Digital Marketing Specialist at Industrial Packaging, I am honored to create content for such a phenomenal company and work with one of the greatest teams in the Packaging Industry. Whether creating a video, writing blog posts or generating other pieces of content and multimedia, I am always excited to help educate and inspire our prospects and clients to reach their highest potential in regards to their packaging processes and needs.