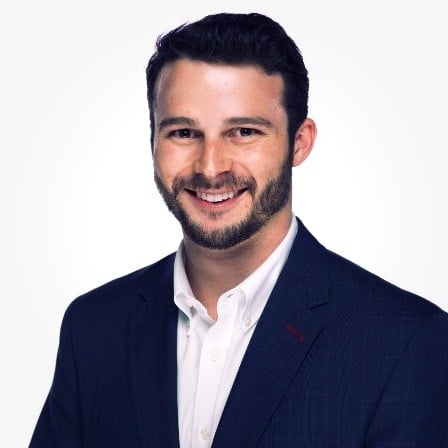 How Packaging Impacts Your Shipping Rates And What To Do About It
The packaging and containers you use for shipping products have direct fulfillment cost implications and lead to revenue generation.
While we all want to cut costs, thinking about that entire picture can help you optimize packaging and keep leadership happy when they look at your department costs for the next quarter.
Shipments cost more as they grow in size/weight, move farther from the origin point, go faster, and need special care. Think about these as the five common factors that impact shipping costs:
Package/shipment weight
Package dimensions
Shipping zones to travel
Delivery speeds
Insurance, hazmat, and special requirements
Packaging typically only impacts the first two characteristics of a shipment. However, the final destination can add elements to our "special requirements" bucket. Packaging can tackle two significant areas: increasing or potentially decreasing your shipping rates.
In this article, we will explain how packaging impacts your shipping rates and what you can do to negate the negative effects of these impacts.
Packaging Impacts On Shipping Rates And What Can Be Done About It
Your packaging affects the rates you pay for shipping. Depending on packaging variables such as the weight, freight costs, damages, and branding, the effect that your packaging has on your shipping rates can be severe.
In the section below, we will cover the different elements of your packaging that affect the cost of your shipping rates and provide insight and advice on how to tackle these items.
The Full Weight Of Your Packaging

Weight is the traditional core cost factor for a package or shipment. Each carrier has a specific cost calculation they apply to your shipments.
You may pay costs based on a precise weight or on a fee schedule for groups of weight if you eclipse certain thresholds. Unless you're using a flat rate option, the heavier a package gets, the more it costs.
Packaging and safety materials increase the weight of your shipment, increasing your cost. It's that straightforward unless you're shipping oversized or oddly shaped goods. In these cases, carriers may have some special rules to understand – these can govern price and how shipments must be prepped and packaged.
How To Approach The Weight Of Your Packaging
Depending on the goods, you can look at a few options for cutting costs here. Slimming down containers and switching to lighter in-fill (such as air pillows and bubble cushioning) are your two most common tactics.
If you have the time and budget, consider testing where you place cushioning and support. You may be able to reduce internal filler or limit heavy-duty foams to corners and joints without risking product integrity.
Suppose you're paying based on package dimensions. In that case, as we'll discuss next, you can go the opposite way and improve or increase filler to ensure product safety in transit.
Be careful here if you palletize shipments and use the weight after you've made adjustments so you don't exceed the rated capacity of your pallet.
How To Optimize Your Packaging Dimensions
The second important factor for determining your shipment cost is going to be the physical dimensions of each parcel. Carriers run two different calculations on your shipment to determine price: standard weight and dimensional (DIM) weight.
DIM weight measures the physical space or volume your shipment will take up on a truck or in a container. Space has become a precious commodity as eCommerce continues to grow, so carriers are trying to charge you based on utilization.
Yes, you'll pay the higher of the standard or DIM weight.
Packaging more often plays a role in DIM weight because it expands around your goods in three dimensions. Increasing the length, width, or height of the shipment increases the DIM weight (and price).
The more you need to pad and package to protect something in transit, the higher your DIM weight. It's always worth it to run a DIM weight calculator yourself to prep for final costs and avoid any sticker shock.
How To Decrease Packaging DIM Weight
Addressing DIM weight is about streamlining your packaging to be as form-fitting as possible. Sometimes, you might consider working with the OEM to initially ship goods in boxes that you can simply apply a label to for your sales. Eliminating the need for an over box drops the overall profile without necessarily introducing risk.
Some companies have successfully created planned kits and acquired boxes specifically to fit common orders. This can reduce the risk of needing to use whatever box is on hand to fit the grouping – which usually means a bigger item than necessary.
Suppose you're consistently shipping orders of varying sizes. In that case, a box-cutting machine can help you craft as slim a box as possible for each custom order.
Consider pairing this with a digital scale and order software that can pre-determine packaging sizes and requirements. This way, your team gets marching orders, and packers aren't stuck guessing at the best size or option to control costs while protecting goods.
Heavier and larger packages are always going to be more expensive. They also come with additional costs, like additional handling. It is essential to understand these implications when shipping larger items. Let's take a closer look at some potential concerns there.
Freight Costs And Fees For Packaging

Carrier pricing gets a little trickier when your products or packaging require different equipment to handle. Shifting from a dry van to a flatbed, for example, tends to increase your per-mile costs. At the start of 2022, this could be from $0.10 to nearly $0.60 more per mile in some cases.
There are other per-shipment costs that you'll face with larger or more complex moves. Among the most common is a fee if your shipment requires a lift-gate.
FedEx published lift-gate pricing as $11 per hundred-weight, but you'll see a minimum charge of $163 and a max of $536 on LTL shipments.
How To Optimize Your Packaging For Freight Costs And Fees
Talk directly with carriers or your 3PL provider when you've got a large, heavy, or uniquely shaped order, freight, or truckload shipment. You'll want to minimize any of the costly aspects as possible. Understanding potential fees ensure you're ready to pay or know what to try and eliminate.
---
Looking for packaging supplies? We can help!
---
Protection And Damage To Your Packaging

Now is the time to consider a few packaging requirements and characteristics that'll impact shipping rates and overall operational costs.
Sometimes, increasing the front-end price that you pay may yield more significant savings by eliminating back-end shipping, packaging, or labor costs. The most obvious cost increase is when you bulk up packaging in volume or weight to add more security for what's inside.
Flatpack furniture may include molded foam and custom cardboard to protect corners and joints, adding to the overall size. Your products may need to be reinforced at box edges and seams for extra cushioning. However, if that increases the weight, you'll want to verify that any pallets used are still adequate.
Protection can also come in the form of splitting shipments. You'll want to avoid making packaging too bulky or heavy for it to be handled safely.
Order consolidation can typically save you for smaller items and shipments. Still, there's an inflection point for larger goods where you can better control costs and avoid damage when splitting.
The window here is tight, so you'll need a reliable partner and team (plus good carrier reps) to help you understand when you hit this wall and if additional handling fees or risks of damage create cost-saving potential.
Returns And Affordability As It Relates To Packaging
Damage impacts overall cost at two crucial points. If your inbound freight is damaged, you may not pay for that load, but your operations can slow down.
The returns process for you may mean your production lines have to pause or equipment sits idle waiting for replacement parts. You're experiencing a secondary effect and cost, but it's directly impacted by packaging.
For goods you sell and ship, damage is one of the biggest risks for runaway costs. A product arriving damaged essentially doubles your shipping costs immediately, whether you're sending out a replacement or asking for the product to be returned for a refund.
You will generally pay shipping on damage-related returns. You incur three shipping costs – initial delivery, returns, and replacement delivery – but can only pass one of these on to the customer. A single packaging mistake can turn an affordable unit with decent margins into a losing proposition.
Packaging Branding And Future Sales

Increasing packaging costs may not only defer or eliminate some risk-related costs, but improved packaging may also improve future revenue growth.
On the operations side, this isn't something you get to hear about in many cases. But this is an area to consider and a good reason to get sales and marketing involved in packaging decisions. Get credit for the support you provide.
The branding effort you take in packaging often increases costs. Custom containers and tape, printing materials, securing and protecting labels, and similar steps will raise the total shipping expense per order. However, customers notice branding elements – this is a good thing when your shipment arrives safe and secure.
Think of your own industrial operations. How many items are unloaded with some kind of issue? How many boxes or pallets do you take a quick glance at, sigh, and then assign someone to open them up and check for damage? What vendor do you know won't have taken the time to properly protect and label everything?
There's no need to be that vendor for any of your customers. Protecting shipments builds brands and relationships. Ask leadership for a seat at the table and fight for what you need to secure goods, even at an added fulfillment cost. It's a long-term value for the company and you.
Looking For Help On Optimizing Your Packaging?
After reading this article, you have been armed with various tips and tricks on how to optimize your packaging in an effort to decrease the negative impact of your packaging on your shipping rates.
But, there are other ways to improve your packaging to decrease costs, enhance sales, become more sustainable, and sell more products.
Do you have questions about how to improve your current packaging to make it better than it currently is? If so, please consider reaching out to one of our packaging experts.
They will be able to answer any questions and help you improve your packaging in various ways.
About Jake Rheude
Jake Rheude is the Vice President of Marketing for Red Stag Fulfillment, an eCommerce fulfillment warehouse that was born out of eCommerce. He has years of experience in eCommerce and business development. In his free time, Jake enjoys reading about business and sharing his own experience with others.