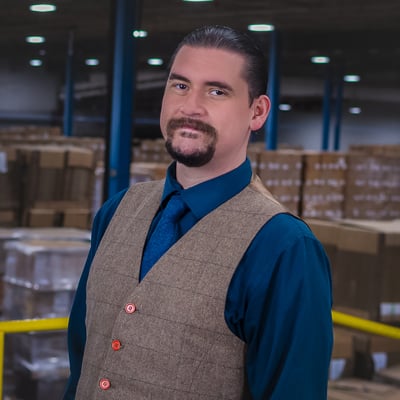 Why Packaging Is A Great Marketing Tool
Packaging Materials | Environment | Packaging Design | Packaging Psychology
Whether you are getting ready to package your first products or have been packaging items for some time, it is essential to understand that packaging is not "just packaging."
It is crucial to fathom that your packaging is an extension of your marketing department and, more importantly, your brand and your company.
Thinking of packaging as an afterthought or a less important aspect of your marketing plan could be a vast and potentially costly mistake.
But how does packaging really integrate with marketing? Is there a right way and wrong way to think about packaging and marketing integration?
In what ways are packaging materials an extension of your marketing efforts?
How can your packaging enhance your approach to marketing, advertising, brand awareness, and the buyer's journey and customer experience?
This may seem like a lot to consider. However, we will break down how you can ensure that your packaging is being leveraged as a quality lead-generating aspect of your marketing initiatives.
After reading this article, you will understand why packaging is a great marketing tool to have in your marketing department's toolbox.
How Is Packaging A Great Marketing Tool?
When you think of marketing, you probably think about a lot of different things. Things like blogs, search engine marketing, search engine optimization, websites, social media, google ads, billboards, white papers, brochures, catalogs, and more.
And that is just the tip of the iceberg when you begin to think about the elements that go into the daily machinations of your marketing department.
While all of the items mentioned above are absolutely important, it is well-advised to consider your packaging as a vital aspect of that ecosystem.
But, it can be easy to forget that your packaging is a crucial element of your marketing efforts. And it can be easy to cast it aside as a second-class aspect of your marketing.
But, that may not be a very good idea.
So, in what ways is your product packaging an extension of your marketing department? What are some of the fantastic things you can do with your packaging materials as marketing tools?
In the section below, we will explore some of the top ways in which your packaging can work as a practical aspect of your marketing endeavors.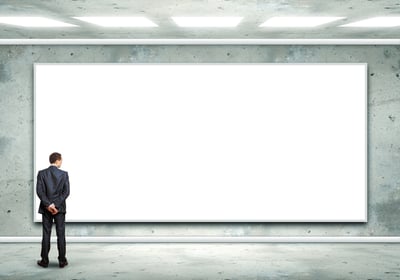 1. Your Product Packaging Is Like A Billboard For Retail Establishments
Supermarkets. Gas stations. Country stores. Food marts. Department stores. All of these are retail businesses of which you have probably been in before.
They are also the type of brick-and-mortar locations that your consumers frequent regularly. Think about the last time you walked into one of these places and bought something you did not plan on buying before you entered the building.
What was it that made you pick up that product, inspect it and buy it? The product packaging, of course!
When you buy a product you had never heard of and had no intention of buying before entering the store, it is almost always due to the packaging.
Good packaging catches the eyes of would-be consumers, provides vivid colors and high contrast, and enticing product descriptions written in exciting typography.
When product packaging is done right, you are placing a tiny billboard (or, with a POP display, a BIG one!) in the stores where your new prospective customers are walking by on a weekly or sometimes daily basis.
Your product packaging should look as good as any brochure you have created and provide as much value to potential buyers as possible.
In this respect, it is a good idea to start thinking about your packaging as a marketing dynamic on par with your website and other digital resources.
When you realize that your product packaging is a potent marketing tool, you will design better packaging and start attracting more consumers to your brand and products.
---
Need to design or redesign your packaging?
---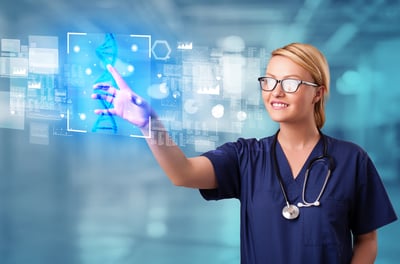 2. Modern Packaging Materials Can Integrate With Your Digital Marketing And User Experiences
Thanks to the rise of augmented reality packaging, packaging materials can now fully integrate with the digital landscape of your brand as well as those of your prospects, customers, and consumers.
From the user-friendly process of scanning QR codes to the ability to entice consumers with special offers available only through augmented reality, the future of marketing and packaging has converged.
While the wild promises of the metaverse are probably at least a decade or two away, augmented reality is already here. And those companies who have already implemented these technologies are seriously increasing their sales and profitability.
For example, after 19 Crimes Wine introduced interactive augmented reality packaging experiences to their customers and prospects, they absolutely blew the minds of consumers. And, their sales went up from 4 million to 18 million bottles in just 18 months!
And they are not the only brand to enter the interactive packaging space with something to show for their efforts.
Pizza Hut, which also implemented its own augmented reality packaging, saw an 8% increase in same-store sales in Q4 of 2020. This was the brand's best quarterly performance in a decade.
And now, these augmented reality platforms are available to smaller businesses as well. While the price tag can be high for this type of technologically advanced packaging, the prices are slowly coming down.

As augmented reality packaging becomes more affordable, those brands and companies who adopt sooner than later are likely to exceed the performance of their competitors who do not.

That is, of course, as long as they implement these experiences to entertain and delight their customers, rather than to talk about themselves.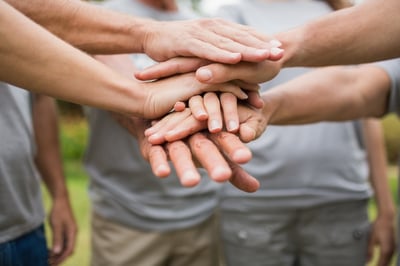 3. Packaging Gives You The Opportunity To Turn Your Customers Into A Community
Marketers love to talk about their company's customers as a "community," but is that what they really are? Well, what exactly is a community? Wikipedia has this to say on the topic:
"A community is a social unit with commonality such as norms, religion, values, customs, or identity. Communities may share a sense of place situated in a given geographical area or in virtual space through communication platforms."
And while the Merriam-Webster dictionary has a much more in-depth description, we can pretty much see both sources say the same thing.
This may give you a warm and fuzzy feeling, but you have to ask yourself, do you have customers or a community?
Would you like to build a real community with your customers so that they move from simply being consumers who buy your products to genuine fans of your brand?
Once again, packaging can help your marketing team to achieve this goal. How so? Well, it could be through social listening to discover what your customers expect from your company.
For example, suppose your customers are constantly complaining on social media that your packaging is not up to their standards regarding sustainability or earth-friendliness. In that case, you have the opportunity to upgrade your packaging to materials that meet their needs.
When your customers realize that they now have the ability to speak and interact with you as co-creators, rather than just numbers on paper, you have the opportunity to work with them to better your company and their experience as not only consumers but human beings.
And when people feel like they are seen, heard, and appreciated, you will see the fertile ground from which a community can truly grow.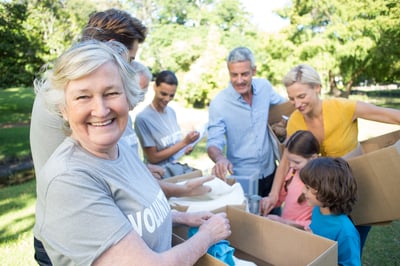 4. Packaging In Marketing Can Inspire People To Do Good
Finally, while packaging may seem like a mundane aspect of our marketing endeavors, it can totally inspire people to do great things.
Take give back box, for example. Give Back Box is a charitable organization that helps you to recycle old cardboard boxes while simultaneously providing help to people in need.
Basically, give back box encourages you to take any empty cardboard boxes you have lying around and fill them with gently used clothing, shoes, and other items that can be given to the needy.
Once you have all those old cardboard boxes packed up with the items you are going to donate, you can go to give back box's website and print out a free shipping label at no charge to you.
Then, you simply ship the box, and it goes to give back box. When it reaches their facility, they sort all the donations and give them to various charities and people who need those items. Then, they recycle the box!
As you can see, this is truly "feel good" stuff! Not only is this a perfect example of how packaging can be an excellent public relations tool, but it shines a light on a way in which consumers can recycle unused packaging, all while helping people. Now, that is a win/win!
Another example of how packaging coupled with marketing can result in "feel good" public relations and branding is the story of HEB supermarkets.
HEB is a large chain of supermarkets located in the southern united states. A brand that was already beloved by their customers, they became a genuinely inspirational name when they combined product packaging with a visible love and respect for their friends in the food industry who were suffering due to the COVID pandemic.
You see, when the pandemic hit, supermarkets were deemed essential while restaurants were forced to close. Obviously, this hit restaurants hard and proved to be a scary financial situation as eateries wondered how they would stay afloat.
And that is where HEB Supermarkets came in. HEB sent out representatives to restaurants near their supermarkets and formed partnerships with them.
They provided clamshells and other types of food packaging so that the restaurants could make pre-made meals and pack them in these materials.
Then, HEB supermarkets took all the pre-packaged meals and sold them in their supermarkets. They then gave 100% of the profits of all meals sold back to the restaurants from which they came.
For many of these restaurants, this was the difference between having to shut down their business and surviving to cook another day.
Eventually, the media got a hold of this story, and it went viral. The publicity increased sales for both HEB supermarkets and the restaurants with whom they partnered with.
And that, ladies and gentlemen, is my personal favorite example of how packaging and marketing can lead not only to financial success but for the betterment of people and the inspiration to do good!
How Can Packaging Benefit Your Marketing Department?
While the information and ideas above represent some of the best reasons why packaging is a great marketing tool, there is always room for new ways for packaging to improve your marketing.
But, in what ways can packaging benefit your business? Well, the only way that we could possibly provide an answer to that is to get a better understanding of your packaging.
Are you interested in learning how better packaging design can improve your product marketing and create better consumer experiences with your brand?
If you are, consider reaching out to one of our packaging experts. They can help you choose the proper packaging machinery and materials for your product marketing, branding, and sales.
About Nathan Dube
As the Digital Marketing Specialist at Industrial Packaging, I am honored to create content for such a phenomenal company and work with one of the greatest teams in the Packaging Industry. Whether creating a video, writing blog posts or generating other pieces of content and multimedia, I am always excited to help educate and inspire our prospects and clients to reach their highest potential in regards to their packaging processes and needs.