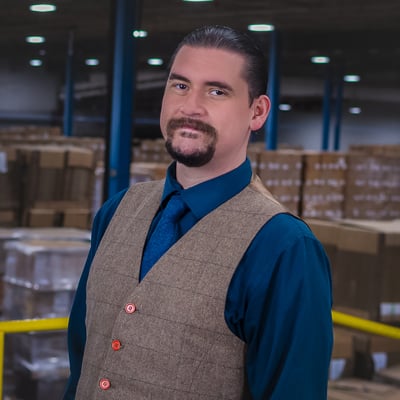 Printed Shrink Film Pricing: Understanding Cost
It's go time! You are super excited because you are ready to package some products with printed shrink film. You are really happy because you know your products will look beautiful and have excellent shelf appeal with your branded printed shrink film.

You are ready to make a purchase and want to place an order for printed shrink film today. The only problem is, you don't know how much it costs.

You have been searching online, browsing countless websites, looking for this information. The data you have researched thus far is vague and unclear.


You are frustrated because you are ready to buy yesterday. Still, you can't find any straightforward pricing for printed shrink film no matter where you look.

Fortunately, you have come to the Industrial Packaging blog.

Industrial packaging has been consulting clients on printed shrink film pricing for decades. And we can consult you on this topic as well.

This article will explain how much printed shrink film costs. After reading, you will know the price of printed shrink film. And you will be able to make a purchase.
How Much Does Printed Shrink Film Cost?
I will be honest with you. The answer to this question is not simple, which is why you have had trouble finding this information up to this point.
That being said, we will tell you how much printed shrink film costs and explain the elements that go into pricing for this type of packaging material.
When purchasing printed shrink films, you are paying for each impression (package).
Printed shrink film prices are based on 1,000 impressions. Some minimum order requirements apply. The cost for printed shrink film ranges from $240-$500+ for 5,000 impressions.
---
Want to learn more about shrink film?
---
Quality is an essential factor to consider if you are thinking about getting prices elsewhere. Not all vendors will offer quality printing, and pinching pennies may result in poor-quality packaging.
Suppose you ordered 100,000 impressions. In that case, the cost may be as low as $50-$70 per impression. In this case, you should expect a +/- of 10-20% tolerance (fluctuation) during the production of impressions.
Printed shrink film has a wide range of elements that will affect the total cost. That is why it isn't very easy to provide an exact price.
Before completing your first order of printed shrink film, you have to provide your vendor with your design and required colors. Printing plates need to be created, and samples will need to be run before final approval.
This process will require an investment of both time and money upfront.
If you want to produce multiple designs, you will be required to pay for any additional colors beyond the base color requirement, regardless of the number of SKUs.
Once you accept your printing plates, elements that will change the total cost from this point forward include color changes.
It is important to note that the total for your printed shrink film will fluctuate based on changes in the resin market.
Printing plates are only good for a limited amount of time. Typically, they will last for about eight years. If you do not use your plates for extended periods of time, they may need to be re-done. When a plate expires, new printing plates will be required to continue printing.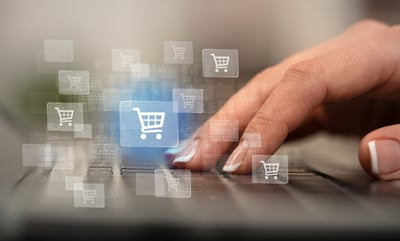 Are You Ready To Purchase Printed Shrink Film?
Know that you know how much printed shrink film costs; you are probably thinking about making a purchase.
You can buy printed shrink film from various packaging manufacturers or distributors. That being said, we would be remiss not to mention that we offer printed shrink film here at Industrial Packaging.
If you are ready to make a purchase, you may want to consider speaking with one of our packaging experts. They will be able to help you choose the right vendor and printed shrink film, even if you do not buy from us.
About Nathan Dube
As the Digital Marketing Specialist at Industrial Packaging, I am honored to create content for such a phenomenal company and work with one of the greatest teams in the Packaging Industry. Whether creating a video, writing blog posts or generating other pieces of content and multimedia, I am always excited to help educate and inspire our prospects and clients to reach their highest potential in regards to their packaging processes and needs.