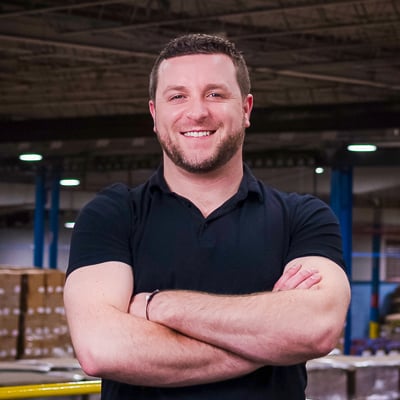 Selling Retail Products To Your Customers And To Theirs
The Business of Packaging | Supply Chain Services/ Contract Packaging
Who are you selling to?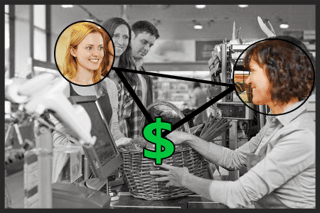 Who is the customer? This is an age old discussion, and the clear definition is someone who buys something from you and pays you. If you are selling to retailers, the retailer is your customer, the consumer is their customer. The key to successful retail product marketing is to provide value to both.
IF YOU DON'T SERVE BOTH, YOU WILL SERVE NEITHER
The trick for manufacturers is having a dual-focus. To provide your retailer not only with a product that their customers will want to buy, but to also provide options for product placement that will move it quickly from their store. If you focus all of your efforts on the end-user without taking into consideration the needs of your customer, the retailer, you won't be around long.
PROVIDE OPTIONS
Give your retailer options for marketing your product. This can be in form of a point-of purchase display, hangable or other general, visibility-enhancing packaging, promotional end-cap display, or even a simple dump-bin display for a small items. This not only helps you move your product with them, but it also gives them a vision for placing your product in the optimal, 'cha-ching' location of the store that serves their bottom line best. Your product may be ready for the end-user to purchase, but is it ready for the retailer to knock it out of the park with sales?
If you want to gain a better idea of placement for your product in a retail environment, talk to one of our Packaging Professionals. Let us help you design the optimal packaging and P-O-P display to get your product into, and out of the stores, FAST!
About David Roberge
I am grateful for my 9 years as part of the outstanding Industrial Packaging team. I was able to hang out with some of the most knowledgeable folks in the packaging industry. I feel even luckier that I was able to share that knowledge with you. I love learning, hiking, and growing people and teams both personally and professionally, and helping companies grow better.