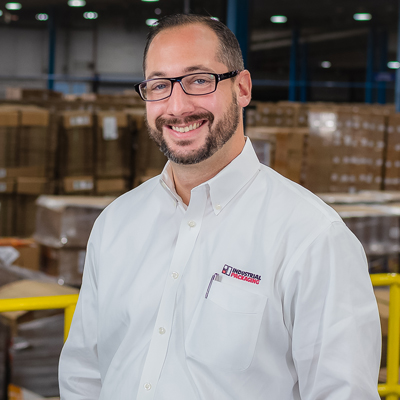 How To Increase Retail Visibility With Point-Of-Purchase Displays
Packaging Materials | Supply Chain Services/ Contract Packaging
After doing some initial research, you have concluded that point of purchase displays might be a good marketing and sales tool for your company. You want to sell more of your retail products and consumer goods, and it seems like this may be the best way to do that.
However, your not entirely sure that POP displays are, in fact, a good fit for your business. Sure, you know what a POP display is and how they work. But, you want to get a deeper understanding of the value they can offer your business.
Fortunately for you, you are in the right place!
Industrial Packaging has been implementing POP displays for countless businesses from small retailers to fortune 500 companies for decades! We know POP displays like peanut butter knows jelly. And, we want to help you figure out if a point of purchase display is a good fit for your products!
This article will explain why your company may want to use POP displays to enhance your branding, marketing, and sales capabilities. With the information in this article, you will know if they are a good fit for you!
Why Use A Point Of Purchase Display?
There are many reasons to use a point of sale display, but do you know why your company should use one? It goes far beyond getting your brand or product in front of people in a way they have not seen before. Using a display is much more than a simple change of pace.
If you're looking to enter a new retailer, what better way than a hands-on display that can showcase a new product that your company believes in? What if you could take a handful of your items that complement one another and place them all together in a high-traffic area?
That is precisely what POP displays do. They allow consumers to see the products you produce and how they can benefit from using them in a superior way to standard shelving.
Not only do you have more retail space with POP style displays, but you also have a broader space to display as much information as you wish. In addition, it's much easier than getting the same information conveyed in a conventional 8x10 shelf space.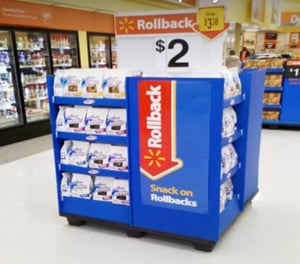 How POP Displays Can Benefit Your Business
In addition to a unique packaging design that sets your product apart from the rest, having a display lends you the opportunity to get away from the sometimes dizzying selection of products similar to your own on the shelves.
Rather than competing with other products on the shelves, there is plenty of open space in many retail stores that are primed for your products' self-promotion.
Below, we will explore the top 4 benefits of POP displays and how they can benefit your business.
---
Need Help Designing Your Packaging?

---
1.Increased Sales Through POP Displays
The idea that these displays can increase sales is not just wishful thinking. It is an absolute truth. In fact, POP displays have been shown to increase sales in retail by as much as 20 percent!
With that in mind, let me ask you a question. If you could increase your retail sales up to 20% by implementing a POP display, would you initiate such a project? Think about it.
2. Increased Volume With POP Displays
Do you have a selection of products that would complement each other in a retail space? If so, consider setting up a display that features both items. Or, maybe you have a new product you want to get out to the market.
In this case, filling a display with these products that consumers have never seen before will significantly increase the likelihood of early adoption and brand loyalty.
3. Increased Brand Awareness Through A Point Of Purchase Display
If the only branded content you have in a retail space is on your products packaging, what are the chances they will stand out beyond your competitors if both products are simply sitting on a shelf together?
What if you could create large format structures with your brands colors, fonts, logos and related branding elements in a way that will guarantee they stand out to consumers better than those products on the shelves?
Well, that is exactly what POP displays can do for your products! As POP style displays are set up in the center of store aisles or at the end of each aisle, they stand out in ways that shelved products simply do not.
As consumers will have to walk around the display to get to their desired destination, POP displays give you an increased probability of gaining the customer's attention before they have a chance even to consider your competitor's products.
Essentially, a point of purchase display is like having a billboard in a retail setting. So, which do you think a consumer would see first? A billboard? Or a small box on the shelf? You decide!
4. 360 Degree Branding With POP Displays
When you walk down a store's aisles, you will notice that products are lined up on both sides. In this situation, your products can only be viewed from one perspective.
With a point of purchase display, you can have a multi-sided display that allows customers to consume branding information, pricing, special offers, rebates and other data in way that you simply cannot achieve with regularly shelved product placement.
In this respect, POP displays provide a 360-degree customer experience that shelved products simply cannot offer to the consumer.
Where Can You Learn How To Implement A Great POP Display?
I can see that I now have your full attention. You understand the actual value that POP displays can offer your business. I can already sense all the creative ideas forming in your mind's eye, and I am excited for what kind of displays you could create.
But, how can you make sure that you design and implement a POP display that will absolutely crush the competition and increase your retail sales? Well, if you really want to know, you will want to read the sister article to this post entitled How To Crush Your Next Retail Point-of-Purchase Display Project.
This article will give you everything you need to formulate the most profitable design for your POP displays.
About Jarrod Dizazzo, Vice President
Vice President at Industrial Packaging I believe that the strength of one is shown by looking at those around them. We've got a wonderful team in SCS and coming to work for IP is a joy every day. When not in the plant, you can find me fishing, hiking, or being goofy around the house with my 2 daughters and my wife.