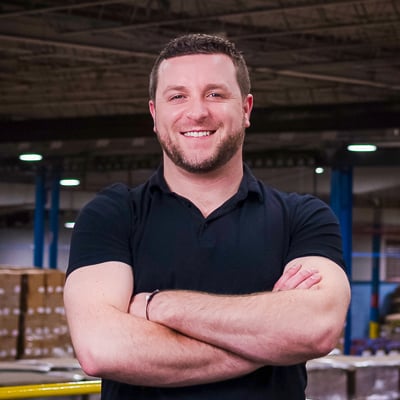 Product Placement Options
Packaging Materials | The Business of Packaging | Supply Chain Services/ Contract Packaging
Have You Given Thought To All Of Them?
We all know in order to get your product out of the store, you have got to get it into the store. Offer your retail outlets varied Product Placement Options! The greater the number of options that you offer to the retailer, the greater the chances that the retailer places them. This is a conversation about product placement, not about package design (although, we can help you with that). Here are some of the options available:
SHELF SPACE
One of the hardest placement options to get is Shelf Space. Everyone is trying to get more shelf space, and most of the space is already committed. If you're product is a consistent mover this is always a good option, but may be tough to get.
Hangable Packaging
Hangers are an old standard with creative new options for maximizing product display. Some products are best displayed when hung, and some products can be re-packaged to make them hangable. Products packaged in clamshell or blister packaging are often designed for hanging.
pop display
There are several options for Point-of-Purchase Displays. These are ideal for campaigns or specials, including seasonal items, and give your product the opportunity to shine by itself on its own display for ultimate presence in-store.
PALLET BUILDS

Maybe you want more product out on the floor at once. Use a full pallet display loaded with your products to stand alone in a prime spot and be an easy grab for consumers as they pass by.
QUARTER PALLETS

The quarter pallet is a small pallet display with four units shipped on one pallet. These are ideally suited for smaller stores. Either way, these displays give your product its own attractive space on the floor.
END CAP DISPLAY

At the end of all the aisles at the grocery stores, you will notice that the products change frequently. An End-Cap display can give you a competitive advantage. These placements are a great option for a campaign pushing a seasonal or promotional item. Consumers enjoy these because they give a variety of options when passing through the sometimes monotonous blur of items in-aisle.
DUMP BIN DISPLAY

It doesn't have a fancy name, but it can be an effective way to sell product. It's a great option for low-priced, impulse items.
Clip Strips
These are ideal for smaller and impulse items such as chips or batteries and the like. They may also be known as sticky strips, zip strips or hanging strips.
Not only are you promoting your product with several strategic placement options for the marketplace, you are also providing additional value to the retailer to increase their bottom line.
Not sure what is going to give you the best bang for your buck? Talk to our Packaging Team. We can help you make your product shine in the retail environment!
About David Roberge
I am grateful for my 9 years as part of the outstanding Industrial Packaging team. I was able to hang out with some of the most knowledgeable folks in the packaging industry. I feel even luckier that I was able to share that knowledge with you. I love learning, hiking, and growing people and teams both personally and professionally, and helping companies grow better.