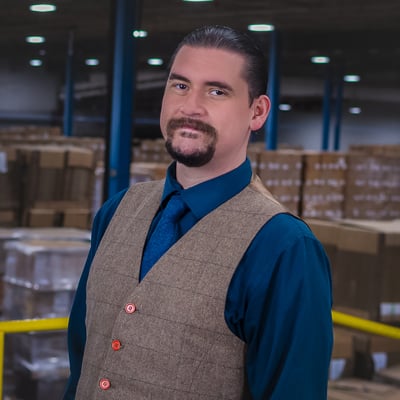 If Shrink Film Pricing Is Universal, How Do I Choose A Vendor?
Packaging Materials | The Business of Packaging | Technical Service and Support | Packaging Psychology
There is an old saying here at Industrial Packaging and that is "shrink film is shrink film". This means despite marketing gimmicks by any given manufacturer, when all is said and done, shrink film is shrink film. The materials quality and cost is going to be pretty much the same (give or take a bit) across the board.
If this is the case, why should you choose one vendor over another? In the article below, we will discuss the important elements of a materials vendor to consider when choosing a vendor.
1. Customer Service
When considering packaging materials vendors, it may be tempting to hunt down the cheapest price or the absolute best deal in order to save some coin. However, if you order film from a company across the country (or the globe for that matter) what happens if/when there is a problem with the film?
Can you afford the downtime associated with return shipping and the associated paperwork? If the film you bought is faulty and causes mechanical problems or repairs, is the company you bought the film from going to remedy this issue for you? Will they do it for free?
Truth be told, you can nickel and dime your way across the internet to find great deals on shrink film. But, when push comes to shove, will that vendor be able to provide you with quality customer service? Downtime caused by poor film can result in wasted time, money and man hours.
Common shrink film problems like dog ears, poor seals, angel hair and a whole host of other issues can occur. If you have chosen a low quality film to cut costs from a questionable vendor, you may suddenly find that to be a very costly mistake indeed.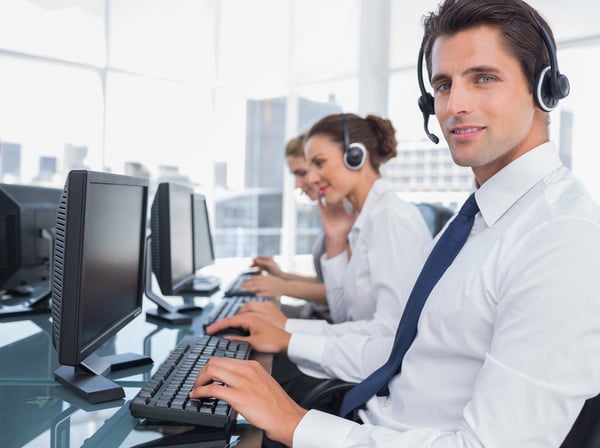 2. Relationship
By sourcing your materials (and machinery) from one vendor, you will develop a close relationship. And if your vendor is the real deal, this partnership will be the foundation of an efficient and productive packaging line.
Let's say you're buying a roll of film from some discount site in California, blister packs from India and custom products from China. What do you think is going to happen when you need more in-depth information or on-site consultations? Either it is not going to happen OR it's going to cost you an arm and a leg.
Contrast this with buying your materials, machinery and service all from one local packaging expert. In this case should problems arise, you can speak to a real human being (in person if need be) and rectify any situations with relative ease. As for the automated phone system from India, well... Good luck with that!
Building a relationship with real human beings at a local packaging expert will result in a far better long term situation for you, your company and your packaging line. When you don't source materials, machinery and other packaging elements from dozens of different companies, you will find the extra dollar here and there well worth the investment when it matters most.
---
How To Choose The Right Shrink Film
---
3. Knowledge
Any on-line retailer can sell you a 12-inch roll of 45 gauge shrink film BUT, will they ask if that is, in fact, the correct gauge for your products? Do they offer to analyze your packaging line to see if potential cost savings could be procured from changing your gauge of film? Do they offer useful and applicable knowledge in the form of blog posts, guides, quarterly consulting, preventative maintenance programs and one-on-one in person meetings when needed?
Sure, some retailers may even offer content and advice, but being able to count on human interaction from a local packaging expert at the drop of a hat offers so much more than that. When you can reach out to a representative who knows your packaging line up, down, left, right and inside out, the knowledge they have trumps that of some random website on the opposite side of the world.
Why dig through multiple tabs of information in your bookmarks when you can make one call or live chat to an expert who can give you the information instantly?
4. Dependability
When your packaging line shuts down due to some unforeseen material based problem, is one of the ten vendors you choose to buy from going to show up in a timely manner to rectify the problem?
Here at Industrial Packaging, we know how crucial downtime is and (on average) send a service technician to rectify problems within 48 hours. If your other vendors can't promise this, how long will it take for them to produce a solution? Do they even have service technicians available in your geographical area? If not, now what?
Perhaps one of the biggest selling points for doing business with one trusted vendor is the always important element of trust and dependability. Service reps that work for the same company that you buy your materials and machinery from know you. They are knowledgeable not only about the materials and equipment but the unique problems, pitfalls, and quirks of your packaging line.
Having a dedicated rep allows for a significant reduction in downtime. Not only do they take care of you for years on end but you can count on them to show up on time and provide a certain level of dependability. You can't get that from using many different random materials providers or even other service companies.
Having a dedicated technician from one vendor who knows your packaging line's unique operations, materials, machinery, mechanical operators and other packaging employees is worth its weight in gold. Having a certified technician who knows your setup inside and out is an invaluable asset for any professional packaging line worth their salt.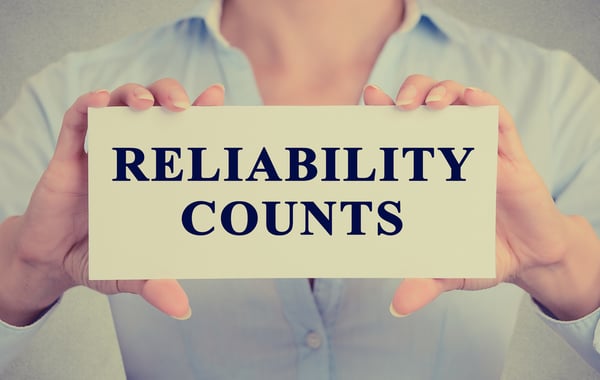 5. Ease Of Doing Business
When you have been happily buying packaging materials, machinery and service from the same company for 5, 10, 15, 20 years... Doesn't it feel good to know that with a simple email or phone call the job will get done right the first time?
Doesn't it also feel good to know that these elements of your business will be taken care of without an insane amount of paperwork? How about not having to worry about additional calls and emails? Do you really want to worry about complications from having a new or different tech dispatched from different companies each time?
How many hours a year could you save without having to deal with all the associated nonsense of working with multiple vendors for multiple products with multiple different representatives?
What is the soft cost of peace of mind? How about the ease of doing business? And finally, knowing everything will work out regardless of the problem because you have been using the same company for years without issue?
Again, you can pinch pennies all day and chase different options for materials, machinery, and service from dozens of different companies - but at the end of the day, Is it worth it?
Ease of doing business means less time spent on phone calls, emails, returns, repairs, service, and the other myriad of dynamics that are simplified when choosing one vendor for everything.
Moving Forward
Here at Industrial Packaging, we have been selling shrink film for generations. During that time we have mastered the art and science of sourcing and selling the best choice of shrink film for our customers. And, if we do not offer the right product for your needs, we can send you to someone who does.
If you need help sourcing shrink film and are on the fence about what to do, where to go, who to buy from or which type of film is best for your applications, feel free to reach out to one of our packaging professionals. Chances are, we have the perfect film for you. And, if we don't, we can point you to the right vendor to ensure that you get the best product and service for your needs.
About Nathan Dube
As the Digital Marketing Specialist at Industrial Packaging, I am honored to create content for such a phenomenal company and work with one of the greatest teams in the Packaging Industry. Whether creating a video, writing blog posts or generating other pieces of content and multimedia, I am always excited to help educate and inspire our prospects and clients to reach their highest potential in regards to their packaging processes and needs.