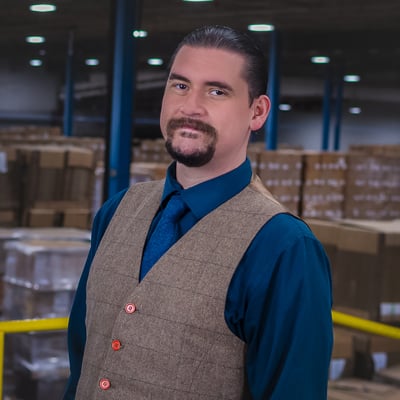 Side Sealer Pricing: Understanding Cost
After deciding that you want to package your products in shrink film, you began your journey to find the proper packaging equipment for your product packaging needs.
You have learned that in addition to a heat tunnel and conveyors, you will also need to purchase a heat sealer. After researching the different types of heat sealers, you have decided that a side sealer is the appropriate type of heat sealer for your packaging line.
You are looking to buy a side sealer. But, you are having trouble getting pricing information. Most of the dealer's websites you have visited will not give you straightforward pricing and are attempting to force you to speak with a sales rep.
However, you are not ready to speak with a sales professional yet. You just want a solid ballpark price for a side sealer without having to talk with anyone first.
Despite your efforts, you have not been able to find this information, and you are finding this whole process to be more than a little frustrating.
Don't worry. We are here to help!
With over six decades in the packaging machinery industry, Industrial Packaging has helped countless clients find pricing for side sealing equipment.
And, we can do the same for you. This article will give you a foundational ballpark price for a side sealer.
When you have completed reading this article, you will understand how much a side sealer costs and what additional items can increase or decrease the cost of your equipment.
How Much Does A Side Sealer Cost?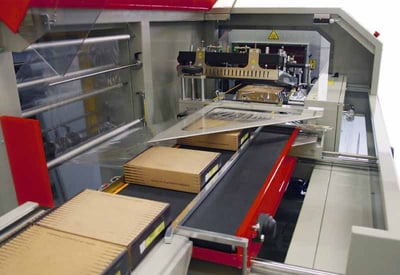 Side sealers range in price from $30,000 to $100,000+. However, it is important to work with a packaging machinery specialist to get as close to your final purchase pricing as possible.
They will help you understand which make, model, and additional options are the appropriate machinery for your applications.
Various elements will affect the total purchase price of your side sealing machinery.
We will explore each of these items below. After reviewing this information, you should be able to formulate a general idea of what your total purchase price will be.
What Other Elements Affect The Total Cost Of A Side Sealer?
When it comes to purchasing a side sealer, the following items will increase or decrease the total purchase price of your machinery. Each of these items should be considered when choosing a sealer and any additional add-ons for your equipment.
---
Want to know what the ROI of buying a side sealer will be?
---
1. The Make And Model Of The Side Sealer You Choose
Not all side sealers are created equally. Some brands produce higher quality equipment than others. When choosing a side sealer for your packaging line, it is essential to have a solid understanding of the quality of equipment you are buying.
Depending on the type of product and volume of products packaged per day, you may require a higher quality device.
Choosing sub-par machinery for your needs can result in unexpected downtime, materials problems, and other unwanted headaches.
It is vital that you speak to your packaging machinery rep about your applications. They will be able to help you select the correct make and model for your needs.
2. Your Production Requirements
Not all packaging lines are the same. Some packaging lines produce a far greater number of packages per day, week, month, and year than others.
The volume of packages you are packaging will, in part, dictate the model of side sealer that will be best for your product packaging requirements.
The time frame you need your required volume of products packaged in will also affect your choice of machinery.
You will want to calculate these variables before you go shopping around for a new side sealing machine for your business. And, you will want to have this information available when you are ready to speak with an equipment vendor.
3. Your Available Physical Space
Side sealers come in multiple different shapes and sizes. Some machines are much larger than others. You will have to make sure that the physical footprint of your desired side sealing machinery will, in fact, fit in the space you want it installed.
Take the time to measure the area in which you want to install the new machinery. Next, check the machinery specs to make sure your chosen device will fit in the area you have designated.
4. Customization Requirements For Your Side Sealer
The pricing mentioned above reflects the range of pricing for base models of side sealers. However, suppose you want any add-ons, optional features, or customization. In that case, this will increase the cost of your side sealing machinery.
As for how much of an increase that will be, it depends entirely on which options, add-ons, and custom features you choose to add to your machinery order.
To figure out the final price for your equipment with your chosen added features, you will have to work with a packaging machinery specialist. They will be able to produce a final cost for your specific side sealer requirements.
How Can Purchasing A Side Sealer Benefit Your Business?
By this point, you should have everything you need to purchase a side sealer. But, you are probably wondering, what are the benefits of this machinery purchase for your business?
Would you like to see some hard numbers on what the financial return on investment will be for your side sealing machinery?
If you would, then you will want to use our free Ultimate ROI Calculator For Packaging Machinery Investments. This calculator will let you know how profitable of a machinery purchase your new side sealer will be for your company!
About Nathan Dube
As the Digital Marketing Specialist at Industrial Packaging, I am honored to create content for such a phenomenal company and work with one of the greatest teams in the Packaging Industry. Whether creating a video, writing blog posts or generating other pieces of content and multimedia, I am always excited to help educate and inspire our prospects and clients to reach their highest potential in regards to their packaging processes and needs.