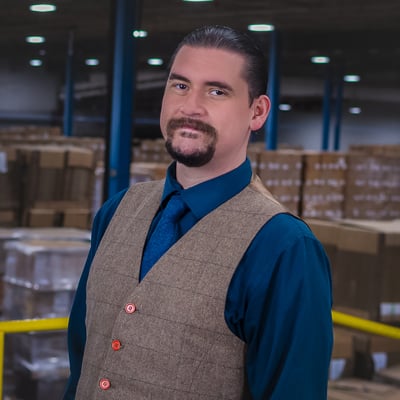 Staying In The LOOP: Is Reusable Packaging A Revolution Or Regression?
Back in February, the packaging world collectively turned its head towards the announcement of LOOP, a revolutionary and potentially disruptive paradigm shift in the way major brands provide high-quality packaging while simultaneously putting recycling and waste reduction front and center.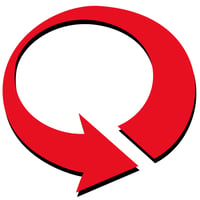 What is LOOP exactly?
Loop is essentially a new approach to the by-gone days of the milkman's business model. From LOOP's website:
"Loop is a circular shopping platform that transforms the packaging of your everyday essentials from single-use disposable to durable, feature-packed designs. Not so long ago, the milkman delivered reusable bottles and later picked them up to be refilled. Loop is the milkman reimagined - honoring our past from a modern perspective."
In place of the milkman, you will find your local UPS delivery driver dropping off products from various companies (including but not limited to Procter & Gamble, Unilever, Nestlé, PepsiCo, Mars Petcare, etc.) and then returning to pick up your used packaging and sending it back to LOOP where it will be cleaned, refilled and resold once again.
What are the benefits?
While there are many reasons companies should actively help to reduce packaging waste, there is perhaps no greater evidence for doing so than the great pacific garbage patch. From Wikipedia:
"The Great Pacific garbage patch, also described as the Pacific trash vortex, is a gyre of marine debris particles in the north central Pacific Ocean. It is located roughly from 135°W to 155°W and 35°N to 42°N. The collection of plastic and floating trash, which comes primarily from countries in Asia, lies halfway between Hawaii and California and extends over an indeterminate area of widely varying range, depending on the degree of plastic concentration used to define it.
The patch is characterized by exceptionally high relative pelagic concentrations of plastic, chemical sludge, and other debris that have been trapped by the currents of the North Pacific Gyre."
In addition to other earth-friendly dynamics in the packaging industry such as the flexible packaging movement (which generally offers a lower cost than loop) LOOP offers the additional benefits of decreasing and potentially eliminating contributions to the massive plastic pollution issues our planet earth currently faces.
---
Is your packaging design process optimized correctly?
---
What are the downfalls?
While many see the value in the model that LOOP hopes to bring to fruition, not everyone in the packaging industry is as hopeful in the potential success of the process or the products when taking the industries customer base into consideration…
From Packaging Digest:
"PlasticsToday contributing writer Clare Goldsberry asks, "Will consumers buy into the 'milkman model' to reduce plastic packaging waste?" Then she answers, "I have my doubts, given the fact that much research has gone into determining whether people will pay more for products packaged in more expensive biodegradable plastic. The answer is mostly no, but sometimes maybe."
And, while Loop is not being promoted as a total solution to disposable plastic packaging, Goldsberry opines, "TerraCycle's Loop platform is not a mass-market idea. It will most likely work in New York City and Paris, as well as in other cities such as London, where it will be introduced later this year, and Toronto and Tokyo, where it will roll out next year. However, most of the plastic waste—80% by some estimates—in waterways and oceans originates in developing nations that have little to no infrastructure to handle trash of any kind, whether it's metal, glass, textiles or plastic."
In the end, time will tell if everyone really wants to be "in the loop" or if packaging options such as flexible packaging will ultimately win out in regard to both sustainability and affordability.
While the world and its inhabitants are becoming increasingly aware of the harm that pollutants such as plastic, oil, chemicals and synthetic substances are bringing upon the environment, the bottom line is, most companies are more concerned with the lowest cost possible for the best quality products.
As of right now, when looking at both cost savings and environmental impact, flexible packaging options provide a lower cost than LOOP and less of an environmental impact than traditional packaging supplies. For the cost-conscious buyer who has an eye towards environmental concerns, flexible packaging may be the best choice currently available.
But what is Flexible Packaging?
According to the flexible packaging association, flexible packaging is defined as follows:
"Typically taking the shape of a bag, pouch, liner, or over-wrap, flexible packaging is defined as any package or any part of a package whose shape can be readily changed."
The FPA goes on to say:
"With its versatility, custom qualities, efficiency in conserving resources, and sustainability, there's no better time to consider flexible packaging for your new product line or as an upgrade to an existing package.
Flexible packaging is light-weight and easy to open, carry, store, and reseal
Flexible packaging extends the shelf life of many products, especially food, and has a positive sustainability profile
Flexible packaging requires less energy to manufacture and to transport, and generates smaller quantities of greenhouse gases on its way to market
Flexible packaging ultimately results in less consumer waste being sent to landfills
Innovative
Widely extendible into diverse product categories
Maintains and indicates freshness
Offers consumer conveniences
Provides re-closure and dispensing options
Is easily transported and stored
Creates shelf appeal
Enables visibility of contents
Provides efficient product to package ratios
Uses less energy
Creates fewer emissions
Creates Less Waste In the First Place"
When it comes to deciding what flexible packaging materials are best for your business, you will want to educate yourself on the various options available to you.
From flexible shipping to protective packaging, here at Industrial Packaging, we offer a plethora of high quality flexible packaging materials designed to meet your unique needs and to seamlessly transition your current packaging process to the environmentally friendly realm of flexible packaging products.
We can also provide and assist with your company with pouch packaging, bagging, lidding, polypropylene and laminate films with custom barrier layers for extending shelf-life for manual through high-speed applications.
About Nathan Dube
As the Digital Marketing Specialist at Industrial Packaging, I am honored to create content for such a phenomenal company and work with one of the greatest teams in the Packaging Industry. Whether creating a video, writing blog posts or generating other pieces of content and multimedia, I am always excited to help educate and inspire our prospects and clients to reach their highest potential in regards to their packaging processes and needs.