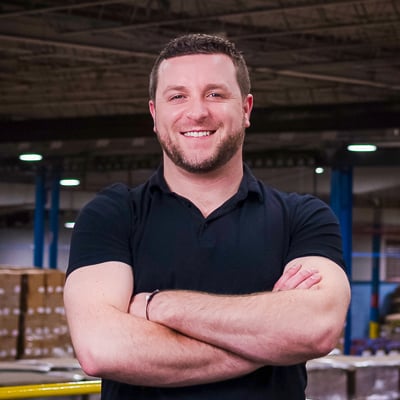 3 Ways Flexible Packaging is Shifting in 2019
Equipment | Packaging Materials | Environment | The Business of Packaging | Investment | Packaging Design | Air Pillows | Shipping Protection | Food Packaging | Packaging Psychology
The flexible packaging movement is proving to be a highly fluid one, and the new year is poised to bring about a distinct, industry-wide transformation. Flexible packaging trends seem to be bending toward the consumer in 2019, with a major focus on the areas of sustainability, convenience and e-commerce. As brands remain hyper-focused on consumer preferences, packaging technology and standards are moving in the same direction. Discover what changes are in store for the new year, and find out how these shifts can impact your own brand.
1. Sustainability Is Permeating Consumer And Business Interests
Let's start with the shift in consumer demographics and preferences. Global research has indicated that two-thirds of consumers are willing to pay more for sustainable products, and 91 percent of consumers in the world's biggest economies expect companies to act responsibly in addressing social and environmental issues. There's no doubt that customers are demanding sustainability from the companies they trust with their business.
One of the biggest drivers of this emerging consumer demand is the changing generational outlook. The U.S. global workforce comprises 92 million millennials, a group that is expected to represent 75 percent of the workforce by 2025. That equates to a significant shift in purchasing power.
---
Get the Ultimate Guide to Protective Packaging
Learn all about selecting and implementing protective packaging to save costs and reduce damaged goods.
---
This generation already spends $600 billion each year in the U.S. alone. And their views on environmental issues are much more pronounced than generations past. The numbers show that 87% of millennials would be more loyal to a company that helps them contribute to social and environmental issues. They've also grown up with smart devices in their hands and have a wealth of information at their fingertips, which means they're not easily fooled by false claims of corporate environmental responsibility.
Flexible packaging greatly contributes to brand loyalty and consumer trust from a generation whose concern for the environment is much more advanced. Here are some important ways this reality is poised to play out in the coming year:
Efficiency in production: Some of the newest equipment in the flexible packaging arena is energy efficient. In addition, evolved technology and automation have enabled companies to both reduce the amount of generated waste and improve the value of flexible packaging in recyclability, compostability and reusability. The industry seems to be moving in the direction of simpler packaging structures that utilize high-performance materials.
The war on plastics: As the anti-plastics sentiment continues to mount, consumers are swayed by media coverage on the negative aspects of single-use plastics. The packaging industry has made a substantial effort to overcome this stigma by embracing flexible options that have a "greener" impact. Plus, labeling programs like How2Recycle are educating consumers on proper recycling methods and options. Advanced labeling also gives brands the opportunity to feature their commitment to recyclability and sustainability.

The interesting part about the media pushing the negative sway is the lack of real scientific study backing their stance. An interesting article from the Spectator in the UK names several studies sharing the alternative packaging options problems that may outweigh the issues that plastics packaging causes now.
Sustainable, solvent-free inks: Demand is rising for alternative printing inks used on flexible packaging, and technology in the industry is answering the call. Ink manufacturers have pushed forward on developing options that meet this need and comply with surfacing government regulations.


2. Convenience is quickly becoming the new norm.
It's been reported that more than half of millennials have no set schedule for meals, and 62% of them snack throughout the day. That's why the generational shift is bringing two important realities to light:
Consumers are opting for convenience to ease the struggle of significantly busier schedules.
Consumers are seeking out options that support a healthier lifestyle.
Essentially, consumers are demanding variety in product types, packaging options and other convenience features. Performance packaging that caters to these personal preferences is vital to attracting today's shoppers. Examples include squeezable juice and baby food pouches, resealable and/or portable snacks and cereals, as well as easy-open, single-serve protein bar packages for health-conscious eaters on the go. Ultimately, the industry is gravitating toward flexible containers that offer freshness, protect all-natural ingredients and fulfill the needs of on-the-move consumers.
Brands that aim to capture a quickly expanding generation of consumers are challenged to adopt packaging equipment, design and material changes that meet these new demands, among others. Advancement in performance packaging is expected to deliver eco-friendly options that also keep convenience in mind.


3. E-commerce is changing the game.
Statistics show that e-commerce is driving practically all retail growth and, in turn, its impact on flexible packaging. The online grocery market alone is expected to reach $100 billion by 2022. These numbers translate to major opportunities for brands to secure market share through online sales, but it also means their packaging solutions must meet higher standards for product protection, durability and other performance factors.
E-commerce is vastly different from traditional, in-store retail sales, and so are the packaging requirements for each. Many flexible packaging solutions are designed to control important elements like moisture, air, temperature and light. Food pouches, for example, feature high-performance materials that safeguard and preserve perishables, resist the threat of tears and punctures, and offer tamper-proof options. There are also multiple options for shipping protection, including stretch wrap, poly mailer bags and protective air pillows.
So, where is this likely to be headed in the future? In the long run, expect to see retail stores shifting to mimic the packaging habits of e-commerce. "These packages will incorporate the performance and aesthetic requirement of both sales channels, offering an overall cost advantage over multiple stock-keeping units (SKUs) for identical products," says Jonathan Quinn, Performance Films Market Development Manager for Nova Chemicals, a plastics and chemical company that makes resins for flexible packaging.
What's the big takeaway for CPG brands?
Times, they are a-changin'. As the market ushers in a younger majority of consumers, brands should stay eager to understand and support emerging needs and preferences. Take time to assess your current industry and business outlook. Consider how your operations could benefit from implementing some of the most popular trends in flexible packaging.
You can start with small changes and work up to bigger, more impactful ones that maximize your bottom line. The important thing is to stay informed and approach 2019 with a willingness to adapt.
As the new year approaches, get prepared by equipping yourself with expert insights and tips on selecting the best types of protective packaging for your products. Download your free copy of The Ultimate Guide to Protective Packaging.
About David Roberge
I am grateful for my 9 years as part of the outstanding Industrial Packaging team. I was able to hang out with some of the most knowledgeable folks in the packaging industry. I feel even luckier that I was able to share that knowledge with you. I love learning, hiking, and growing people and teams both personally and professionally, and helping companies grow better.