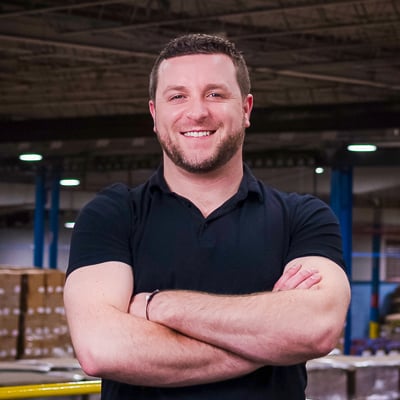 Why Your Product Needs Sustainable Labeling
Packaging Materials | Environment | The Business of Packaging | Investment | Packaging Design | Food Packaging | Packaging Psychology
A brand's commitment to adopting environmentally conscious practices has become increasingly important to today's consumers.
As more people recognize the need for environmental awareness, shoppers prefer companies that take steps to reduce their environmental impact and ecological footprint.
So, where does sustainable labeling fit into the mix, and how can it help boost trust in your product?
In this article, we will explain why sustainable labeling is such an essential part of your labeling process in a world where ever more people are demanding their favorite brands "go green."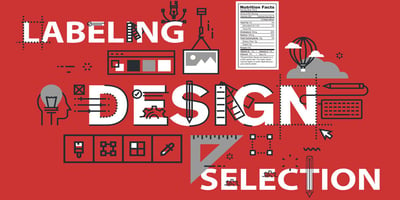 This Sustainable Packaging Study, an annual research project conducted by Packaging Digest and the Sustainable Packaging Coalition, reveals that 92% of respondents think sustainability in packaging has never been more critical.
Even so, many brands are intimidated by the perception that sustainable packaging, which encompasses a variety of ecologically friendly materials, practices, and design ideas, is costly and challenging to implement.
The truth is there are several ways you can benefit from embracing packaging sustainability, including a competitive edge in your industry, more market share from eco-conscious shoppers, and even bottom-line savings as a result of resource-efficient designs.
To reap the full advantages of an eco-friendly approach to packaging, it's crucial to pay close attention to your labels.
Doing so elicits more trust in your brand. It provides the necessary information for consumers to dispose of the packaging appropriately.
Use the following tips and insights to understand the importance of sustainable labeling and how to integrate it effectively with your packaging process.
Do You Own Sustainable Labeling Accuracy?
Given the heightened environmental consciousness of modern consumers, you want to be able to help them dispose of their product packaging properly.
It is crucial for this information to come from your brand and for it to be completely accurate. Accurate end-of-life labeling ensures that your packaging materials are in the right place.
As you may know, proper recycling of plastics is fundamental to environmental preservation.
But simply using Resin Identification Codes – those chasing arrows surrounding a specific number to denote the resin of a particular plastic – is not enough to communicate the package's recyclability. You need consistent and transparent on-package recycling information, as demonstrated by How2Recycle.
A recent Carton Council Survey indicates that 86% of respondents expect food and beverage brands to actively help increase the recycling of the packages they use for their products. In fact, incomplete or inaccurate information can cause consumers to lose trust in your brand.
"If the consumer needs to take some kind of action before recycling a package," explains Packaging Digest, "or if only part of the package is recyclable, then this should clearly be communicated on the packaging along with any recyclability claims so that the consumer is not misled into unintentionally contaminating the recycling stream.
Once you have determined the recyclability of your package, it's important to give consumers clear, concise recycling instructions."
Inaccurate labeling could also put your company at risk of legal ramifications. The Federal Trade Commission has issued Green Guides to help brands ensure that their claims are accurate and substantiated.
Suppose your labels make any unqualified recycling claim based on these criteria. In that case, you're violating FTC guidelines, which can result in legal action and costly penalties.
---
Looking for sustainable packaging? We can help!
---
Sustainable Labeling: What's Really In It For You?
There's no way around it: Today's consumers are more likely to buy products that are "green." Take a look at some of the telling statistics compiled by Nielsen:
55% of global online consumers across 60 countries say they are willing to pay more for products and services provided by companies that are committed to positive social and environmental impact
52% of global respondents say their purchase decisions are partly dependent on the packaging – they check the labeling first before buying to ensure the brand is committed to positive social and environmental impact
Among global respondents who are responsive to sustainability actions, half are Millennials (age 21-34), representing 51 percent of those who will pay extra for sustainable products and who check the packaging for sustainable labeling.
Let's consider the value in that last statistic. Millennials are the growing population of consumers, and they make up a considerable portion of the general market base.
By catering to their desire to purchase products that focus on sustainability, you can claim your stake in that market share.
Regardless of which age group you're marketing to, the bottom line is that environmental impact matters. According to a survey released by the Pew Research Center, 74% of U.S. adults said the country should do whatever it takes to protect the environment.
75% say they are particularly concerned about helping the environment as they go about their daily lives.
But people need clarification on vague and inaccurate (or completely nonexistent) packaging labels. Since most consumers aren't experts on recycling or reading end-of-life labels, you can elevate your reputation as a "green" brand by providing clear instructions on your packaging.
Greater recognition in the sustainability category equals greater trust in your brand and more opportunities for sales.
Sustainable Labeling: Where Do You Go From Here?
Sustainable packaging accompanied by clear and accurate labeling is more critical than ever. The good news is that you don't have to be afraid of change.
It is easier to source sustainable materials and incorporate them into your packaging design with effective labeling. Of course, it's not going to happen overnight, but it's worth the time to make a plan for the next few years.
It's especially advantageous to work with a packaging partner that has an abundance of experience in the area of sustainable packaging and labeling.
Rely on the expertise of a company with the operational capability to help you remain cost-competitive while satisfying your unique product and package quality requirements and that provides parts sourcing, localized technical service, contract packaging, and consultative services for packaging line optimization.
The benefits are undeniable.
You have the potential to reduce your carbon footprint, expand your brand into new markets, increase sales and reduce the amount of money you're spending on packaging materials. It's time to make the smart move.
About David Roberge
I am grateful for my 9 years as part of the outstanding Industrial Packaging team. I was able to hang out with some of the most knowledgeable folks in the packaging industry. I feel even luckier that I was able to share that knowledge with you. I love learning, hiking, and growing people and teams both personally and professionally, and helping companies grow better.