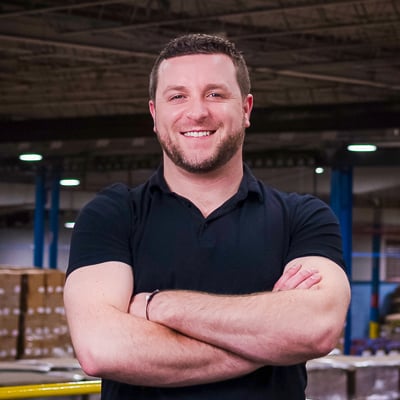 E-Commerce Packaging Considerations for 2019
Packaging Materials | Environment | The Business of Packaging | Investment | Packaging Design | Shipping Protection | Fulfillment
2019 is fast approaching, which means it's a good time to think about the state of the e-commerce packaging industry. By understanding where it's headed and what trends are on the horizon, you're in a better position to ensure that your business stays current and competitive.
From in-house considerations like operational budgets, growth planning and machinery, to consumer buying preferences for eco-consciousness and customization, it's necessary to be well informed. To keep you focused on successfully managing your facility and catering to consumers, here are some of the most notable e-commerce packaging considerations for the coming year.
---
Your Free Packaging Design Cheat Sheet
Get 5 actionable tips to start optimizing your packaging for efficiency.
---
The Right Packaging Budget
Budget is always a major consideration, but as new packaging advancements and options emerge, it is paramount to revisit this area every year. For starters, you'll have to think about what types of materials you'll need for 2019, as well as what you'll realistically be able to afford.
There is a multitude of factors that affect individual unit cost, so there's no clear-cut answer on what specific prices to expect. Even so, you can begin planning for your budget by taking stock of these expense-related insights on the packaging choices and materials available to you:
Folding cartons = least expensive
Corrugated boxes = more expensive
Rigid boxes = most expensive
Flexible Packaging: From pouches and bags to shrink films and lidding, flexible packaging involves a number of benefits. It can conform to your goods and render a higher product-to-package ratio, which has the potential to reduce your manufacturing costs. It can also help to simplify your packaging systems and eliminate the cost of extra steps like labeling or capping. There are multiple options for shipping protection, including stretch wrap, poly mailer bags and protective air pillows. Plus, because flexible packaging is lightweight, it's more affordable to ship domestically and internationally.
The other critical aspect of budget planning is sales growth projection. Accurately predicting your sales growth for the year is an integral component of setting yourself up for success in 2019. Use the following formula to frame your projected growth rate:
Projected Growth Rate = [(Next Year's Sales – Last Year's Sales) ÷ Last Year's Sales] x 100
Of course, no projection is definite. It's simply an educated guess based on the information available to you. In the end, your sales growth projection has the potential to be wrong based on the assumptions you make about various contributing factors. But using the data and numbers to plan for your e-commerce packaging needs and budget remains an important aspect of overall profitability.
The Miracles of Machinery
Over the last few years, we've see an uptick in the demand for customized packaging solutions, and this trend is forecasted to continue. Accordingly, the industry has made strides in machinery capabilities that enable more unique customizations.
Check out, for example, some of the emerging trends in paperboard packaging:
High-quality digital printing and finishing enhancements like foil and polymers
Premium branding effects to create an "upscale" feel, such as varnish, spot coating, embossing, foil stamping and nontraditional shapes and colors
Structural designs that serve multiple purposes (beyond the basic packaging need)
Creative locking mechanisms for required child-proofing
Designs that use augmented reality or allow consumers to access virtual content
While attending Pack Expo in Chicago last month, e-commerce had a big role across the show floors. Texwrap, a division of ProMach unveiled their 3322 E-commerce Auto-Mailer to much excitement. This machine is a godsend for many high-volume e-commerce retailers thanks to its ability to create ready-to-ship, custom-sized packages with speed and minimal effort, up to 20 bags per minute! This machine helps reduce freight costs, increase throughput and has the ability to save up to 50% in material costs!
If you want to see what the Auto-Mailer can do for your e-commerce business, let's talk!
Today's packaging lines are requiring equipment with electric motors that are more energy efficient and versatile. Packaging Digest details some of the following machine-related trends:
Increased demand for packaging machines that require less operator skill, as companies make cost-efficiency moves like staffing cutbacks.
Smaller yet more powerful motors with higher torque and the flexibility to package different product sizes using the same machine
Improvements in motors for automatic guided vehicles (AGVs) and mobile robots, which can be used to complement or replace end-of-line equipment like palletizers
The Rising Tide of Environmental Awareness
As consumers become ever more familiar with the environmental impacts of packaging and waste, it's critical for brands to showcase their concern for eco-consciousness. Millennials, in particular, make up an increasing portion of the e-commerce consumer base and are showing a more distinct preference for purchasing from companies that focus on sustainability.
You have the potential to reduce your carbon footprint, expand your brand into new markets, increase sales and reduce packaging material costs by adopting some of the following trends in 2019:
Many companies are choosing to source more sustainable packaging materials to reduce packaging waste and ensure a minimal footprint. Reusable or recyclable packaging materials are better for the environment and more appealing to "green"-minded consumers.
Flexible packaging options enable brands to adjust the specifics of their material usage, like reducing film width by a small amount to drastically minimize the waste created during the packaging process.
More minimalistic packaging designs incur less waste, consume less energy in the manufacturing process and require less fuel to transport.
Accurate end-of-life labeling ensures that packaging materials end up in the right place. With sustainable labeling, brands can elicit greater consumer trust and provide the necessary packaging information for appropriate recycling or disposal.


A New Year, A New Outlook on E-Commerce Packaging
As we head into a new year, there's much to be gained from keeping these packaging considerations top of mind. Some can be implemented right way, while others will require a longer stretch of time to plan out and execute. The most important thing is to develop a strategy that fully addresses your goals and needs.
When it comes to achieving efficiency, profitability and consumer loyalty, the best e-commerce packaging strategies consider much more than the day-to-day tactics. To propel the business forward in 2019, focus on adopting a more proactive, long-term approach designed to elevate your brand, drive growth and positively impact your bottom line. Stay informed on the industry trends and innovations, invest in research and communication, and consult an experienced packaging materials supplier for valuable insight.
Be sure to check out our free packaging efficiency cheat sheet to uncover smart decision-making tips and actionable guidance for optimizing your packaging design process.
About David Roberge
I am grateful for my 9 years as part of the outstanding Industrial Packaging team. I was able to hang out with some of the most knowledgeable folks in the packaging industry. I feel even luckier that I was able to share that knowledge with you. I love learning, hiking, and growing people and teams both personally and professionally, and helping companies grow better.