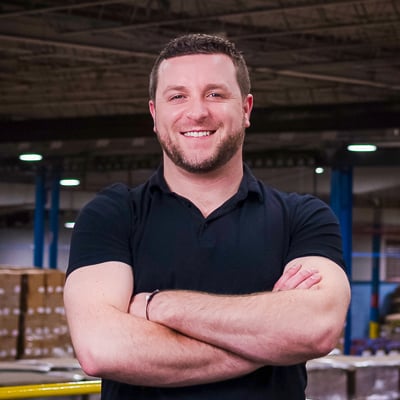 Why It Pays to Use Sustainable Packaging Materials
Sustainability is no longer the future for packaging. It's officially the present state and the foreseeable future in package design and corporate responsibility. Sustainable packaging is not only a better option for the environment, but a great investment; especially for brands that are actively pursuing a positive image in the eyes of the consumer.
The main impediment to its speed to growth in the packaging market has been the higher cost that comes along with it, but that's changing. Deciding how to design for sustainability may seem difficult and costly, but it is a worthwhile endeavor that will not only become mandatory in the next decade, but also provide major benefits to brands that adopt it in some form, sooner rather than later.
What Qualifies as Sustainable Packaging?
First off, what are sustainable packaging materials?
Sustainable packaging materials encompasses a variety of ecologically friendly packaging supplies, practices, and design ideas including zero waste options such as LOOP. These are not limited to physical packaging materials either. Sustainability in packaging includes the entire supply chain.
Manufacturers and brands of all sizes have the option to adopt any combination of sustainable practices in order to make their business more ecologically friendly. The goal is to improve the longevity of our planet and all living things that reside here.. Especially we, the people.
In general, packaging sustainably should follow some of these basic principles:
First, the Sustainable Packaging Alliance (SPA) has determined that in order for a package to be considered sustainable it requires the 4 following traits:

Effective- Provides value by protecting the contents within throughout the supply chain and supports informed and responsible consumption.
Efficient- The packaging line and machinery used are designed to utilize materials as efficiently as possible throughout the product lifecycle.
Cyclic- The materials used to package are continuously cycled through natural or technical systems to minimize degradation or the use of upgrading additives.
Safe- All parts of the packaging must not pose any risk to human health or the planet.


Packaging materials should come from recyclable, renewable sources. This means using post-consumer recycled materials, materials that do not contain hazardous chemicals or carcinogens, and/or ensuring that packaging materials are biodegradable or recyclable.
Avoid waste wherever possible. This includes streamlining packaging so that it is leaner and requires less material as well as making plant operations more efficient. Look at the machinery on your packaging line. There are new technologies available to reduce or even eliminate packaging waste from production.
Take into account your product life-cycle. Find ways to implement green initiatives at any touch-point that exists on your products journey to the consumer and beyond. Include shelf life and increasing longevity of the product with optimized packaging materials.
---
Start planning your next packaging design for sustainability and efficiency using our free Packaging Design Optimization Cheat Sheet!
---
What Impact Does Un - Sustainable Packaging Have?
Packaging as a whole has had a negative impact on the environment. From the materials and processes used to manufacture them to the waste and the throw-away culture, there are many aspects involved in a packaging lifecycle that each hold a role in contributing to environmental issues, and even to health. It''s worth considering alternative methods of packaging if it means reducing your carbon footprint and reducing use of harmful packaging products.
The chemicals used to produce certain types of common packaging materials like Bisphenol-A (BPA), phthalates and poly-vinyl chloride (PVC) have been linked to several health problems including fertility issues and even cancer. Polyolefin packaging films are free of dangerous chemicals like these and have proven to be more durable and more attractive on the shelf than alternatives, as well as being 100% recyclable and FDA-approved as food-safe.
Most packaging materials have a hefty impact on the environment, too..
Packaging makes up over 23% of waste that makes it to the landfill each year. That doesn't include the amount that is wasted and thrown into roadways, rivers and oceans, polluting waters and harming the ecosystems.
Think about this, and your brand's packaging choices. Are there opportunities to reduce the amount of material you use or to find a more recyclable packaging option? Doing your best as a brand to incorporate more sustainable practices and packaging will have a lasting positive impact in the eyes of your consumer.
How Do Brands Benefit from Sustainable Packaging?
There are many ways a brand or manufacturer can benefit from a focus on sustainability in their production. One huge advantage to eco-conscious packaging is that it will attract a demographic of environmentally conscious, like-minded consumers to your product. This demographic is growing fast and if you aren't supporting the eco-friendly movement with your brand now, you are going to be left behind your competitors in the marketplace.
This is a call to arms for your product lines! The customer base for eco-friendly companies is steadily growing, as people are becoming more aware of the damaging effects that modern living—packaging included—has on the environment.
Prominent companies such as Walmart and Coca-Cola have already invested in sustainability related to packaging, in part because it is a lucrative transition to make. The Coca-Cola Company made their product packaging more sustainable by adopting more resource-efficient designs, as well as using recycled and renewable materials. Since investing in sustainability, Coca-Cola reports they have saved approximately $180 million a year.
How to Source Sustainable Packaging Materials and Incorporate Them Into Your Packaging Design
Sourcing sustainable materials and incorporating them in your packaging design is easier than you might think. Switching to flexible packaging, for example, is a great way to source sustainable materials with the use of enhanced polyethylene and polyolefin films, which are chemically inert and can be produced in recyclable mono-layers.
Ensuring that you only work with suppliers who minimize or eliminate the use of toxic chemicals and carcinogens is a big step forward in eco-friendly packaging. Flexible packaging is also a leaner packaging option that reduces freight costs and greenhouse gas emissions. Your supplier is a great asset in finding the right materials and machinery to improve your packages and reduce costs with a focus on sustainable practices.
There are numerous benefits of sustainable and flexible packaging. The cost-reduction alone can make the switch to a sustainable package design worth the trouble, with all the benefits that follow serving as conscience-soothing, business-boosting perks. Businesses are taking notice of the advantages of sustainable efforts and are jumping on board as quickly as possible. It's time for you to start implementing sustainability into your packaging design and packaging line.
If you are ready to take the next step in towards a more sustainable future, start by downloading our free Packaging Design Optimization Cheat Sheet! This handy graphic was created for designing your next package with sustainability and efficiency in mind.
About David Roberge
I am grateful for my 9 years as part of the outstanding Industrial Packaging team. I was able to hang out with some of the most knowledgeable folks in the packaging industry. I feel even luckier that I was able to share that knowledge with you. I love learning, hiking, and growing people and teams both personally and professionally, and helping companies grow better.