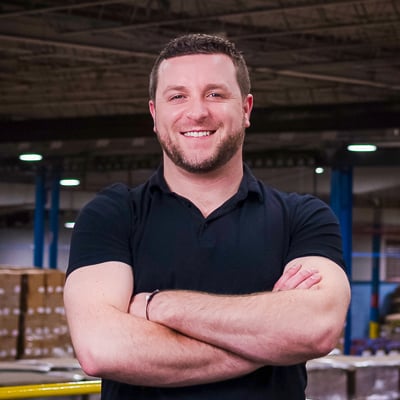 What To Expect When Budgeting For Packaging
Equipment | Packaging Materials | Environment | Technical Service and Support | Plant Performance | Investment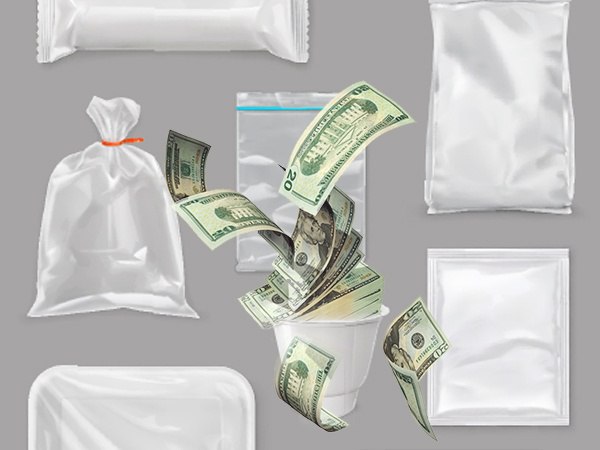 When you are budgeting for packaging, there are several factors that can impact your total cost of packaging, and several ways you can reduce these costs by optimizing your current processes. It's difficult to simply place a specific dollar amount to a project like this because no business operates the same way, and what works ideally for your packaging line may not work for any other business in your market. Sometimes you have to think outside of the box to fully realize the potential for cost-savings. Selecting who you work with and when you bring them in can significantly impact the dollar amount you can expect to budget.
Here are a few other items that can impact your total packaging cost, including multilayer films, bundling films, maintenance, and new technology:
Multilayer films
What Is Multilayer Film?
A multilayer film is created by layering polymers with different, specific characteristics and extruding them together through a slotted die and merging them together before the films are cooled. This allows each layer to provide 100% of its characteristic benefits equally, along with greater machinability and durability. Multilayer films are generally used in high-performance flexible packaging applications. These applications include (but are not limited to) shrink packaging, stretch wrapping, pouch packaging, bagging and flexible laminates.
The most common polymers found in multilayer film extrusions include the following:
(PE) Polyethylene

- Heat-sealable food contact layer, moisture barrier, can be combined with gas/aroma barriers (EVOH, PA)

(PP) Polypropylene

- Moisture barrier, can be combined with other gas/aroma barriers, can be coated with heat-seal coatings (acrylate, PVDC)

(PA) Polyamide

- Provides machinability, gas/aroma barrier, heat resistance, will not stick to sealer bar, works well as an outer layer

(PET) Polyethylene Terephthalate

- Gas/aroma barrier, moisture barrier, heat resistance, provides machinability strength

(EVOH) Ethylene vinyl Alcohol

- Oxygen barrier, usually between PE/PP, needs to be protected from moisture

(PS) Polystyrene

- gas permeable, printable, combinable with other gas & aroma barriers

(PC) Polycarbonate

- Machinability, moisture barrier, heat-resistance

(PVDC) Polyvinylidene Chloride

- O

2

barrier layer, provides gloss & protects print, heat-sealable

(EVA) Ethylene Vinyl Acetate

- Adhesive layer, moisture barrier, heat-sealable, food contact layer

(EAA) Ethylene Acrylic Acid

- Tie layer between aluminum foil and other polymers

(PEN) Polyethylene Naphthalate

- Gas/aroma barrier, machinability, heat-resistance

(PET-G) Glycol-Modified Polyethylene Terephthalate

- Food contact layer, heat-sealable

(PVC) Polyvinyl Chloride

- Gas/aroma barrier, machinability
Each of the above-mentioned polymer layers can be used for specific applications in foods and other consumer goods packaging. Each also has its own positives and potential drawbacks depending on the application it is to be used, so be clear on exactly what you are selecting when customizing multilayered packaging.
Why Use Multilayer Co-extruded film rather than Monolayer?
Customization: Using multilayer films allows for complete customization to meet the specific packaging requirements of your product, your brand, and your packaging machinery.
Sustainable Options: You can add layers that incorporate sustainability through non-petroleum, renewable-resource based resins like corn stalk and sugar-cane, and even re-usable, recycled materials. Multilayer flexible packaging that includes an aluminum foil layer coated in polyethylene laminate (which is often seen in pouch packaging) is not easily recyclable because the layers have to be separated to be fully recycled or up-cycled. This doesn't mean it's a no-go as a sustainable packaging option. New technologies are able to separate films and use the incinerated PE to produce energy.
Downgauging: You can achieve more packages per roll while also using a thinner film because the manufacturer can optimize each layer separately. Not only does this lower the amount of packaging required per product, it also helps you achieve greater efficiencies with longer production runs and less roll change-overs required.
Example of a 5-layer extruded laminate Package And EACH LAYER'S Responsibility:
Layer 1: Exterior Layer (PET, PA, PE):

Printable Layer
Barrier-Layer Protection
Tear and Puncture-Resistance

Layer 2: Tie Layer (AI FOIL, EVA)

Bonds Exterior Layer with Barrier Layer
Protects Barrier Layer
Layer 3: Barrier Layer (EVOH, PEN)

Provides Moisture and Vapor Protection (MVTR)
Light Transmission
Oxygen Protection

Layer 4: Tie Layer (EAA, PS)

Bonds Barrier Layer to Inner Layer
Protects Barrier Layer

Layer 5: Sealant Layer (PE, EVA)
Layer Protection
Seals the Product Inside the Package
Allows the Package to be Heat-Sealable
How Does It Save Costs?
Maintenance: Our experience shows that companies that use multilayer extrusion technology for packaging vs monolayer technology will often see a significant reduction in maintenance costs on their packaging lines. Monolayer films tend to be stickier and leave more residue on machinery parts, which extends cleaning time and the amount of maintenance the machinery used will require. Using multilayer films can reduce the amount of residue left on the sealer bars and keep your maintenance costs down.
Rewraps: With certain layers of protection added to your film, you can greatly reduce the amount of damaged goods that result in rewraps. Multilayer films provide additional strength and can reduce the amount of maintenance required on packaging machinery.
If you are buying a customized multilayer film direct from a manufacturer you will want to know exactly what you are looking for, which can be difficult as there are literally thousands of polymer resins and combinations available. Working with a Packaging Professional can reduce the many headaches that incorrect film selection can create. Along with strong relationships with multiple film manufacturers, you will gain the added benefit of their knowledge and experience to guide you in optimizing the film for your application and your packaging line.
Bundling Films
In certain applications it's not uncommon to see a packaging cost reduction of over 30% by switching to bundling films in lieu of corrugated boxes, provided your product can handle your supply chain. Rather than using a corrugated tray for support for multipacks of product, films that are made today can handle heavier products while keeping the same form. As an added bonus, high-quality graphics can be printed directly on the film, reducing spend on additional labeling. Ditch the additional packaging and opt for a more eco-friendly, film-only package package.
Freight Damage
On average companies lose 2.5% of their annual revenue on freight damage. By choosing the right packaging materials and using newer technologies, it is possible to get twice as much load containment with your stretch films while using using the same amount of film. It is not uncommon for businesses to see a 30%+ reduction in their stretch film costs when updating their end-of-line packaging solutions.
With certain machines, like the Lantech Q-series pallet wrappers, for example, it may be possible to replace the pre-stretch gears from 200 to 250 and maximize your film usage while maintaining load containment , resulting in a 20% film savings.
Utility Costs
Go All Electric : If you replace your old machines with newer technologies, you'll see huge improvements in energy usage. If you break down your utility bills, compressed air is one of the most expensive utilities in your facility. By switching to all-electric vs., pneumatic machinery, you allow your business to save on the cost of making compressed air while also eliminating all of the maintenance required for air cylinders over time.
Pneumatic Wear: Historically, pneumatic machinery will begin to wear out over time and this leads to irregular sealing or cutting. Machine Operators will often find ways to keep poor or worn pneumatic components running by adding more material to each package being run. This is done to keep the machine from faulting out, however, adding a half an inch, or an inch more of film-per-package can add up your total packaging spend quickly. If you are running pneumatic machinery and are seeing increases in film usage, it may be worth connecting with a professional to help you determine the cause and find a solution that fits your budget and your business goals.
Plan Downtime
With regular preventative maintenance performed on your packaging machines, downtime typically will be on your schedule rather than simply happening to you due to a faulty or worn part on your line. If you don't have a regular PM schedule, it's imperative to work with a professional or to create a plan in-house. Gain control of your maintenance costs and keep emergency repairs from cropping up at the worst possible moment, e.g., when you have order at the end of the month that needs to get out.
With all of the potential to reduce costs and maximize the potential of your packaging operation, it would be in your best interest to connect with a Packaging Professional before you plan your budget. Not only will they understand your goals beforehand, they can provide insight to specific materials and machinery that will provide the most benefit to your needs. Additionally, with access to multiple suppliers you can be sure you have multiple options with the least effort on your part, as well as any distributor discounts they may have access to. If you have a new product to launch or a packaging overhaul now in the future, talk to us!
About David Roberge
I am grateful for my 9 years as part of the outstanding Industrial Packaging team. I was able to hang out with some of the most knowledgeable folks in the packaging industry. I feel even luckier that I was able to share that knowledge with you. I love learning, hiking, and growing people and teams both personally and professionally, and helping companies grow better.